WHAT'S HAPPENING IN AMHERST?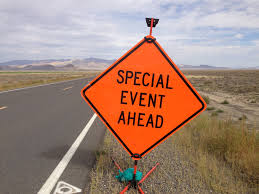 There is a lot happening in Amherst in the month of September. Here is a brief listing of some select events.
Do Something! A Celebration of the Life of Francis Crowe.  Sunday, September 8, Noon At Pulaski Park in Northampton.  2 PM at John M. Green Hall at Smith College. Organized by the Resistance Center for Peace and Justice. ht
The Resistance Studies Initiative Fall Speaker Series begins Tuesday September 10. 4–6 p.m. Integrated Science Building, UMass, Room 145. Free and open to the public. The series, featuring three events, will begin with a talk by Sean Chabot, professor of sociology at Eastern Washington University. "Nonviolent Resistance Beyond the Single Story" will focus on the danger of what novelist Chimamanda Ngozi Adichie calls a "single story." Single stories normalize dominant ways of knowing, while limiting the imagination and possibilities of people in marginalized communities. Chabot is the book review editor of the Journal of Resistance Studies and author of Transnational Roots of the Civil Rights Movement.
Cuppa' Joe with Paul (Bockelman) & Director of Human Resources Evelyn Rivera-Riffenburg. Friday, September 13. 7:30-9:30 a.m., Amherst Coffee, 28 Amity Street. The "Cuppa' Joe with Paul" coffees are a monthly event and rotate around the town. Each time, Paul is joined by a different town of Amherst department head or official. Residents and others are welcome to share their concerns, offer suggestions, or just get to know each other. Contact: 413-359-3002.
Amherst History Walking Tour, Saturday, September 14 at 10 a.m. (rain date September 21). Explore the history of Amherst on foot. Meet on the front lawn outside the Jones Library and walk through our downtown to view some of the same sights that library founder Samuel Minot Jones saw more than 100 years ago. Registration required, limited to 10 participants. To register, please call 413-259-3097. A Centennial Celebration Event.

Annual Town Block Party, Thursday, September 19. 5-9 p.m. Downtown Amherst. Music, cood, entertainment, Community. A free, fun street party with something for everyone to welcome in the fall. Entertainment includes the fabulous SHOW Circus Studio on high wire and stilts; WRSI– 93.9 The River on stage with live music; and a DJ and community performances. Our downtown restaurants and cafes set up on North Pleasant Street, interspersed with businesses as well as community and civic groups. Help celebrate and join the party! More information here.

Walk Out in Solidarity with the Global Youth Climate Strike. September 20. Noon. UMass. Further details here.
We're Doomed. Now What? Reading and Conversation with Roy Scranton September 20. 7:30 PM at the Olver Design Building, UMass.
We live in a time of alarming and bewildering change–the breakup of the post-1945 global order, a multispecies mass extinction, and the beginning of the end of civilization as we know it. Roy Scranton is the author of several books, including Learning to Die in the Anthropocene. His latest books are Total Mobilization: World War II and American Literature, and the novel I ❤ Oklahoma! He teaches at the University of Notre Dame. Join Roy Scranton for an exploration of how to make sense of the planetary catastrophe we're currently living through, and what real hope for a human future might look like.