PHOTO OF THE WEEK: PREPARING FOR MATILDA BY PHOEBE HAZZARD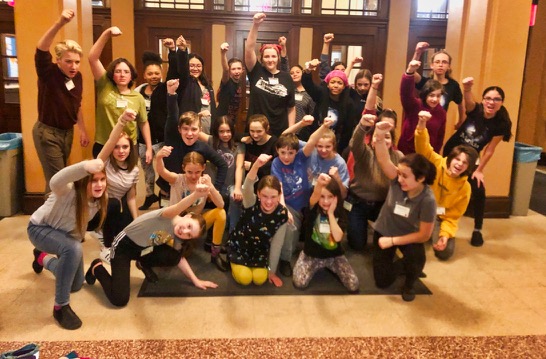 Our feature, Photo of the Week, presents each week, a new picture by a local photographer. We invite local photographers to share their photographs here. Please include a description/caption and an indication of who is to be credited.
More Information on Amherst Leisure Services Community Theater's presents Roald Dahl's Matilda (the musical) follows.
January 16-19 and 23-26 at Bowker Auditorium. For more information, look here https://alsct.org/index.html or call 259-3065.
Director: Dave Grout
Musical Director: Cindy Naughton
Choreographer: Sue Dresser
Conductor: Joe Sabol
Read a story about the production from the Daily Hampshire Gazette here.