AREA SUPERMARKETS OFFER SPECIAL HOURS FOR CUSTOMERS AGE 60 AND OLDER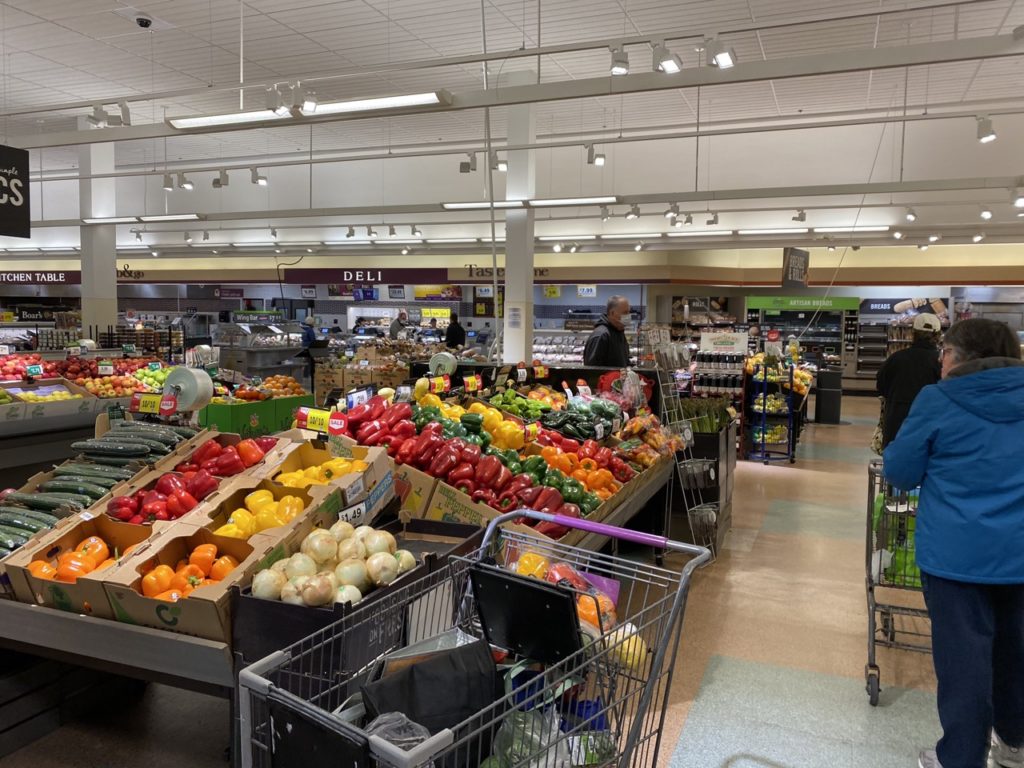 By Art and Maura Keene
Beginning on Thursday March 19, all Stop and Shop stores have set aside special hours in order to protect shoppers considered most vulnerable to coronavirus (COVID-19). The store will be open from 6:00-7:30 AM daily for the exclusive use of customers aged 60 and over. Customers can use a designated entrance, which will be marked at their local store during the hours of 6:00 to 7:30 AM. Although Stop & Shop will not be requesting ID for entry, the retailer is asking shoppers to "please respect the purpose of the early opening — and do the right thing for your neighbors."
Big Y stores are also offering special shopping hours from 7-8 AM for customers over 60 and those who have underlying medical conditions that put them at higher risk. Whole Foods will now allow shoppers 60 and older to begin shopping one hour before the scheduled opening on any given day.
Our Early Shopping Experience
We arrived at the Hadley Stop and Shop at 6:20 AM on Friday March 20, and were surprised to find the parking lot quite full. We found the store surprisingly crowded as area seniors, many in surgical masks attempted to navigate the aisles while keeping a good distance from their fellow shoppers. Most check out lines were open and lines were three customers deep at 7 AM.
Items in good supply included fresh produce, fruit, bakery, dairy, deli and frozen foods. Items that were in very limited supply included canned goods, pasta and paper products.. There was a very limited selection of meat and fish. We found no eggs, no legumes, and no disinfectants.

We did not observe any panic buying, that is, shoppers loading up on specific items. Instead, it seemed that most shoppers, like us, were just trying to fill in some missing items in our pantries; in our case, some fresh fruit, veggies and dairy. Items that were in short supply were marked with signs, "Limit – 2 per customer" and people seemed to be honoring the request.
Stop and Shop's Pea Pod delivery service is currently sold out of delivery dates for zip code 01002 through Saturday April 4. Atkins Farms is currently advertising next day delivery in the Amherst area for a $10 fee.