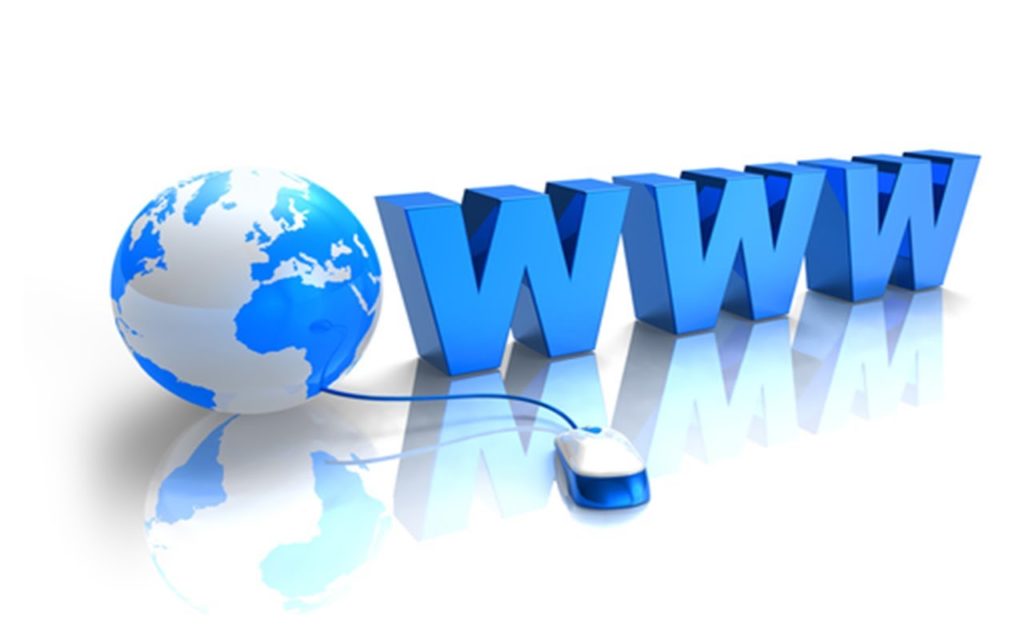 FROM OTHER SOURCES: NEWS FOR AND ABOUT AMHERST (#24)
Editor's Note: "From Other Sources" offers links to selected articles that might be of interest to Amherst readers. While so much of the news has focused lately on the COVID-19 emergency, there are lots of other things going on that might be of interest to Amherst readers and there is plenty of good writing out there to describe them. While we will continue to provide a daily rundown of pandemic news and we will also present this roundup of other news and features, as well as a listing of our top five COVID-19 articles from the previous week.

AMHERST
Change Isn't Cheap. Amherst To Invest $80,000 To Confront Racism by Scott Merzbach (7/1/20). Town Manager Paul Bockelman announced to the Town Council on Monday that the $81.3 million fiscal year 2021 budget — which features $2.34 million less in operational spending as a result of anticipated reductions in state aid and other revenue sources — will have $80,000 set aside to "explore, plan and implement strategies to confront systemic, structural and institutional racism." Bockelman said he isn't yet sure how this money will be spent but that it is important to have available for programs, workshops, speakers and other events and actions in the new fiscal year, which began Wednesday. (Daily Hampshire Gazette).
Amherst Town Manager Recommends $4.5M in Cuts To Avoid Tax Increase by Jim Russell (7/2/20). Town Manager Paul Bockelman has recommended the town cut its operating budget for the fiscal year that began Wednesday by 2.8%, a reduction of $2.3 million, to $81.3 million, as well as reduce capital projects spending by $2.2 million.The cuts would mean there is no need for a tax increase.The cuts owe to new financial realities created by COVID-19 pandemic — with revenues down — and uncertainty about when they might return to previous monetary levels. (MassLive)
Report Calls For Wage-Theft Safeguards After Amherst Construction Workers Went Months Without Pay by Scott Merzbach (7/2/20).
A report released by the University of Massachusetts Labor Center this week is calling for stronger wage-theft protections across the state, and more avenues for holding developers responsible for such incidents, following an investigation into workers going months without being paid for hanging drywall at a mixed-use project in North Amherst. The report, written and researched by Tom Juravich, a professor of sociology at the Labor Center, describes how nine workers didn't immediately get $50,173 in wages during the 2019 construction of North Square Apartments, though the state Attorney General's office in April, acting on a complaint, ordered that two companies pay $23,977.85 in back wages and fined them $17,500. (Daily Hampshire Gazette).

Dog Park Construction To Begin In Amherst by Scott Merzbach (6/30/20). As soon as town and state officials are certain that work will not interfere with the habitat for a threatened bird species, construction on Amherst's first dog park is expected to begin.Assistant Town Manager David Ziomek recently informed the Dog Park Task Force that Valiant-America of New Bedford has been selected to build the park on a nearly 2-acre section of the capped landfill on the south side of Belchertown Road. (Daily Hampshire Gazette)
Amherst Town Officials Concerned About COVID-19 Risk From Students Living Off-campus by Jim Russell (6/29/20). "We anticipate a larger than normal number of students will be in Town this summer and that many students will be living off-campus during the Fall," Town Manager Paul Bockelman wrote in a recent report. "Staff have been discussing the impact this may have for public safety and public health and we will be meeting with the colleges and University to discuss the issues this population of students is likely to raise." (MassLive)
BLACK LIVES MATTER
Black Lives Matter May Be The Largest Movement In US History by Larry Buchanan, Quoctrung Bui and Jugal K. Patel (7/3/20). The recent Black Lives Matter protests peaked on June 6, when half a million people turned out in nearly 550 places across the United States. That was a single day in more than a month of protests that still continue to today. Four recent polls — including one released this week by Civis Analytics, a Democratic data firm — suggest that about 15 million to 26 million people in the United States have participated in demonstrations over the death of George Floyd and others in recent weeks. These figures would make the recent protests the largest movement in the country's history, according to interviews with scholars and crowd-counting experts. (New York Times)
COVID-19 TOP FIVE
How And When Can The Coronavirus Vaccine Become A Reality?  By Caroline Chen (6/17/20).  It is likely we'll eventually have a coronavirus vaccine — but perhaps not as quickly as some expect. From development, to clinical trials and distribution, ProPublica reporter Caroline Chen explains the tremendous challenges that lie ahead. (ProPublica)

We Are Not Even Beginning To Be Over With This Virus by Greg Gonsalves (7/2/20). We're not in the situation of New Zealand or Singapore or Korea where a new case is rapidly identified, and all the contacts are traced, and people are isolated who are sick, and people who are exposed are quarantined, and they can keep things under control. We have way too much virus across the country for that right now, so it's very discouraging. (The Nation)

A National Mask Mandate Could Save The Economy $1 Trillion by Sarah Hansen (6/30/20). As mask-wearing becomes a political flashpoint—despite coronavirus cases spiking to record levels across the country—new research from Goldman Sachs suggests a national mask mandate would slow the growth rate of new coronavirus infections and prevent a 5% GDP loss caused by additional lockdown measures.  (Forbes)

Fauci Warns Congress, Coronavirus Cases Could Rise to 100,000 Per Day by Clare Foran and Jamie Ehrlich, (6/30/20). Coronavirus task force member Dr. Anthony Fauci issued a stark warning on Tuesday to lawmakers on Capitol Hill, telling them he wouldn't be surprised if the US sees new cases of coronavirus rising to a level of 100,000 a day."We are now having 40-plus thousand new cases a day. I would not be surprised if we go up to 100,000 a day if this does not turn around and so I am very concerned," Fauci told the Senate Health, Education, Labor and Pensions Committee during a hearing on the pandemic on Tuesday. Fauci expressed dismay over people congregating in crowds and not wearing masks and inadequate attention being paid to guidelines on reopening. (CNN)

Here's What We've Learned About COVID-19 In The Last Six Months And Here's What We Still Don't Know by Erin Garcia de Jesus (6/30/20). With unprecedented efforts to study the virus and its impacts, scientists have learned an extraordinary amount in an extraordinarily short period of time and overturned some early assumptions. In the beginning, public health officials made recommendations on how the virus might behave and how best to protect oneself from it based on past experiences with two of the pathogen's close relatives — severe acute respiratory syndrome coronavirus, or SARS-CoV, and Middle Eastern respiratory syndrome coronavirus, or MERS-CoV. But some of those initial assumptions turned out to be wrong, and there's still much that researchers need to figure out. (Science News)
ENVIRONMENT
California Will Require All Trucks Sold In State To Be Zero Emissions By 2045. By Hiroko Tabuchi (6/25/30). Rebuffing strong opposition from industry, California on Thursday adopted a landmark rule requiring more than half of all trucks sold in the state to be zero-emissions by 2035, a move that is expected to improve local air quality, rein in greenhouse gas emissions and sharply curtail the state's dependence on oil. (New York Times)
Most Plastic That You Recycle Ends Up Being Burned Or Buried In A Dump. Should You Even Bother To Recycle Plastic Anymore? by Recycle Smart Newsletter (6/30/20). Before you give up on plastic recycling altogether, let me share what the Recycle Smart MA team has learned from the experts about plastic recycling. (Recycle Smart Newsletter)

HOUSING
The Coming Pandemic Induced Eviction Crisis. by Meagan Day, Spring. An analysis conducted by UrbanFootprint found that an estimated 6.7 million households have simultaneously experienced job loss and are rent-burdened, meaning they pay more than 30 percent of their household income in rent. This makes them acutely vulnerable to eviction if their federal unemployment benefits evaporate and they remain unemployed. Of these, about 3.4 million households are severely rent-burdened, meaning they pay more than 50 percent of their income in rent, putting them at extremely high risk for eviction if their income suddenly plummets. (Jacobin)
US Faces Avalanche of Evictions As Protections Expire by Vanessa Yurkevich (6/20/20). Since the Covid-19 shutdowns began, renters in 42 states and Washington DC have received protection from eviction under statewide moratoriums. But more than a third of those moratoriums have since been lifted and more are set to expire, leaving renters to come up with months of back pay or face losing their homes.  (CNN)

A Tsunami Of Evictions Threatens To Strike Boston by Zoe Greenberg and Tim Logan (6/28/30). Even with rampant unemployment in the state, most residents have been able to stay put, thanks to enhanced unemployment benefits and a state law banning evictions during the pandemic. But those protections are slated to end this summer — putting roughly 120,000 households at risk of being unable to make their housing payments, according to a study by the Metropolitan Area Planning Council. (Boston Globe)

INDEPENDENCE DAY
The Radicalism Of The American Revolution And Its Lessons For Today. Ezra Klein Interviews Danielle Allen. by Ezra Klein (7/2/20). Allen has written an entire book about the deeper argument of the Declaration of Independence and the way our superficial reading and folk history of the document obscures its radicalism. (It'll make you look at July Fourth in a whole new way.) (Portside)
SCHOOL REOPENING
UMass Students Invited To Come Back Or Stay Home – Most Classes Will Be Online This Fall by Katie Lanahan (6/29/20). UMass Amherst plans to hold classes remotely this fall and start classes in August. But it will also allow students to move back in, provided they comply with what school officials describe as "exacting" health and safety standards.The plan stipulates that only "essential" face-to-face labs, studios and other courses that involve hands-on work will be conducted in-person, and students who had previously reserved on-campus housing are invited to return if they choose to do so. (NEPR)

Bringing College Students Back To The Classroom Is A Mistake by Katie Mack (7/1/20). The science suggests the classroom safety measures proposed are unlikely to be enough. A recent study modeling coronavirus spread in a university setting found that keeping infections low requires limiting in-person classes to fewer than 30 students, universal mask wearing, and daily testing of 3% of the university population (with quarantine instituted for positive tests) — assuming the students have no social contact outside classes. (Medium)

Lurching Toward Fall, Disaster On The Horizon. Can We Dispense With Magical Thinking? by John Warner (6/28/30). For those who are hopeful that we can safely bring students back to campus in the fall, I present the evidence of what is happening with the students who are currently back on campus: one-third of the Clemson football team has tested positive for the coronavirus.A single night at a single bar in East Lansing, Mich., populated by college students has triggered an outbreak of at least 30 new cases 100 miles away. (Inside Higher Education)

The Schools Situation Is A Complete Crisis and Completely Unfixable by Zachary B. Wolf (7/2/20). Everyone agrees this is a flipping nightmare. The kids have got to get back in school. But exactly zero people know how to get them there. What we do know is that the Trump administration, which is concentrating instead on the protection of statues, is unlikely to be much help. (CNN)