Commemoration And Celebration Of Merry Maple Proposed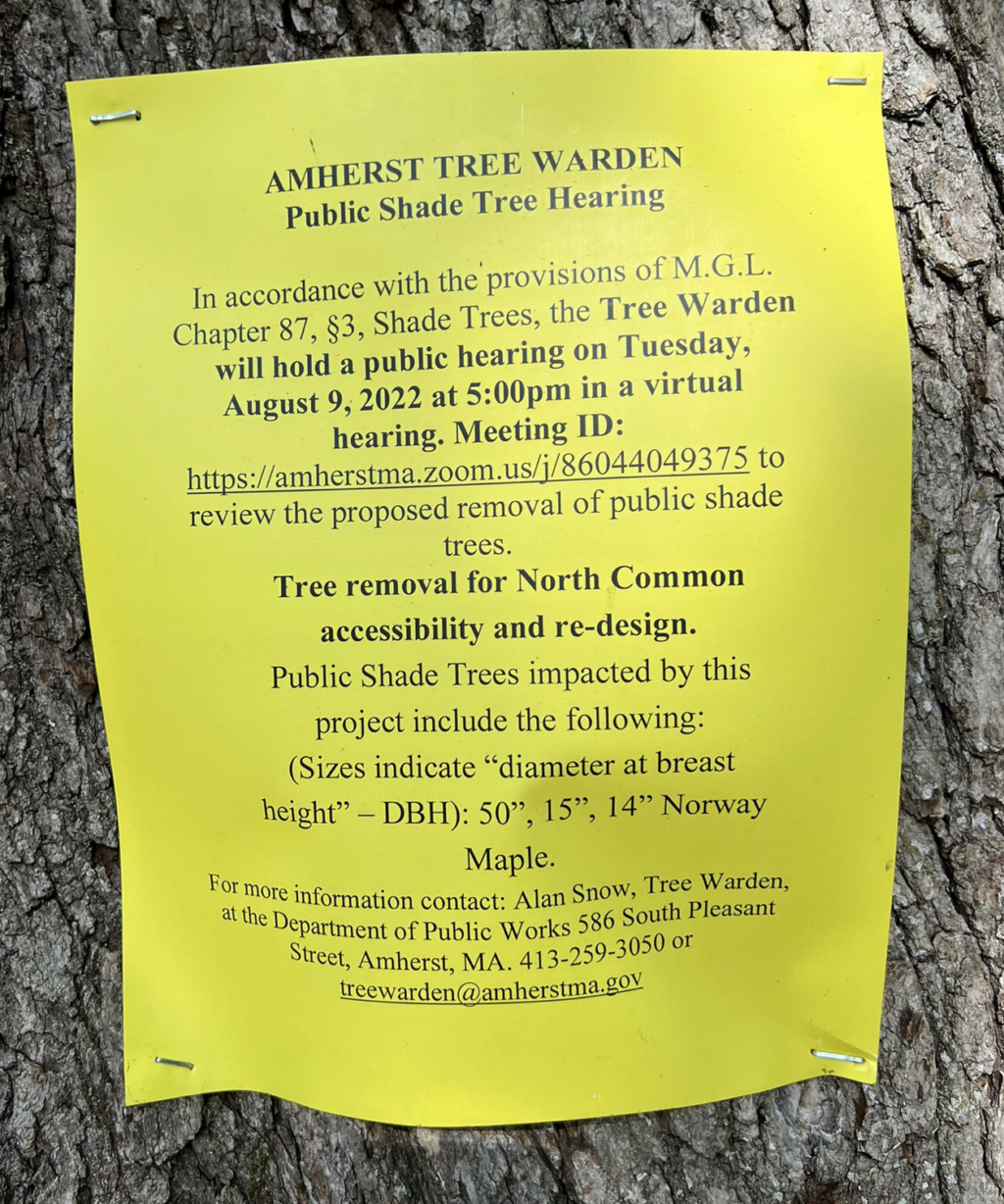 Following Tuesday's Public Shade Tree Committee public hearing that seemed to predict the removal of the iconic Merry Maple from the North Common later this fall (the final, formal decision rests with Town Manager Paul Bockelman), Britt Crow-Miller, a Senior Lecturer in the UMass Departments of Environmental Conservation and Geosciences, took to Twitter to propose a public history project that would give the beloved tree a proper sendoff by commemorating the role that it had played in its 56 years as the town's holiday tree.  Her Twitter thread stated:
" I'd like to propose a public history project wherein a box of some kind is placed by the tree inviting people to write down their memories of and with and around this tree and share them in the box. The narratives, hopefully, from across the decades, could be packaged together in some way and archived at @JonesLibrary to give the community a record of this tree and its contributions to our community. Public trees are important and so is public history. And what better way for the community to bid farewell to this beloved tree than at one final Merry Maple gathering in December. It's "just" a tree and it sounds silly but I think people need some closure on this chapter, rather than just walking by one day to see it being chain-sawed. I'd love to take a leading role in designing this project.
Crow-Miller elaborated in an email exchange with The Indy, noting that her Twitter thread had already generated interest among folks at the Jones Library and that Town Councilor Ana Devlin-Gauthier (District 5) had been encouraging. Crow-Miller said
"One of the things I would love to see is some kind of sturdy, weatherproof signage placed near the tree explaining that it will be coming down in the near future (and why) and inviting people to share their memories. We could have a digital submission option and also a physical box (a bit like a large "comment box" set up on site where people can share their memories. It would also be great to invite local school children to visit the tree and put together some responses and perhaps to offer something similar to people as part of one or two of the fall farmer's markets. These stories could then be assembled in both a physical and digital format to be archived at the Jones. Several people have also suggested to me that we invite local artists and/or woodworkers to use some of the wood from the tree. It would be amazing, for example, to have a permanent sculpture or some kind of art object made from the tree to display in the newly renovated common. Another resident I talked with suggested having several artists make things (ornaments and dreidels for the holiday season was her idea) and then auctioning them off or selling them to raise money for something related to the town's schools or public spaces that serve children and future generations."