OPINION: IT'S TIME TO STOP BEING PASSIVE ABOUT THE URBANIZATION OF DOWNTOWN AMHERST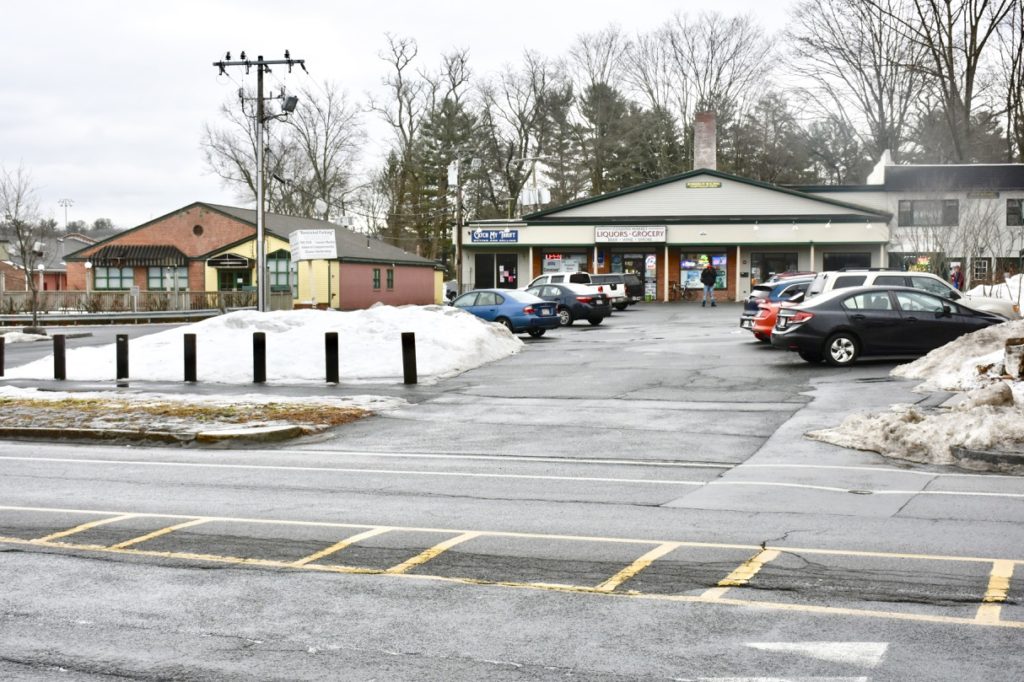 English teachers and journalism professors have always cautioned writers not to use the passive voice in their writing, so when I read that the area downtown between Kendrick Place and One East Pleasant Street "is slated for redevelopment," my first question is, "Who slated it for redevelopment?" More to the point, who slated it for intensive residential development of the sort exemplified by the recent monolithic buildings disfiguring downtown?
One answer might be the Town's appointed Planning Board of a decade ago. That Planning Board wrote and approved the so-called Master Plan, which recommended greater density downtown and in village centers. That Plan received no approval from any elected body. In those days, the Planning Board was appointed by the Town Manager. The decision not to seek the approval of Town Meeting was deliberate and silently endorsed by the Town's Planning Department.
The Master Plan, which is currently caught in a tug-of-war between the Planning Board and the Town Council, never addressed the question of how much density is desirable. Downtown, after all, has been dense for a long time. It has also been inviting to visitors and walkers (who can manage the grade) for a long time. Small and diverse businesses, including restaurants, have been the life-blood of downtown for generations, even though their numbers are decreasing. So have mixed-use buildings. Of course, small businesses have been under threat from shopping malls and on-line retailers for awhile. Now it appears that they are under threat from the Town itself.
I am not a neutral observer of all this. As a member of the initial Comprehensive Planning Committee, I was in on the initial stages of the Master Plan. I saw it move from one set of consultants to another, from a plan for human use to a plan for land use. Before that, in the 1990s, I was on the Town–Commercial Relations Committee, believing then as now that small, independent businesses are at the core of the Town's vitality. As a member of Town Meeting, I heard developers urge the urbanization of downtown, and I thought, smugly, that this will never happen.
Now it is happening, and I am not quite sure why and how it is happening, Has any elected body approved it? Is it Amherst Forward, which made urbanization one of the planks of its loyalty oath for candidates, that is in charge of the future of downtown? Is it the Business Improvement District (BID) that is improving businesses by throwing them out of downtown?
Downtown Amherst belongs to the entire town. Each increase in residential density makes downtown more fragile as a town center. Sidewalks are empty before lunch now, and then empty out again until late afternoon. I used to have a standard route for walking downtown, from Amherst Books to The Blue Marble and the Toy Box, when I was looking to buy gifts. Amherst Books is hanging on uneasily ( although there used to be nine book shops downtown), but The Blue Marble has fled and the Toy Box is threatened. Downtown does not need any new residential construction, and it doesn't need any more monolithic buildings to suck the life-blood out of our common Town Center.
So, who has slated the east side of North Pleasant Street for "redevelopment"? What is the trail that leads from the Planning Board of a decade ago to last week's redevelopment public meeting, where the consultants (who hired them?) presented their proposals? Incidentally, there was much to like in their proposals as well as much to worry about, but that is not the point.
The point is that the Town Council needs to take a position on downtown redevelopment. This is too important to be left to an appointed body. The Council needs to look steadily at what has happened downtown in the past few years, since the Planning Board endorsed overriding the Zoning Bylaw—and Boltwood Place, Kendrick Place, and One East Pleasant Street were the results. Do councillors want more residential density at the expense of commercial diversity? Do they want an urban corridor of empty streets on which the sun cannot shine?
Who has crafted the new downtown for generations to come? It is time to stop hiding behind the passive voice. It is time for the Town Council, as our only elected body, to take charge.