Photo Of The Week: From The Base Of The Waterfall by Sally Greenebaum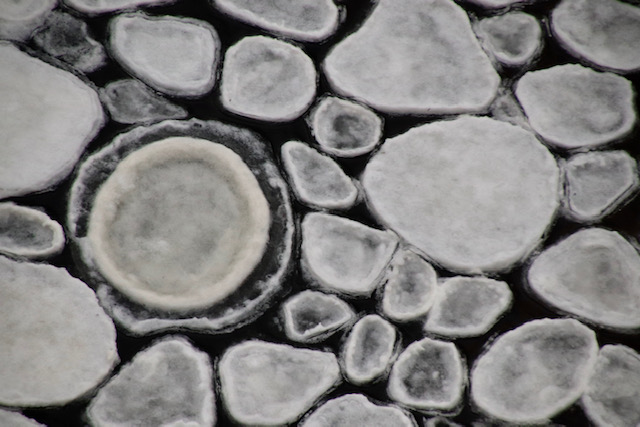 All three of these photos were taken at the base of the big waterfall at Mount Holyoke College in South Hadley at different times of the year. The first one (Untitled #1), taken during the winter, consists of ice circles made by the running water pushing chunks of ice against the walls of the cliff. The second (Untitled #2) and third (Untitled #3) are of water patterns made by the moving water, which I think look like weather maps from above.
Sally Greenebaum is a photographer who currently lives in Northampton and who grew up in Amherst.

More of her work can be viewed here.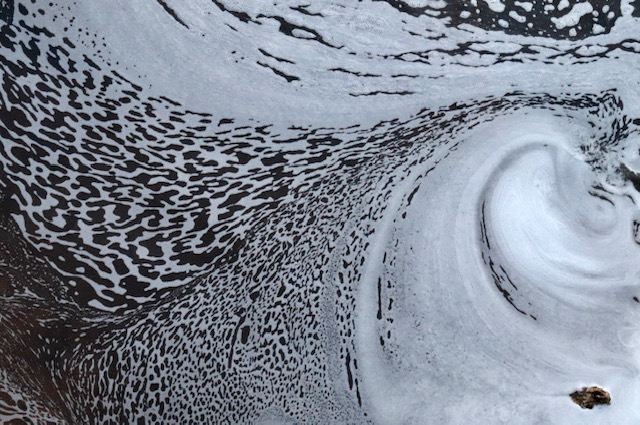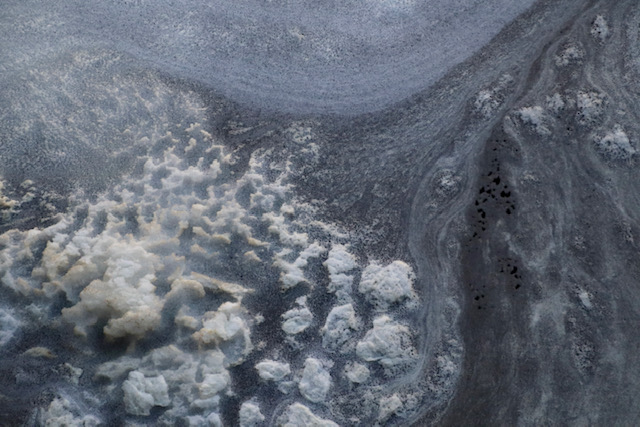 ---
Our feature,  Photo of the Week, presents each week, a new picture by a local photographer. We invite local photographers to share their photographs here.   Please include a description/caption and an indication of who is to be credited.