TOWN OF AMHERST TO RAISE PRIDE FLAG FOR FIRST TIME ON JUNE 28.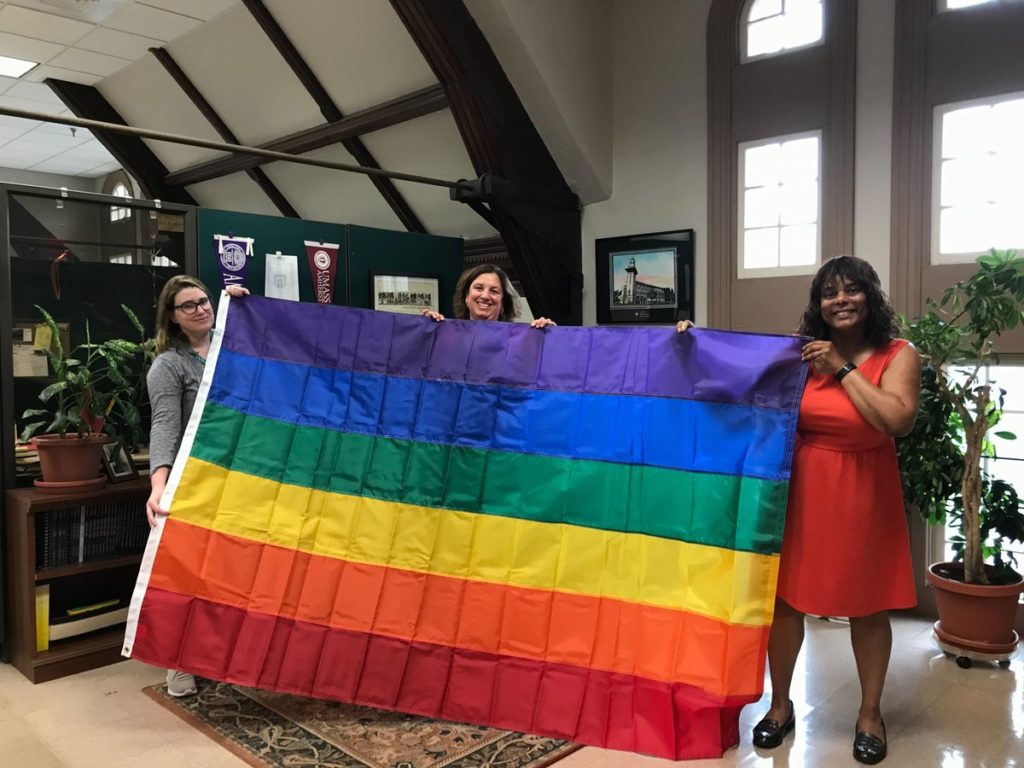 Source: Amherst.gov and Twitter

The Town of Amherst will officially raise the LGBTQ rainbow flag for the first time on Friday, June 28, 2019 at 8:30am. The flag is being raised on the 50th anniversary of the Stonewall uprising, often cited as the beginning of the gay liberation movement. The Amherst Town Council recently passed a resolution for Pride Month, observed in June.

The flag raising is part of the town's celebration of LGBTQ pride and a symbol of its commitment to be a welcoming community to all LGBTQ individuals and families this month, and every month. The original rainbow pride flag dates to 1978, when it was created by San Francisco artist Gilbert Baker.

The community is invited to attend the flag raising outside of Town. Attending will be members of the Amherst Town Council, State Representative Mindy Domb, and other officials. Town Council President Lynn Griesemer will read the Pride Month Proclamation from the steps of Town Hall.