AFFORDABLE HOUSING LOTTERY DEADLINE APPROACHES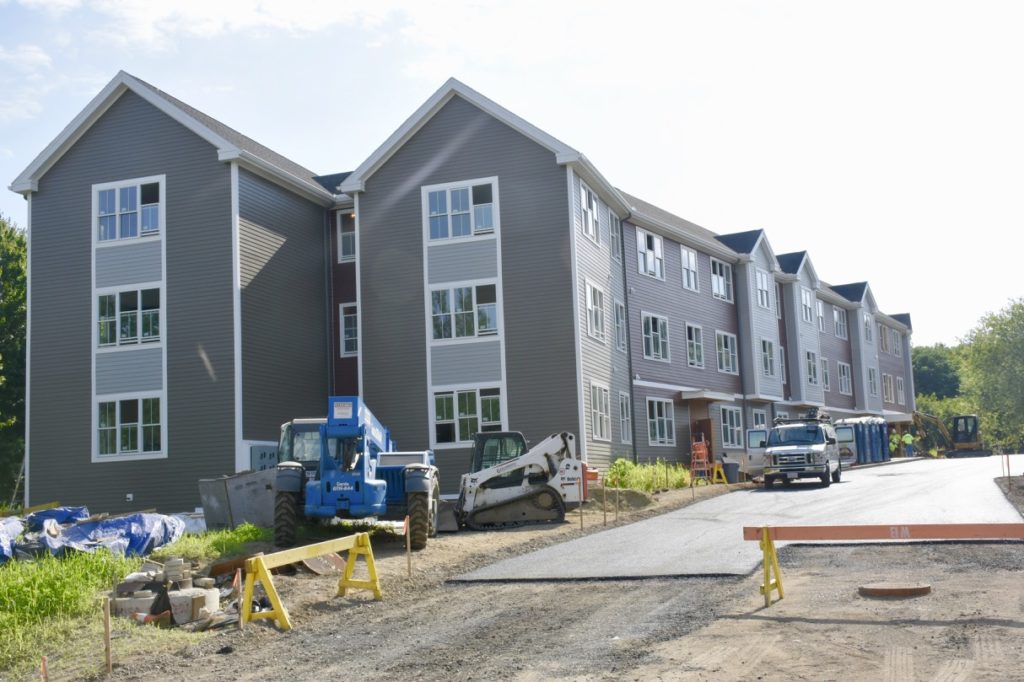 The Amherst Housing Authority is now accepting applications for four affordable housing units at a soon-to-be-completed complex known as 70 Amherst on University Drive. Of the 36 apartments under construction, four are reserved for individuals and families who make less than 80 percent of the average median income for the area. The limits are $49,700 for one-person households, $56,800 for two-person households, $63,900 for three-person households, and $70,950 for four-person households.

Rents will be $673 for a studio, $789 for a one-bedroom, and $1,007 for a two-bedroom apartment. Applications can be found here. All applications must be postmarked by August 27 for the lottery drawing on September 4. Preference will be given to Amherst residents, employees of local businesses or organizations, and families with children attending Amherst public schools. The Amherst Housing Authority is managing the application review and the lottery. The affordable units are consistent with the inclusionary zoning article passed at the last town meeting , which requires that developers who receive waivers from the planning board make ten percent of the units affordable for low- and moderate-income renters.

The project is being developed by Barry Roberts.