MINUTE TAKERS SOUGHT FOR TOWN BOARDS AND COMMITTEES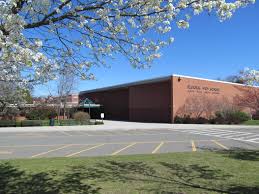 The Amherst-Pelham Public Schools and the Town of Amherst are seeking recorders to take and maintain minutes of meetings for the Amherst, Pelham, and Amherst-Pelham Regional School Committees as well as standing committees of Amherst's town council. These minutes will serve as the official record of these elected and appointed bodies, as required by Massachusetts General Law.
Qualified applicants must be able to write a complete and accurate record of the meeting, including meeting date, time and location; who was in attendance; a summary of the discussions for all agenda items; and a record of all official votes taken. Minutes must be taken at each meeting, and all minutes must be completed in a timely manner and made available for the committee's approval at its next scheduled meeting. Successful applicants will work with the assistant to the superintendent and the clerk of the council to submit draft and approved minutes for posting and archiving.
The Amherst and Amherst-Pelham Regional school committees typically meet on Tuesdays during the academic year at 6 p.m. and 6:30 p.m. respectively. The Pelham School Committee typically meets the first Thursday of each month during the academic year at 6:30 p.m. Most town council committees meet during the day on various days of the week, but some meet in the evening.
The recorder will be paid for the hours of the meeting plus time to write, edit, fact-check, and proofread the meeting notes, typically about half the time of the meeting itself, at a rate of $25 per hour. This is a part-time position that does not offer benefits or union affiliation. To apply, click here or apply in person at the town Human Resources Department, 4 Boltwood Avenue, Amherst.