WHAT'S HAPPENING IN AMHERST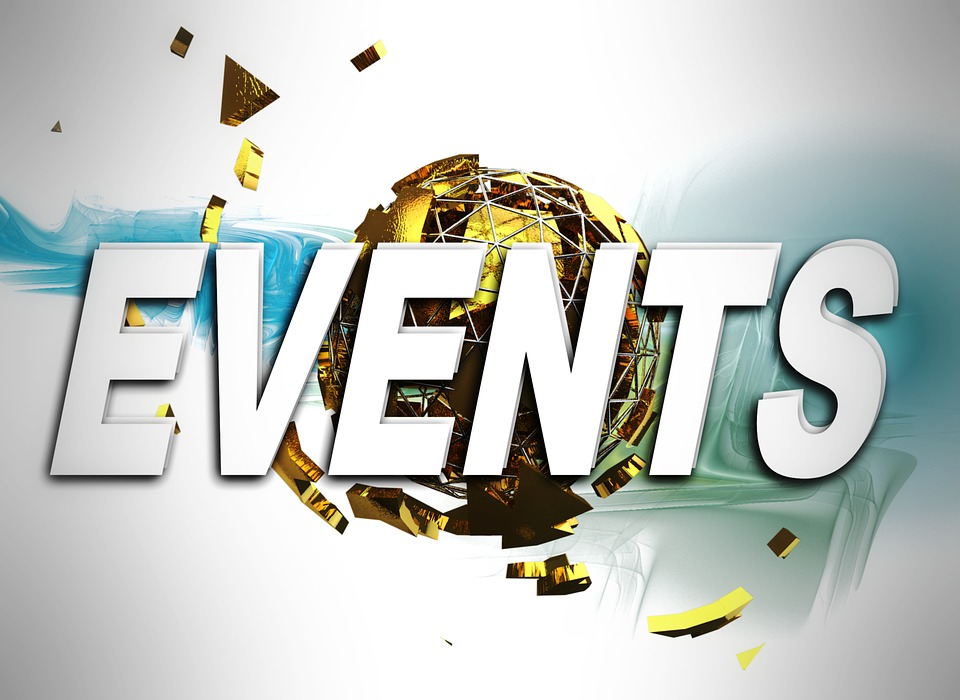 There are lots of interesting things happening in Amherst this fall. A small sample of select events follows.
Sunday October 27. Downtown Halloween Fest with Downtown Trick or Treating.
Starting at Noon in Amherst Center. Come celebrate Amherst Leisure Services 50th Annual Halloween Fest! In addition to providing a family friendly program and showcasing downtown Amherst, all proceeds raised will be used for youth program scholarships. Halloween Fest 2019 includes traditional Downtown Trick-or-Treat, a Halloween Parade, Live Entertainment, Anniversary Scavenger Hunt and Doctor Frankenstein's Lab! Only $5! Children 4 and under are FREE!
Monday, October 28th. Public Forum and Primer on the Town Master Plan. The Town Council will hold a Public Forum on the Master Plan on Monday, October 28th in the Town Room in Town Hall. There will be two parts to the evening: 5:00 p.m. – The Planning Director will provide a primer on the current Master Plan 6:00 p.m. – Public Forum on the Master Plan as required by Section 2.13 of the Town Charter The public is encouraged to attend and learn about the Master Plan during the first session and convey any opinions, questions, or thoughts they may have during the Public Forum.
5:00 p.m. – The Planning Director will provide a primer on the current Master Plan
6:00 p.m. – Public Forum on the Master Plan as required by Section 2.13 of the Town Charter

Monday October 28 and Tuesday October 29. Daniel Ellsberg Film and Lecture. Daniel Ellsberg, recently named a Distinguished Research Fellow by the Political Economy Research Institute (PERI) at UMass Amherst, will be featured in two PERI events during his visit to campus in late October. Ellsberg's PERI appointment coincides with the university's recent acquisition of his personal papers, to be managed by the W.E.B. Du Bois Library.
On Monday, Oct. 28, starting at 5:30 p.m. in Gordon Hall, the public is invited to view the documentary, "The Most Dangerous Man in America: Daniel Ellsberg and the Pentagon Papers."Following the documentary, Ellsberg and Gar Alperovitz will participate in a panel discussion. This will be the first time Ellsberg and Alperovitz have appeared publicly to discuss their Pentagon Papers experiences. Alperovitz, a distinguished historian and political economist, acted as a courier to deliver copies of the Pentagon Papers in 1971 to numerous U.S. newspapers in defiance of a Justice Department order and FBI manhunt. Alperovitz's work with Ellsberg first became public knowledge only in 2018, with the publication of a New Yorker article. Light dinner will be served at 5:30 p.m. in the second floor Gordon Hall atrium. The documentary screening and panel discussion will follow in the third-floor conference room. No RSVP is required, but please note that space is limited. The panel discussion will be live streamed and recorded for those who can't attend in person.
On Tuesday, Oct. 29, at 4 p.m., Ellsberg will present a lecture titled, "The Dollar Auction, Unendable Wars and Gambling with Catastrophe."The event will be held in the third-floor conference room of Gordon Hall. A reception will follow. The talk is free and open to the public.
Wednesday October 30. Realities and Remedies of the Climate Crisis. Where are we headed, how can our faith help us face the crisis, what can we as people of faith do? Grace Church, 14 Boltwood Avenue. 7 PM.
Monday, November 4. 6:45-9:00 PM. Amherst Affordable Housing Forum. A public forum entitled Act Locally to Create Affordable Housing is scheduled for Monday, November 4 in the Social Hall of the Unitarian Universalist Society of Amherst. The event is organized by the League of Women Voters of Amherst, the Amherst Coalition for Affordable Housing, and the Amherst Municipal AffordableHousing Trust.. The forum will focus on current housing problems in Amherst, gather support for a town-adopted affordable housing policy, and examine other initiatives for the development of affordable housing. State representative, Mindy Domb and State Senator Jo Comerford will offer their perspectives from the State House, presenting on both pending legislation and recent budget changes at the state level which could affect affordable housing locally. There will also be an update on the state of housing and homelessness in Amherst and how this affects the town and its residents. After the formal presentations, attendees will break into small groups to discuss improving affordability and availability of housing in Amherst and to suggest plans to achieve these goals.
Friday November 8- Sunday, November 10. VISIONS OF LABOR CONFERENCE AND FILM FESTIVAL. UMass Campus Center. The UMass Labor Center invites you to join us November 8-10 for an exciting event, Visions of Labor: Film and Worker Voices. Together, as workers and social justice activists, we will watch and discuss new and classic labor films, along with worker-created videos, as we explore the power of worker stories and how these stories can be used to inspire reflection and spur creative action. You'll also have the opportunity to get a sneak preview of a major labor film in-progress, and hear from the film's award-winning director. The films and videos shown will reflect the diversity of the labor movement and working people, and our discussions together will highlight the many ways in which worker voices can be effectively heard. For a full program and film schedule look here.
Thursday, November 14, 8-10 PM. FICTION READING: OCEAN VUONG. (UMass best selling author and McArthur Fellow). at The Old Chapel at UMass. Hosted by UMass Amherst MFA for Poets and Writers and UMass Amherst Libraries. Free, accessible and open to the public.
Tuesday November 19. Book Discussion: Democracy in Chains. https://www.umass.edu/history/event/book-discussion-group-democracy-chains-0Jones Library, Woodbury Room. 7-8 PM. Join the Jones Library's Civics and Democracy Series, the UMass Amherst History Department and the Center for Popular Economics for a community discussion of "Democracy in Chains: The Deep History of the Radical Right's Stealth Plan for America" by award-winning historian Nancy MacLean. Democracy in Chains is an explosive exposé of the little-known thinker behind the radical right's relentless campaign to eliminate unions, suppress voting, privatize public education, stop action on climate change, and alter the Constitution. A finalist for the National Book Award, it has been described by Publishers Weekly as "a thoroughly researched and gripping narrative… [and] a feat of American intellectual and political history." Booklist called it "perhaps the best explanation to date of the roots of the political divide that threatens to irrevocably alter American government."
The conversation will be facilitated by economist and educator Francisco Perez of the Center for Popular Economics. Copies of the book are available at the Jones Library, through the CWMars Library System and at your friendly neighborhood bookseller.
Tuesday, November 19. 7-9 PM. Discussion- Amplifying Hate: White Supremacy and Social Media/ Tuesday,. Bangs Community Center. Karuna Center for Peacebuilding and Critical Connections are co-convening the discussion series "Understanding the Many Dimensions of White Identity: Politics, Power, and Prejudice," to explore the history, prevalence, and resurgence of political action based in white identity. This series will examine how white identity has the power to shape violent movements, as well as the root causes, fears, and prejudices that allow white supremacist ideology to exist in its less visible dimensions. Speakers will analyze the manifestation of white supremacist ideology in recent elections and voting patterns, and the pervasiveness of hate speech in social media—while discussing means to address these trends, including by understanding our communities' own role in either perpetuating or countering harmful systems and ideologies. People of all racial, ethnic, and national backgrounds are encouraged and welcomed to attend. Each event will also allow ample opportunity for discussion and dialogue with speakers and among attendees. This series is made possible through the generous support of the Community Foundation of Western Massachusetts. On November 19 join Dr. Whitney Phillips (Syracuse University), who will discuss how white supremacist groups have used social media platforms to incite violence against communities of color and the challenges inherent in curbing online hate speech. ​
Thursday November 21. Economics for People and the Planet, a Book Reading with James Boyce. Amherst Books. 8 Main Street. 7 PM.