LETTER: FEEDBACK ON TOWN MASTER PLAN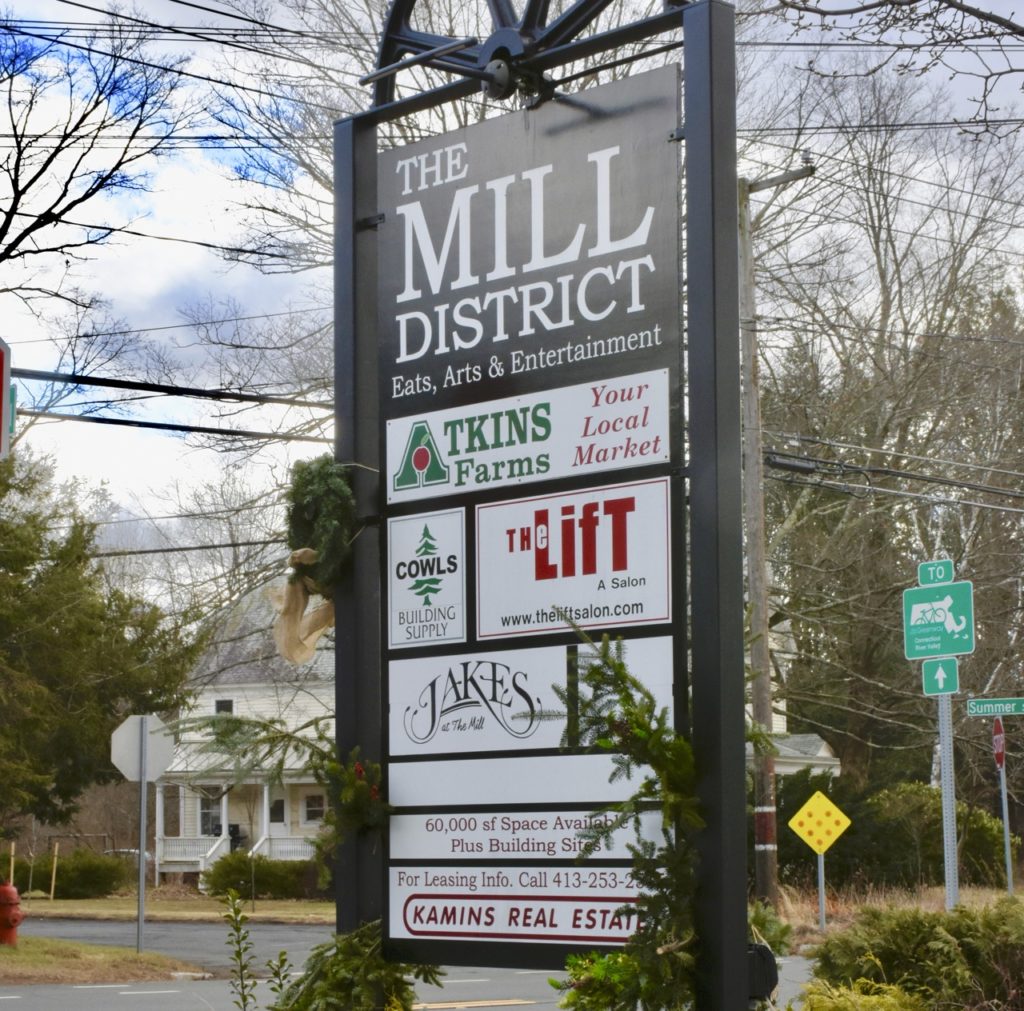 This feedback on the Master Plan was submitted to the Town Council and the Planning Director by North Amherst resident Toni Cunningham on 10/28/19.

1. "Walkable Environment"
The Master Plan mentions creating a walkable and vital downtown and village centers that "should foster interactions through attractive public spaces and the creation of a walkable environment."
Yet, the Zoning Bylaw, and the Planning Board's interpretation of it, has permitted multi-story buildings like One East Pleasant and North Square with no setback, looming over narrow sidewalks that do not appear wide enough for two strollers or wheelchairs to comfortably pass. North Square in North Amherst is also built right up to the sidewalk, leaving insufficient space in the roadway for bike lanes alongside two car/bus travel lanes.
Should the Zoning Bylaw be amended to ensure all developments must be setback sufficiently from the road and that sidewalks are much wider to make the environment "walkable"?
2. "Fits the desired scale and character"
The Master Plan says "Standards should be developed that capture the existing character of these areas and require future buildings to reflect a similar character in terms of height, bulk, relationship to the streetscape, and appropriate architectural styles and building materials."
Unfortunately, standards were not developed/adopted/enforced in time to affect the four Archipelago developments downtown (Boltwood Place, Kendrick Place,  One East Pleasant Street and Spring Street. Before any more buildings are permitted, I would urge revisions to the Zoning Bylaw that ensure future developments will fit with respect to height, bulk, style and character. I recall the Design Review Board opposed the permit for the Spring Street development on the grounds that it did not fit with the neighborhood, yet the Planning Board approved it. In the case of One East Pleasant and North Square, perhaps they wouldn't feel so looming/cliff-like if the structure closest to the road was no more than three storys high (with wider sidewalks and setbacks), with taller structures setback further in a tiered manner. In addition, One East Pleasant obstructs the view of downtown and the tower of St Brigid's church as you approach from the north, negatively affecting the character in my opinion.
3. "Expand affordable housing options"
The current Zoning Bylaw, to my knowledge, has not produced any affordable units downtown despite new large residential buildings being approved. A stronger Bylaw – with Inclusionary Zoning that does NOT need a Special Permit to be triggered – would better meet the Master Plan's goal of expanding affordable housing stock.
What if ALL mixed-use developments or buildings with 10 or more residential units were required to include 10% affordable units?
4.       "Provide adequate public parking to support existing and desired new development in the downtown and elsewhere"

Since the Master Plan was written, a number of mixed-use developments have been completed and we can now see the effect of the Municipal Parking Zone downtown and how it has pushed the burden of parking provision off for-profit developers and onto the Amherst taxpayers. As of September 30, 2019, 51 parking permits had been sold to residents of One East Pleasant Street and 43 permits had been sold to residents of Kendrick Place (57 East Pleasant) – almost 100 cars added to downtown, taking up permitted spots.
I would urge that this part of the Master Plan be revised and the Municipal Parking District be reconsidered as the reality is residents of these buildings own cars and I believe it should be on the developer to provide parking, not on the Town.
5. "Incorporating the elements of complete streets into any new construction or reconstruction of roadways"
We now have a Complete Streets policy but it doesn't appear that the Town is adequately following it, as recommended by the Master Plan, as Town roads seem to be repaved or reconstructed without adding bike lanes and sidewalks.  
6. "Mixed-Use Developments"
We see now what mixed-use developments mean in reality and it is quite different from the promise of a vibrant, walkable downtown. There is a very quiet office for Mass Mutual in Kendrick Place, and a full year with nothing in One East Pleasant. Now there is one sushi restaurant and the other space is still vacant with a "coming soon" sign. In addition, the commercial space in the Spring Street building seems extremely small to qualify the building as "mixed-use".
Should there be a minimum square footage for commercial space in a Mixed Use Building – perhaps a percentage of the full building square footage when you combine all the residential units? Should there be a requirement that it add to the vibrancy of downtown by providing some kind of public amenities?
7. Public Costs
Lastly, I feel the Town should require an independent, full accounting of public costs that will be incurred due to a new development so that net tax revenues can be calculated. This could be factored into any permit, perhaps allowing for conditions to be placed on the developer to ensure adequate infrastructure or funding for it is provided.