A LETTER FROM COUNCIL PRESIDENT LYNN GRIESEMER & TOWN MANAGER PAUL BOCKELMAN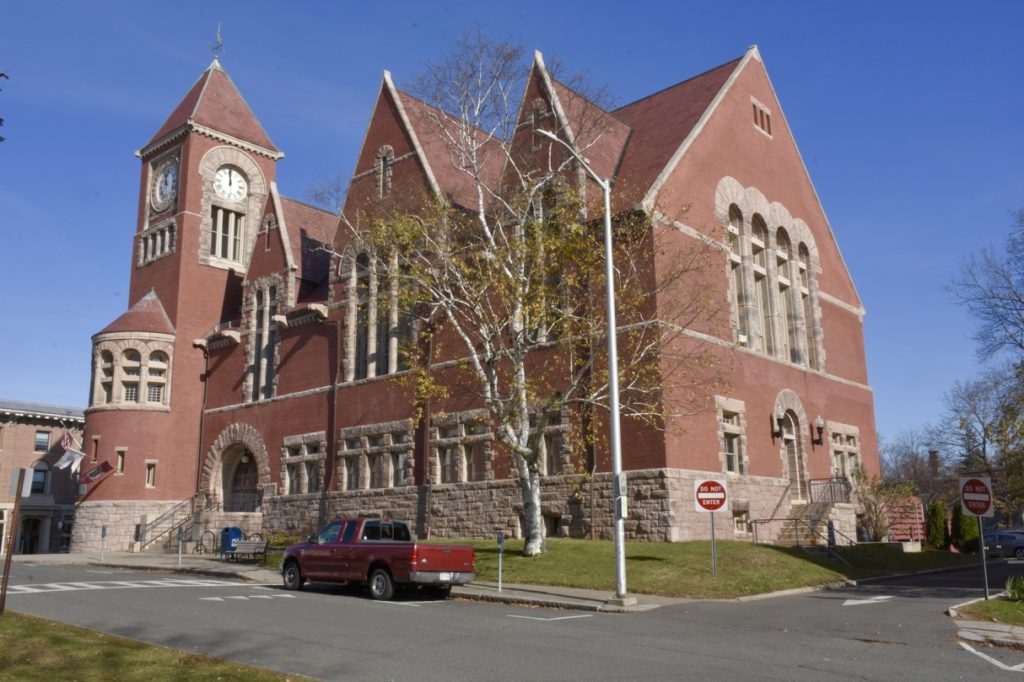 Source: amherstma.gov
Editor's note: this letter was originally submitted to the Amherst Bulletin and appeared there on March 26, 2020.
The world has changed. Everything we say and do is occurring in a context that changes by the hour and takes local government into territory we've never seen before. We want you to know how we are approaching all this and what to look for as events unfold.
First, Amherst has some incredible things going for us that should give us confidence:
■The town staff is highly professional, experienced and qualified to help us deal with whatever comes along. Our frontline staff — from first responders to support staff in every area — bring the highest level of skill and dedication to their work. The town has invested in quality, professional staff and it shows.
■Second, like every community, Amherst has its financial challenges. However, the town has a strong a legacy of prudent financial planning and strong fiscal management. We enter this period of uncertainty with strong financial reserves, a solid bond rating and deep experience in getting value for our dollar. All of that will make a tremendous difference going forward.
■Finally, quite apart from the formal mechanisms of government and a fully engaged and talented Town Council, we have a community that shares values of compassion, generosity, and concern for our common good. We are inescapably all in this together, and we can rely on each other to meet each challenge with intelligence, good will and respect.
So we approach a bad situation with many reasons to feel (relatively) good. But it remains a bad situation nonetheless, and in the coming weeks we will need to rethink many of our existing assumptions and plans. Here are some of the main issues you can expect to see us working on:
The Town Budget
We must make many decisions over the next few months about spending, taxes and use of reserves, even as uncertainty is our constant companion. No one can predict what the national and state economies will look like by July 1. Critical to our planning are federal and state actions.
Because so many residents and local businesses are struggling financially, we assume that local tax revenues may decline. How we deal with all that remains to be seen, but this is clearly not business as usual. We will need to approach budgeting with a clean slate and clear priorities.
The Town Council and town manager and his staff, along with their counterparts at the schools and library, must exercise a high degree of flexibility and innovation as we remake our budget. These difficult decisions come with the job, and we feel confident that we will work together to reach the best solution for our community.
The Town Staff
We rely on our town staff more than ever in these most difficult of situations. In the past few weeks, we've made major adjustments to how we deliver town services, drastic changes like closing town offices and buildings. But our commitment to excellence and responsiveness is unchanged, and we ask for your patience and forbearance as we take the steps necessary to provide services while keeping our service providers as safe as we can.
The Future
Much of the council's efforts has focused on the future: Preparing for discussion of the master plan and zoning bylaws, looking for opportunities to broaden the tax base, dealing with decades of backlog in investment in town, school and library facilities.
The present challenges may seem overwhelming, but one hallmark of a strong community is that it never takes its eye off the future. So the Town Council will continue to look forward, but we will clearly need to revisit some of our assumptions. Long-term commitments will be considered in the context of current needs and the prospect of uncertainty. We ask for your understanding as we find the best path forward in unfamiliar terrain.
Local Government In the coming weeks and months, local government will play a vital role in restoring normalcy to our daily lives. Libraries will reopen. Children will return to class. Our businesses will open their doors.
In crisis is opportunity and we intend to reject complacency and seize this moment.
So, many questions and regrettably few answers at this time. But we emphasize that Amherst is as well prepared to tackle these challenges as any community in the state. We are in uncharted waters. But we have a good ship and crew. Thank you for your continued support.
Lynn J. Griesemer, Amherst Town Council President
Paul Bockelman, Amherst Town Manager.