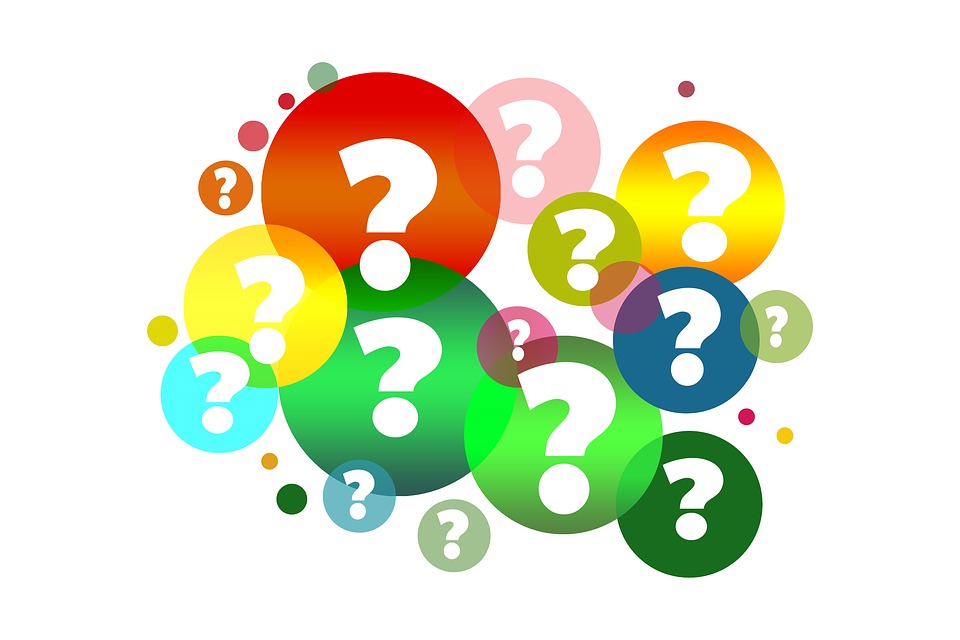 "A Few Questions For…" is an occasional feature of the Indy, aimed at helping our readers get to know the folks who make things happen in our town. We'll be featuring members of Town government and key Town employees, along with civic leaders, activists, local educators, prominent volunteers, and residents who are not necessarily well-known.
We have a special interest in the Wellspring network of co-ops, based in Springfield, because its Wellspring Upholstery Cooperative (WUC) was a hot topic here a year ago, when an Amherst high school student, with faculty help, published an investigative article about prison labor having been hired to reupholster the high school auditorium seats, and the Wellspring co-op had submitted a comparable bid for the job.
In addition, many Indy readers have a deep interest in democracy, social and economic justice issues. It's exciting that the co-op movement, strong in the Valley for decades, is gaining traction among many of today's enterprising younger people. Wellspring's handful of member co-ops provide products and services from fresh lettuce to post-partum housecleaning and eco cleaning products.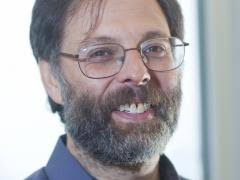 Fred Rose is one of Wellspring Cooperative Network's co-founders. After fifteen years at the Pioneer Valley Project in Springfield, where he worked on economic justice issues, Rose and Emily Kawano, then-Director of the Center for Popular Economics, they created the Wellspring network on the model of Evergreen Co-operatives in Cleveland, Ohio. It is a direct way to engage in economic transformation in the Valley.
In this time of Covid-related challenges, including job and food insecurity, Wellspring Harvest co-op's worker-owners are proud of their shared decision-making and their contributions to local providers of food for people in need. We interviewed Rose after hearing about their new sale of pre-order salad "boxes" in Amherst, and other member co-op initiatives.
INDY: I've heard that Wellspring Upholstery is now producing face masks for people due to Covid-19. Is that true?

ROSE: Well, some of the people there, two of them, are doing that. But it's informal. They have sewing skills, and they've been sewing masks, maybe 700 masks, and we've given them away to places like the Food Bank, and tried to make them available to local people who don't have access otherwise, especially those involved in medical care. But it isn't a formal line of work.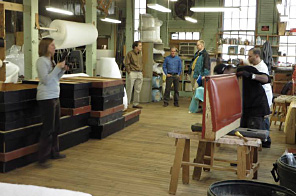 OK, I've also heard that Wellspring Harvest is delivering salad "boxes" to Amherst. What about that, is that true?
Yes, we're doing that! Our urban greenhouse here grows hydroponic lettuce, which we sell to markets like Big Y, Atkins, River Valley Market, and Whole Foods, and also to some of the colleges and hospitals in the area—our anchor institutions include Baystate Health, Sisters of Providence Health System, Springfield Technical Community College, Western New England University, and UMass-Amherst. We lost some of that business with the Covid-19 shutdown because students went home and the hospital cafeterias closed, so we were looking for other ways to distribute the lettuce. One of our board members, Mary Hoyer, lives in Amherst so we came up with the idea of delivering lettuce directly to buyers there and to include other salad items like cucumbers and tomatoes, which we get from local growers.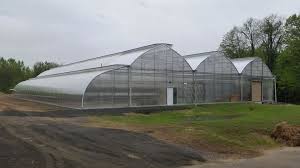 We started pre-order and delivery of salad boxes on April 23, so there's curbside pickup every Thursday at the old Comcast office off Route 9 near Stavros from 11:30 to 1 p.m., and we're up to about 40 customers in the neighborhoods there. We do a little bit of home delivery, too, just for one or two people who need that.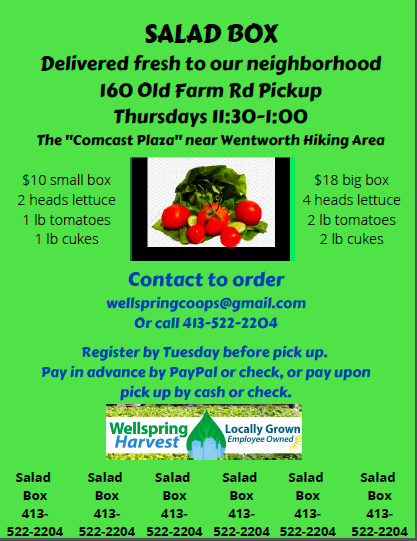 I've had your lettuce from Big Y here and it's great! What's in your salad boxes, how much do they cost?
The small box is two heads of lettuce, a pound tomatoes, a pound cucumbers for $10. The big box is twice as much.
What will happen later, when local-oriented people are growing their own or buying at farm stands, farmers markets, CSAs?
You never know. We're hoping to continue it because although there's lots of competition in the summer, no one else is growing lettuce around here in the winter. We'd love to have at least 80 households getting salad boxes, and are looking for ways to get the information out.
How much greenhouse space does the co-op have? It's in Springfield, right?
We're actually the biggest urban greenhouse in Massachusetts! We built a 15,000 square foot greenhouse right in Springfield, and while that's modest in the greenhouse world, still, it's the biggest one in this state.
What do you do for temperature control?
We have a shade curtain that we close when it gets hot, and we pick the lettuce in the very early hours of the morning. We use natural gas in the winter, cold nights.
Are all of the employees worker-owners?
Yes. We have four full-time employees, three are part-time. Someone has to work there for one year before they can become a worker-owner. Everyone who works there now is a worker-owner—there isn't much turnover. And most of the worker-owners live nearby and walk to work. They come because they like the work, they stay because they like the co-op, being part of it. There's training involved, of course.
What kind of training?
It's mostly on-the-job—greenhouse production of course, but also everything about being a co-op, like how to run the business, the finances, sales, management…all of that is huge. And it isn't just the technical aspects of running a business. People come from diverse backgrounds, diverse cultures, diverse life experiences, and figuring out how to communicate across the lines adds to the challenge of group decision-making.
Maybe co-ops have something to teach town councils. Maybe you could do workshops for local multi-member bodies about how to function as co-operative organizations. I imagine our own council would ideally like to work that way. It takes commitment and skills.
It's true, these skills are transferable to the political world and to other people who are used to going into hierarchical work situations. They usually don't have experience of participatory democracy.
This area has a lot of co-ops. Do you know how many? Are we "special"?
The upper Valley, Hampshire County, Franklin County, is a pretty rich area for co-ops. There are probably a couple of dozen, and now there's a big push among people retiring for owners to sell their businesses to their workers. Downtown Sounds in Northampton, for example, recently sold the business to their employees as a co-op. It takes planning for workers to come up with a transition plan, to buy the company, and Wellspring Co-operative Network helps with that.
Is Collective Copies one of the oldest co-ops around?
Yes, they were Kinko's and when the employees organized a union, Kinko's said they'd close, The people there basically took it on. Collective Copies is also one of the few unionized co-ops.
Thank you, Fred. Local co-ops are an important way to gain economic justice.
* * *
Wellspring's member co-ops include:
Jumping Jack Hoops;
Old Windows Workshop;
Wellspring Upholstery Co-operative; and
GreenLove Eco-Cleaning, an Amherst-based business in the process of co-op conversion, recently joined the network
For more information about the co-op network, go to: https://wellspring.coop/
For more information about the salad boxes, go to: wellspringharvestcoop.com
or email wellspringcoops@gmail.com
or fill out the form at: go to https://docs.google.com/forms/d/e/1FAIpQLSfmAlHHg7M2FwOpqb9qNKKo2S25sxhOdI-sEDEXvHse6AoY8Q/viewform