TOWN COUNCIL ADOPTS RESOLUTION CONDEMNING ANTI-ASIAN DISCRIMINATION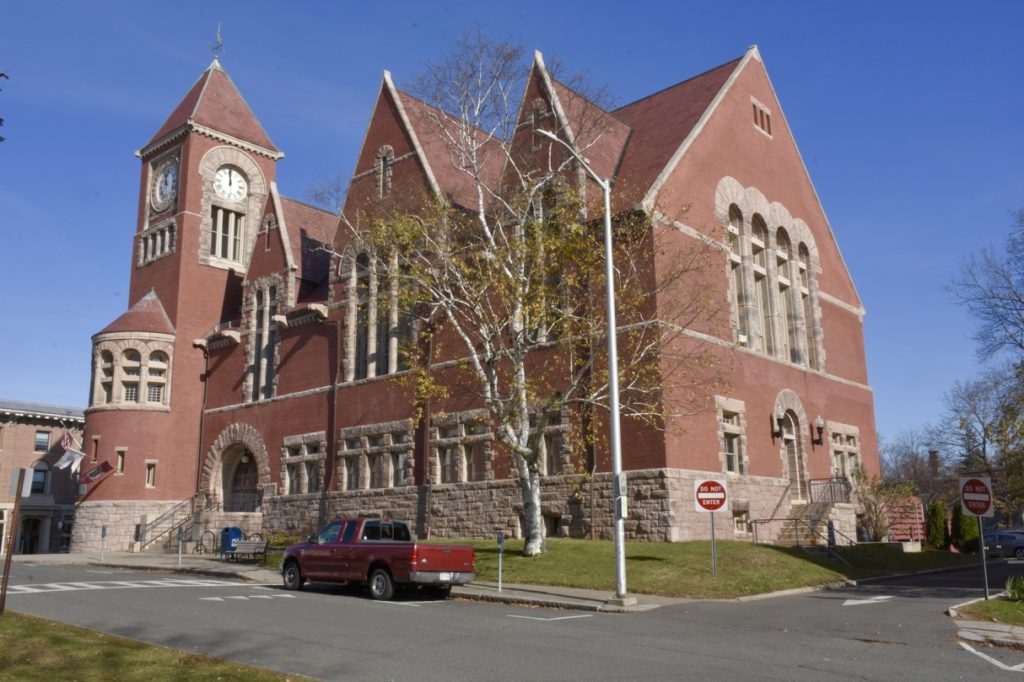 REPORT ON THE TOWN COUNCIL MEETING OF 6/29/20
The meeting was held via Zoom webcast and broadcast on Amherst Media Channel 17. It can be viewed here.
Participants: All Councilors except for Sarah Swartz (District 1). Paul Bockelman (Town Manager), Assistant Town Manager David Ziomek, Planning Director Christine Brestrup, Finance Director Sean Mangano, Comptroller Sonia Aldrich, Superintendent of Public Works Guilford Mooring, and Tom Reidy, Attorney for developer Barry Roberts. Members of the Public: Kate Perkins and Tracy Zafian.
In contrast to the almost 6-hour marathon meeting two weeks ago, this meeting proceeded expeditiously with minimal controversy, and unanimous or nearly unanimous votes. The meeting began at 6:30 p.m. and ended at 9:56 p.m.
Highlights
Unanimously approved additional parking for the development One University Drive South
Approved a proposal from the third grade class at Crocker Farm School to install three more Free Little Libraries at bus stops within the school catchment area.
Approved a resolution denouncing Anti-Asian Discrimination
Heard a report on the FY 2021 Budget
Re-approved Article 14 of the Zoning Bylaw,which fast-tracks approval of certain requests to benefit the reopening of businesses, extending the effect of the bylaw from 60 to 180 days
Approved raising the Town's water and sewer rates
Adopted procedures for the annual review of the Town Manager
Announcements
Council President Lynn Griesemer (District 2) announced upcoming meetings as follows.
Upcoming Town Council Meetings
Special Town Council Meeting on Public Safety, July 6 at 6:30
Special Town Council Meeting with Library Trustees making a presentation about Jones Library Renovation estimates, July 13 at 6
Finance Committee Public Hearing on the FY21 Budget, July 13 at 7
Regular Town Council Meeting, July 20 at 6:30
Public Comment will be taken at all of the above meetings, and all will be broadcast on Zoom
Upcoming Town Council Committee Meetings
Finance Committee FY21 Budget Review Process Meetings:
June 30 at 2:30: Overview from the Town Manager, Elementary Schools and Library
July 2 at 2:30: Public Safety and Community Services
July7 at 2:30: Public Works, Enterprise Funds
July 9 at 2:30: General Government, Debt, and other matters
July 13 at 7: Joint Public Hearing on FY21 Budget with Town Council
July 23 at 6:30 – Town Services and Outreach Committe
Public Hearing on Parking for One University Drive South
The meeting began with a Public Hearing on the plan for additional parking and redesign of the intersection of South University and Snell Street in conjunction with the construction of the mixed use building, One University Drive South. The proposed street design would create eight metered on-street parking spaces on South University Drive and 12 permitted spaces in the current dead end, as well as a small roundabout at the intersection of South University and Snell Streets (i.e. at the current dead end). Assistant Town Manager David Ziomek gave the presentation, assisted by Planning Director Christine Brestrup and Tom Reidy, Attorney for the developer, Barry Roberts. As this had already been presented at the June 1 Council meeting, there were no questions from the Councilors. The hearing was posted in the Daily Hampshire Gazette twice, and on the Town website, and abutters were notified. Only Kelly (last name not discernable) from 34 Baker Street spoke in opposition, stating that she was worried about excess traffic and noise at her "quiet corner." Brestrup said that the roundabout was a traffic- calming measure to avoid cars speeding around the corner. Reidy stated that most traffic from the 45 small apartments and two office suites would be to and from Route 9, not on Snell Street. Zoe Crabtree, a resident of South Amherst, said she is in favor of the project because Amherst needs more small rental units and affordable housing. The vote to approve the parking and the roundabout passed the Council 12-0-0.
Free Little Libraries
Kate Perkins, a third grade teacher at Crocker Farm Schools, requested permission on behalf of her class to place three more Little Free Libraries at bus stops in their school district. Last year's class decorated the first three, which are at bus stops along Route 116. This year's third graders maintained the existing libraries, and want to place others at Route 116 and Mill Lane, at East Hadley Road and Columbia Drive, and on East Hadley Road in front of Mill Valley Estates. These will be painted and installed in the fall, after direction is obtained from Department of Public Works Superintendent Guilford Mooring on the proper siting of the boxes, so they do not interfere with the bus stops or sidewalks. For the spring and summer, the libraries also contain snacks and water. The third graders made a compelling case for the value of these little libraries. Their request passed 12-0-0.
Resoluion Denouncing Anti-Asian Discrimination
Tracy Zafian, with the sponsorship of Councilors Shalini Bahl-Milne (District 5), Darcy DuMont (District 5), and Dorothy Pam (District 3) presented a resolution denouncing anti-Asian, anti-Asian-American, and xenophobic discrimination. The resolution is similar to that passed in other cities and proposed in Congress by our legislators,Congressman Jim McGovern and Senators Ed Markey and Elizabeth Warren, as well as Senators Kamala Harris and Maizie Hirono. This resolution also passed 12-0-0.
Budget Presentation
The major portion of the meeting consisted of the presentation of the proposed FY21 budget by Town Manager Paul Bockelman, Finance Director Sean Mangano, and Comptroller Sonia Aldrich. The $81,333,439 budget proposes level funding for all departments, including the schools and libraries. Capital improvement expenses are cut in half from the original budget, with almost all going to roads and sidewalks. Three vacant full-time and several part-time positions have been eliminated. This budget assumes level funding from the State, which has not yet done its own budget for FY21. Some of the Town's $15 million in reserves could be used if there is a shortfall in State aid. The Town does expect some savings from reduced services due to COVID-19, and some reimbursement for COVID-19 expenses through the CARES Act. Bockelman allowed that the budget may need to be adjusted as the financial picture from the State and UMass-Amherst and colleges becomes clearer.
Despite the lean budget, Bockelman earmarked $80,000 for programs to combat racism. Effective use of this money will depend on the listening sessions being held in conjunction with the Human Rights Commission and other activist groups.
The budget will be discussed in detail with all department heads presenting to the Finance Committee over the next two weeks. It will be voted on in a full Council meeting in July.
The Capital Improvement Program was also presented. As mentioned above, most capital expenses other than those for roads and sidewalks have been cut in this first presentation. The road and sidewalk work needs immediate appropriation in order to be done over the summer. If there is excess revenue from FY 20, which will not be known until August or September, it can be allotted to other urgent projects. The Town did receive $62,000 from Uber and Lyfft fees. Councilor Mandi Jo Hanneke (Atarge) favored more money for capital projects besides roads and sidewalks. The Capital Improvement Program passed 11-1-0, with Hanneke dissenting.
Leverett, Shutesbury, and Pelham all approved the Regional School assessment method and budget at their recent town meetings. Hanneke expressed concern that the Regional Schools would go back to the towns asking for more money, if enough aid from the State does not come through. Finance Committee Chair Andy Steinberg (At-large) stated that this would be unlikely, because it would involve each town approving the increased assessment. The Regional School District maintains a surplus of around $300,000 to meet any shortfall. The Regional School budget was approved 12-0-0.
Article 14 Zoning Bylaw
Zoning Bylaw Amendment 14, allowing temporary expedited approval of new or expanded services for dining, retail, and personal care establishments, was introduced again so that it could be approved for a full 180 days, until December 14, 2020. The previous approval at the June 15 Council meeting was under the emergency provision and is only valid for 60 days. DuMont voiced opposition, citing the lack of opportunity for public input into the zoning decisions in the bylaw. The measure passed 11-1-0 with DuMont voting against.
Water and Sewer Rates
The Council also approved the proposed rate increases for water and sewer rates for next year, with water rates increasing 7 percent and sewer rates 15 percent. Rates in Amherst are still below the average in the State, according to Superintendent of Public Works Guildford Mooring. A presentation on the water and sewer rates was given by Superintendent of DPW Mooring at the June 15 Council meeting.
Town Manager Evaluation
The annual evaluation of the Town Manager will occur in July and August. Input will be sought from Town Councilors, Staff, Committee Chairs, and the public. Staff comments will be anonymous and data will be compiled. All other comments will be sent to the Councilors. The Councilors will use SurveyMonkey to provide detailed evaluations. All comments are due by July 10, so the evaluation can be completed in August. The seven major goals for the Town Manager are listed on the evaluation form.
Reappointments
Approved 12-0-0 as part of the consent agenda were Town Manager reappointments to the Cultural Council, Board of Health, Conservation Committee, Public Shade Tree Committee
and Elementary Building School Committee (see here, here and here).
Town Manager Report
The Town Manager's report highlighted the opening of the swimming pools and Puffer's Pond with appropriate safety measures. The spray park at Groff Park is due to open in July. Groundbreaking at the Dog Park will be July 23. Many restaurants have opened with outdoor dining around town, with more planning on opening soon. Bockelman also touched on the announcement by UMass earlier in the day, that students would be welcome to come back to Amherst, even if most of their classes were online. The dorms would be open, but many would live off campus. Several councilors worried about what this would mean for public health in town if students fail to comply with safety measures during the pandemic. Evan Ross (District 4) spoke forcefully, saying that students are an important part of the town and their right to live here should be respected. Bockelman assured the Council that the town's director of public health works closely with the head of public health at UMass, and that appropriate guidelines will be formulated.
The meeting adjourned at 9:56 p.m.