LETTER: AMHERST SHOULD UNDERTAKE A COMPREHENSIVE REVIEW OF POLICING PRACTICES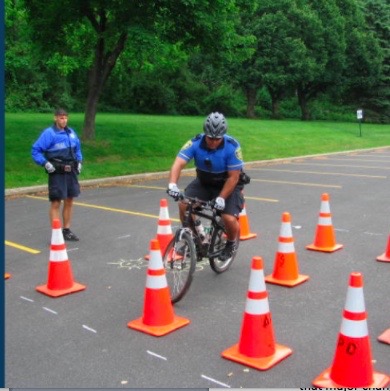 I feel very strongly about the recent murder of George Floyd. It sent me back to the sixties – civil rights – Vietnam war protests, police brutality, and a deeply divided country. Encouraged by the strong international response, I want to support that rising attention and energy. More important is to harness that attention and energy to result in substantive and meaningful improvements to current conditions.
My call for action does not reflect dissatisfaction with Amherst or Amherst policing, but is a request for us to stand up as a community and make a visible, public commitment to be part of the solution to the racial and social injustice that plagues our nation
Our nation needs our attention. Former President Obama has called on all mayors to do a comprehensive review of current policing practices. Amherst must do this. We as a town must make a public and ongoing commitment to follow the current best practices of policing and criminal justice. The Amherst Police Department (APD) should strive to be a model of best practices. And as a town, we must demand this same commitment of our state and federal government. Racist practices need attention and correction, but the problems are deeper and wider.
Here are a few actions that we could undertake in Amherst:
1. The APD should consider making some visible public commitment to be a model police department committed to monitoring current research in best policing practice, and adopting new practices when appropriate.
2. APD should take the Obama Pledge: a call for mayors, city councils, and police oversight bodies to address police use of force policies.
3. APD should become a My Brother's Keeper Community, joining over 250 others communities across the country in promulgating policies to better serve the needs of the community's youth.

4. The Town Council should appoint a Committee on Policing as part of a greater effort to contribute more actively to the current imperative to eliminate racism wherever it persists. The primary purpose of the committee would be to ensure that the structure and practice of our Police Department is reflective of current best practices and continues to remain current as research and experience leads to new ideas. This work would not only benefit Amherst but would be in support of a national initiative to review and if necessary revise the size, the scope and the structure of Police Departments across the country. This is a large, important and timely matter. Part of the work would entail a review of the role of police unions in relationship to public safety and best policing practices. Examining complaints of police malpractice would be an important secondary role of the committee. As an opening suggestion, the composition of the committee might include two members of the police department, one town staff, one town councilor and seven citizens from broad and diverse background – racial, economic, ethnic, age, etc.

5. The Town should explore ongoing campaigns to promote police accountability to see what might be applied effectively here in Amherst. (See for example Campaign Zero and Creating a New Era of Public Safety).
Our community should show solidarity with other communities that are trying to ensure that their practices reflect current best practices, and be models for good community policing and law enforcement.
I am willing to help anyone who may want to work up a suggestion or set of suggestions for the Town Council, the Town Manager, or the Police Chief to endorse or adopt.

Robert Greeney is a 26 year resident of Amherst, Professor of Physics at Holyoke Community College, and an avid amateur potter, poet, painter, and photographer.