LETTER: USE GOODWIN ROOM TO PROTECT JONES LIBRARY'S THREATENED COLLECTIONS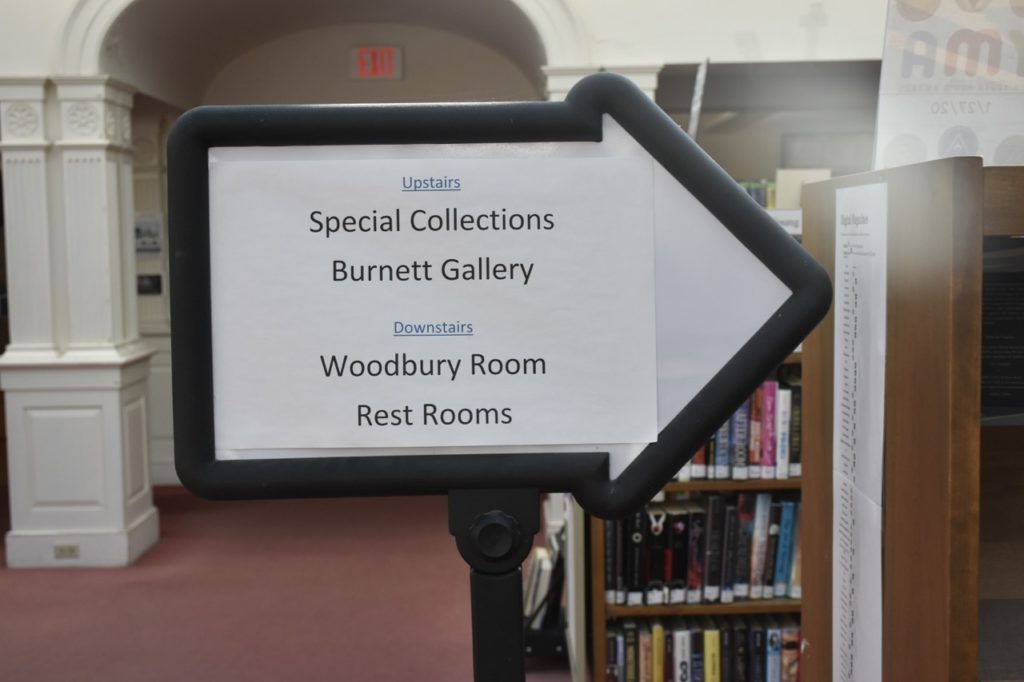 The Jones Library's Special Collections includes works of Emily Dickinson, Robert Frost, Julius Lester, and more. That leaks in the Special Collections area have yet again damaged some of them is unacceptable.
The article "Leak Damages Library's Rare Books," DHG, A-1, July 15, 2020 in The Daily Hampshire Gazette also mentions that the Special Collections climate control system is obsolete. I can confirm this. As a Library Trustee a decade ago, I once climbed to the Library's fourth floor to inspect its writhing tangle of red rubber pneumatic tubes.
The Library Trustees have two proposals to eliminate these threats. They are: (1) Renovate the electric and other systems within the Library's existing footprint, while making the whole building ADA-accessible; and (2) Demolish the entirety of the brick addition built in 1993; gut most of the historic, 1928 original Library; and construct a new Special Collections area within a major addition. The latter proposal would cost $49 million or more. A potential state grant of $13.8 million would essentially cover the interest.
Both proposals mean delay. For several years, accordingly, water will continue from time to time to damage Special Collections' rare books, historic photographs, and irreplaceable manuscripts.
The Turstees must protect the Special Collections now. The third floor Goodwin Room is large. It is almost always locked. It is almost never used. Install air conditioners there and humidifiers, if needed, for emergency climate control. Move the threatened materials there now. Then, canvass Amherst College, Hampshire College, and UMass for appropriate rental space, seeking a secure, leakproof space for Special Collections, with modern climate control.
Late on the snowy evening of November 9, 1926, Amherst College undergraduates, "cool, systematic, and inestimably serviceable," rescued Jones Library holdings with a "book brigade" when the Library's initial location, the wooden Amherst House, burst into flames and burned to the ground. That's what former Trustee Frank Prentice Rand writes, in his "Jones Library in Amherst, 1919 – 1969."
The Jones Library badly needs a second rescue job now. Volunteers?

Sarah McKee
Sarah McKee is Past President, Jones Library Board of Trustees; Former General Counsel, Interpol U.S. National Central Bureau, Washington, D.C.; Member, D.C. Bar.