Town Council Votes To Replace Eight Polling Sites With One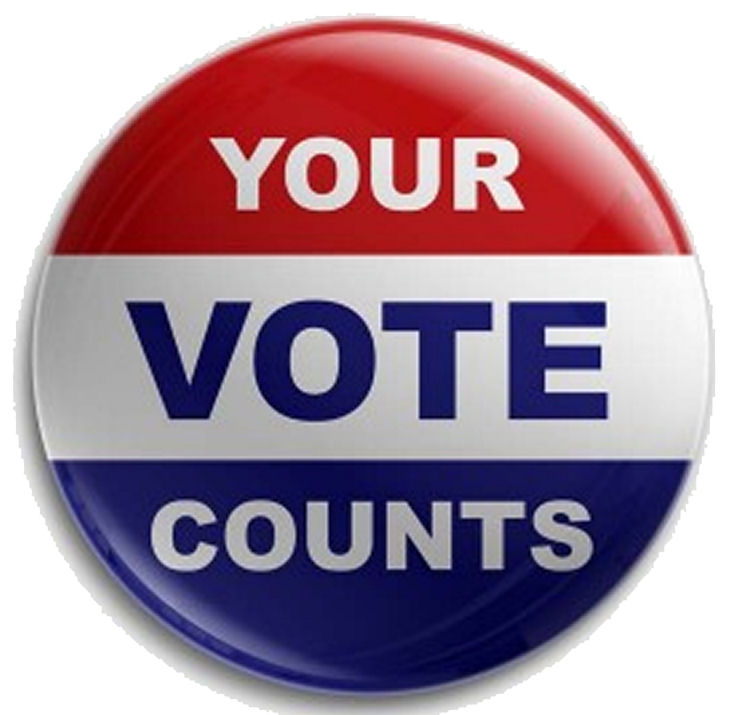 SPLIT COUNCIL NARROWLY PASSES CHANGE DESPITE WIDESPREAD OBJECTIONS
A divided 13-member Town Council voted last night, (8/3), to operate a single polling site for the Presidential election in November, in which upwards of 15,000 residents are expected to vote. A single new polling place at Amherst Regional High School will also operate for a smaller state primary on September 1.
The high school will replace eight polling places to which 10 voting precincts were specifically assigned, including sites at the Bangs Community Center, the Wildwood, Fort River and Crocker Farm Elementary Schools, the North Fire Station, the Munson Library and local churches. (Former polling sites are listed here: )
The Council's move came after about two hours of emotional debate and public comment, with most residents who participated stating that the plan will disenfranchise working people, the elderly, and those without personal transportation.
"Long lines drive people away from voting," said resident Gabriel Davila. "Long lines impact people of color disproportionately."
The 7-to-6 vote pitted Town Councilors who said the current system is confusing and could not operate in full due to COVID-19 concerns, against those who said there is more danger to health and to voter access in consolidating all of the town's voters onto a single site.
The July 29 Town Council report on the polling place consolidation is here.
Councilors Evan Ross, George Ryan, Stephen Schreiber, Andy Steinberg, Alisa Brewer, Lynn Griesemer, and Mandi Jo Hanneke voted in favor of shifting to a single site, while Cathy Schoen, Sarah Swartz, Shalini Bahl-Milne, Pat De Angelis, Darcy DuMont and Dorthy Pam voted against it.
"I don't want to be part of creating the COVID catastrophe … this election is huge," Pam said, adding that duration and intensity of exposure are major factors in COVID-19 transmission.
Resident Carol Gray was among those who noted that current Centers for Disease Control and Prevention guidance calls for municipalities to reduce numbers of voters who congregate indoors in polling locations at the same time. Gray said she was puzzled why Health Director Julie Federman agreed to the plan. "I don't know why any local public health official would go against the CDC," Gray said.
Earlier, Town Manager Paul Bockelman had said "our health director is fully supportive of this."
Although Town Clerk Shavena Martin said that her contact at the Secretary of State's Office was supportive of the consolidation, there was no mention of any consultation with state public health officials or epidemiologists. She said the state has concerns about sites where multiple precincts vote together, like the Bangs Center, where three precincts voted. Bockelman acknowledged that the state's apparent stand – against combined precinct sites, and yet apparently permitting a much larger merged single site – was confusing.
The Council discussed but did not act on the suggestion of an alternate plan from Schoen, who advocated for keeping as many of the existing sites as could be operated, while adding the high school as a substitute for all sites that can't open due to COVID-19 and social distancing concerns. A motion that she filed is here
Schools Superintendent Michael Morris told the Town Council earlier that gyms at Fort River and Wildwood could be used for voting and then be sanitized, and that no pupils would be in the schools Sept. 1. However, Town Councilor Mandi Jo Hanneke claimed that Morris could declare the schools off limits for voting at any time, and that the Amherst School Committee might object to voting taking place in the school buildings.
Morris said he would be most concerned about voting at Crocker Farm due to the interior location of the gym, and that the school would need to close for a few days to be sanitized if voting took place there.
The Amherst Regional Public School calendar shows all schools closed to students for the November 3 Presidential election. The School Committee is expected to vote on Tuesday August 4 on a phase-in reopening model, starting with significantly reduced numbers of children in the buildings.
On Monday, the first vote on the single-site polling place plan failed when Griesemer briefly sided with those in opposition to it. "I am feeling very, very torn by all of this," she said.
However, immediately after that vote, the Town Clerk, Shavena Martin, informed the Town Council that she'd given them incorrect information earlier in the evening about the deadlines for filing a polling site change and site change report with the Secretary of State's office. While Martin tried to locate the relevant language, Hanneke called for reconsideration, saying that new information was provided and a revote was permitted. The measure then passed on the revote.
Martin said she was unsure whether a state deadline for changing polling places, of 20 days prior to an election, represented calendar days or business days, although the Massachusetts General Laws Chapter 54 Section 24 has no language modifying the word "days" or indicating that only business days qualified. (State law indicates that a polling site change report is supposed to be filed three days before the site change itself.)
Pam, who was researching the relevant laws during the meeting, said she found a recent COVID-19-related amendment which allows polling site changes within 15 days of an election.
Nonetheless, the Town Councilors seeking to consolidate polling places were insistent that the meaning of the word "day" was unknown and that it is likely that Amherst has run out of time to make a polling place change.
"We don't know what the definition of 'day' is," Schreiber said.
Last month, Governor Charlie Baker signed a law that extended the option to vote by mail to all Massachusetts voters for both the September 1 state primary and the November 3 general election. The Secretary of State's Office was ordered to mail applications for mail-in ballots to each of Massachusetts' 4.5 million registered voters. Further information is here.
Martin said that her office has received 3,804 such applications. "People are thinking about their right to vote by mail," she said. The Secretary of State's Office has said there will be early in-person voting held statewide August 22-28, including on Sat., August 22 and Sun., August 23.
In-person voting for the November 3 State Election, according to the State office, will take place over 15 days, with 14 days of early voting being held October 17-30. All cities and towns will be required to offer early voting on Saturday, October 17, Sunday, October 18, Saturday, October 24 and Sunday, October 25.
Early voting schedules and locations will be posted at www.MassEarlyVote.com at least one week before early voting begins.
Martin said last night that 15,096 people voted in the 2016 Presidential election, and 4,668 in the state primary that year.
Schoen said that even if all who seek mail-in ballots this year actually vote by mail, several thousands could turn up at the high school. Meanwhile those without personal transportation, or who are unable to commit to waiting in lines might simply give up. "A real concern is that we suppress the vote and distort it," she said.
Resident Lydia Irons said that she has lived in apartment buildings where mail sorting sometimes meant she did not get her mail on time, and that as the mother of small children, election related papers are easily misplaced. "Please do not shut down my polling place, because I won't be able to vote, and that will be on all of you," she said.
Town Manager Paul Bockelman said the Town would provide tents in which voters could wait, with benches to sit on.
Debate later in the meeting centered around whether the Town Council could truly assert that the change would not have a disparate adverse impact on access to the polls, based on race, national origin, disability, income or age. When language to that effect was read aloud by Ryan, asserting no adverse impact, Schoen said it was incorrect.
The League of Women Voters of Amherst had urged the Town Council in a statement yesterday to postpone voting on polling site changes until the potential for adverse impacts could be analyzed further, and additional health information and public input obtained. The League noted that recent COVID-19 outbreaks in Massachusetts have been linked to large gatherings. The League's statement is here.
Amherst currently has 17.092 registered voters, Martin said.
The voter registration deadline for all elections in 2020 will be 10 days before any election.
A recording of the meeting can be found here. The discussion on consolidation of polling places begins at 1 hour 39 minutes.