CDBG Advisory Committee Will Hold Public Hearing On September 17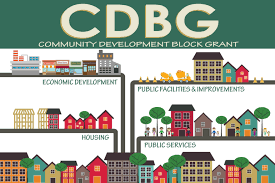 Source: amherstma.gov
The Community Development Block Grant (CDBG) Advisory Committee will hold a public hearing and public meeting on September 17, 2020, 7 p.m. to receive comments and suggestions from local residents regarding:
Review ongoing activities from 2018 and 2019 grants —

ADA self evaluation and transition plan
East Hadley Road multi-use path
Pre-development funding for Valley CDC
Amherst Survival Center Food Pantry
Family Outreach of Amherst—Housing Stabilization
The Literacy Project—Adult Education
Center for New Americans—English classes
Big Brothers Big Sisters—Youth Mentoring
Community priorities for the 2021 application process for:

Social services
Non-social services such as housing and public infrastructure
Target areas neighborhoods where non-social services can take place.
The Agenda for the public meeting that will follow the public hearing is as follows:
Announcements
Discuss and review comments from public hearing
Discuss schedule and process for 2021 grant application
Discuss possible re-allocation of 2020 funds re COVID
Update on CDBG CARES Act funding
Public Comment
Other items not anticipated within 48 hours
The Public Hearing will be conducted virtually at https://amherstma.zoom.us/j/92555623638 and will accommodate public comment to the extent practical. To join the meeting via telephone: Call (312) 626-6799 or (646) 876-9923 and enter Webinar ID when prompted: 925 5562 3638. A hyperlink to the hearing will be posted on the Town's online calendar as well.
The Massachusetts Department of Housing and Community Development (DHCD) has designated the Town of Amherst a Mini-Entitlement Community that is eligible to apply for Community Development Block Grant (CDBG) funds. CDBG funds support housing, community development projects, and social service activities benefiting low-and moderate-income citizens.