Free COVID Testing Available In Holyoke For All Massachusetts Residents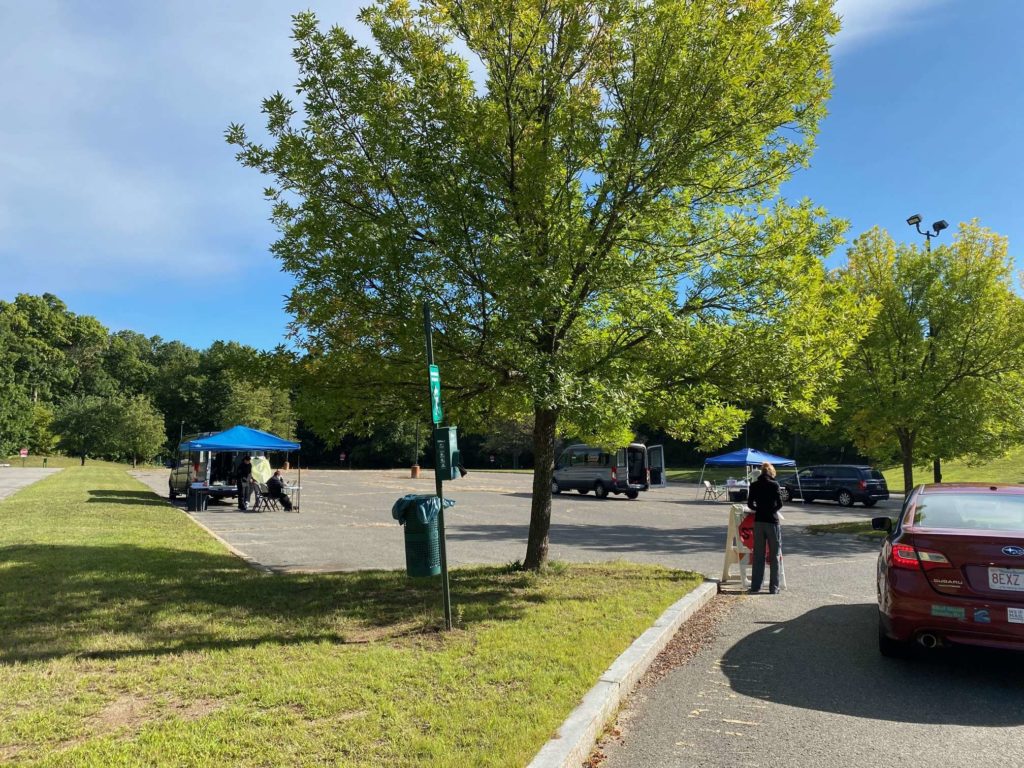 This past weekend my husband and I availed of the free COVID testing being offered by the state at Holyoke Community College. It was a half hour drive from our home in North Amherst and, once there, the entire process took less than 10 minutes.
They have allocated a large parking lot for testing yet there were only two other cars there at 9:30am on a Saturday. With two testing stations, there was no wait. You don't need to have any symptoms or a referral from a provider.
First, you are handed a piece of paper to fill out your contact details — they did not ask to see ID — and then you are invited to drive up to where the EMTs have set up a table and pop-up shelter. The gowned and masked EMT administers the nasal swab and you are on your way.
Test results were received by text message 48 hours later.
This service has been extended through October and there are many days/times on offer to suit most schedules:
Holyoke Community College, 303 Homestead Ave
Mon, Wed, Fri, Sat: 7am – 11am
Tues, Thurs: 2pm – 7pm
Holyoke Veterans Benefits Dept., Parking lot across from 310 Appleton St
Mon, Wed, Fri: 2pm – 6pm

The full list of towns in MA that have free COVID testing can be seen here.