Photo Of the Week: Building On Amherst's Best Blocks. A Photo Essay by Janet Keller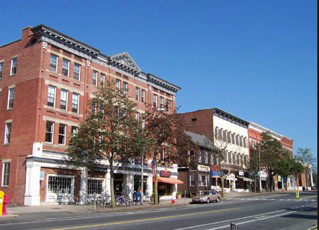 Our feature, Photo of the Week, presents each week, a new picture by a local photographer. We invite local photographers to share their photographs here. Please include a description/caption and an indication of who is to be credited.
This week we are offering a photo essay by Janet Keller. This essay is especially timely as next week residents will participate in the Town's fourth and final forum on Smart Growth (40 R) Zoning which is oriented largely toward downtown development. All of the photos in this essay are in the public domain and were assembled by Keller. The text was composed by Keller.



BUILDING ON AMHERST"S BEST BLOCKS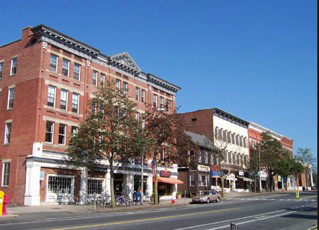 New and renovated buildings in Amherst's downtown should take their cues from the best streetscapes in downtown Amherst like the Hastings Block and Cook Block. Key features make them an attraction for customers, visitors, residents, and other businesses.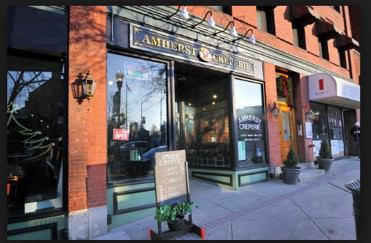 The blocks are easy to read with clear entrances and windows that showcase what's inside and invite you in.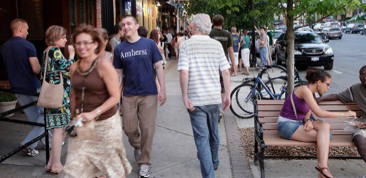 Similar, not identical forms in a line create shelter for passersby. Two to four story heights provide human scale. Wide sidewalks and benches offer places to linger with a slice of pizza or an ice cream cone.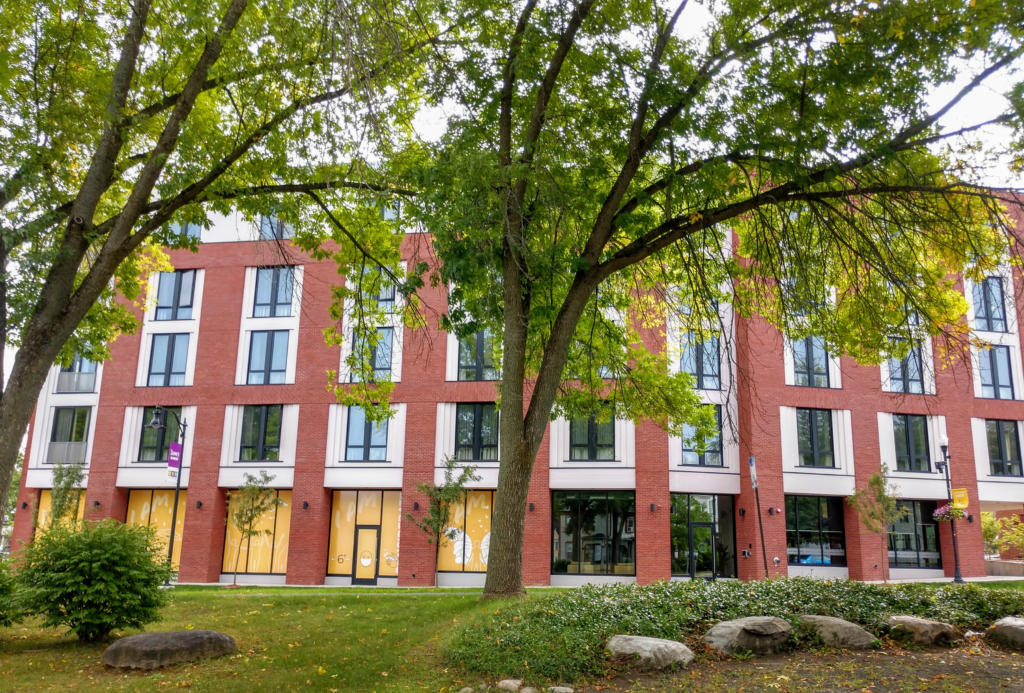 Compared with these classic blocks 1 East Pleasant Street and the Bank of America Building are far less inviting. 1 East Pleasant Street covers most of the site. That leaves little sidewalk space for walking or pushing carriages or using wheelchairs. There's no room at all for benches or tables. Designers tried to compensate by recessing the first floor below the apartments. Instead, the masonry looms over first floor retail spaces and people passing by on the sidewalk. Little wonder that the retail spaces are still empty two years after the building opened.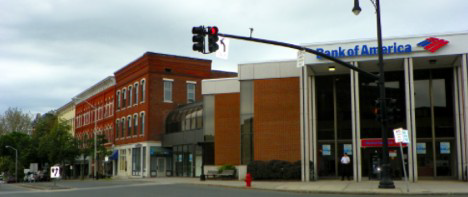 The jumble of materials with tall blocks of brick and glass, tacked on solarium, odd angles, and harsh corporate signage of the Bank of America Building all disrupt and detract from the rhythm of Hastings Block.
The building makes an incongruous and discomforting corner piece for this major intersection that deserves to be anchored by a building that is far better integrated into its outstanding architectural and historical context.
---
Janet Keller, a resident of District 1, served as Chief of Planning and Policy in the Rhode Island Department of Environmental Management and as Deputy Director of the Rhode Island Energy Office.