Amherst School Superintendent's Memo On The Reopening Of Schools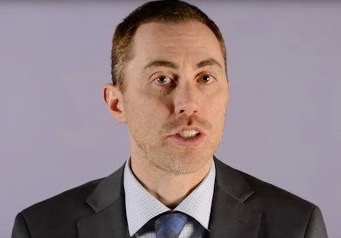 Soure: aprs.org
School Superintendent Michael Morris announced today (10/13) in a memo emailed to that ARPS community, that the Amherst Public Schools would commence with its Phase I re-opening plan on Thursday October 15. The complete memo is posted below.
Dear ARPS Community:
Thank you for your patience and understanding as the district delayed the in-person return to school buildings a few weeks ago. The good news is that the uptick in new COVID cases that caused the delay of the planned Phase 1 in-person schooling has significantly subsided in the past week. The current metrics (see below) are below the thresholds set in the Memorandum of Agreement recently ratified by the Amherst-Pelham Education Association and the Regional School Committee, which means students and staff can return to school buildings. Therefore, the district will be welcoming Phase 1 students whose families opted for in-person schooling this Thursday, October 15, as planned.
I would like to thank the Phase 1 educators and staff who had prepared for the in-person return on October 1, only to then pivot back to remote teaching for the past two weeks. The flexibility of our staff is remarkable, and I encourage others to show their appreciation and gratitude to our outstanding educators who are doing phenomenal work in a challenging context.
It is worth noting that, according to the local Health Department, the recent cluster associated with UMass did not show evidence of spread to the larger communities of Amherst, Pelham, Leverett, and Shutesbury. The Amherst Health Department noted that there have been only four (4) new cases, total, in the general (non-UMass) population in the six weeks since September 1. The cluster did, however, affect the designation of the Town of Amherst on the state's "Community Level Data Map," and, given that it relies on a two-week data set, it may continue to affect the designation this week. However, the state map was not part of the metrics agreed to in regards to the opening of school buildings; is not recommended to be used in the consideration of whether students should return to school without three separate consecutive reports; and, thus, will not impact this decision.
As in-person schooling begins, the district will review data every Friday and include the metrics in the weekly Friday Newsletter so that any changes that may occur to in-person schooling based on updated local COVID data will be announced before each weekend.
A few reminders about the start of in-person learning:
Linked below is a video that covers important safety measures that will help families prepare their students who are returning to in-person learning this Thursday, October 15. It is available in both English and Spanish.
Bus routes for the morning and afternoon rides have been posted here. These routes will be the same for phases 1 and 2, so there will be significantly fewer students (typically around 10) on each bus in Phase 1.
Please be on the lookout for information about parent/guardian pick-up and drop-off from each school principal since traffic flow may be different than in the past. Please note that the adjusted in-person schedule at the secondary level is from 9:00 a.m.-2:20 p.m., at preschool is 8:30 a.m. to 11:30 a.m., and the elementary level is 9:45 a.m. -3:10 p.m.
A daily health and safety self-check message will be sent via email and text to families of students who are in-school as a reminder to confirm daily that their child meets the criteria to attend school safely. The message has been translated into multiple languages and will be shared that way with families as well.
All instructional spaces being used in Phase 1 have been tested for ventilation/air flow and all achieved over four (4) air changes per hour at a minimum. Five rooms at Amherst Regional High School initially tested lower than that level, but with HVAC work that has been completed by our talented facilities staff, four of the rooms are now above that level, and the final room will not be used in the current phase.
Each school will have a Certified Nursing Assistant on site, in addition to the Registered Nurse, to assist with any safety and health concerns or situations that arise and to support an additional isolation room that will be used if anyone in the school has COVID symptoms.
Students will be expected to wear a face covering each day. Extra face coverings will be available in each school. Staff will have access to Personal Protective Equipment; for staff who work in close contact with individual students, PPE will include KN95 masks that filter over 98% filter efficiency as confirmed by the CDC.
A survey designed to solicit feedback from families, staff, and secondary school students will be released in the next week. The link will be shared once the survey is finalized and translated.
Sincerely,
Dr. Michael Morris, Superintendent of Schools
Metrics:
New York Times Reported Data as of the morning of 10/13:
Hampshire County: 2.8 average new daily cases in past week (19.6 per week) per 100,000 people (80% weight)
Hampden County: 8.7 average new daily cases in past week per (60.9 per week) 100,000 people (10% weight)
Franklin County: 1.4 average new daily cases in past week per (9.8 per week) 100,000 people (10% weight)
When combined according to the formula set in the Memorandum of Agreement ratified by the School Committee and the Amherst Pelham Education Association, the composite rate is 22.75 new cases in the past week per 100,000 people.
Estimada Comunidad de ARPS:
Gracias por su paciencia y comprensión cuando el distrito retrasó el regreso en persona a los edificios escolares hace unas semanas. La buena noticia es que el aumento de nuevos casos de COVID que causaron el retraso de la prevista fase 1 de la escolarización en persona ha disminuido significativamente en la última semana. Las mediciones actuales (véase más abajo) están por debajo de los umbrales establecidos en el Memorando de Acuerdo recientemente ratificado por la Asociación de Educación de Amherst-Pelham y el Comité Escolar Regional, lo que significa que los estudiantes y el personal pueden volver a los edificios escolares. Por lo tanto, el distrito acogerá a los estudiantes de la fase 1 cuyas familias optaron por la escolarización presencial este jueves, 15 de octubre, según lo previsto.
Me gustaría agradecer a los educadores y personal de la fase 1 que se prepararon para el regreso en persona el 1 de octubre, sólo para luego volver a la enseñanza a distancia durante las últimas dos semanas. La flexibilidad de nuestro personal es extraordinaria y exhorto a otros a mostrar su aprecio y gratitud a nuestros destacados educadores que están haciendo un trabajo fenomenal en un contexto desafiante.
Cuando comience la escolarización presencial, el distrito revisará los datos cada viernes e incluirá las métricas en el boletín semanal del viernes para que cualquier cambio que pueda ocurrir en la escolarización presencial basado en los datos locales actualizados de COVID sea anunciado antes de cada fin de semana.
Algunos recordatorios sobre el comienzo de la enseñanza en persona:
A continuación se encuentra un video que cubre importantes medidas de seguridad que ayudarán a las familias a preparar a sus estudiantes que regresan al aprendizaje en persona este jueves, 15 de octubre. Está disponible en inglés y en español.
Las rutas de los autobuses para los recorridos de la mañana y de la tarde han sido publicadas aquí.
Estas rutas serán las mismas para las fases 1 y 2, por lo que habrá significativamente menos estudiantes (normalmente alrededor de 10) en cada autobús de la fase 1.
Por favor, estén atentos a la información sobre la recogida y la salida de los padres/tutores del Director de cada escuela, ya que el flujo de tráfico puede ser diferente que en el pasado. Tengan en cuenta que el horario ajustado en persona en el nivel intermedia y superior es de 9:00 a.m. a 2:20 p.m., en el preescolar es de 8:30 a.m. a 11:30 a.m., y en el nivel elemental es de 9:45 a.m. a 3:10 p.m.
Se enviará un mensaje diario de Autoevaluación de Salud y Seguridad por correo electrónico y texto a las familias de los estudiantes que están en la escuela como recordatorio para confirmar diariamente que su hijo(a) cumple con los criterios para asistir a la escuela con seguridad. El mensaje ha sido traducido a varios idiomas y será compartido de esa manera con las familias también.
Todos los espacios de instrucción que se están utilizando en la Fase 1 han sido probados en cuanto a ventilación/flujo de aire y todos lograron más de cuatro (4) cambios de aire por hora como mínimo. Cinco salas de la Escuela Superior Regional de Amherst se probaron inicialmente por debajo de ese nivel, pero con el trabajo de HVAC que ha sido completado por nuestro talentoso personal de instalaciones, cuatro de las salas están ahora por encima de ese nivel, y la sala final no se utilizará en la fase actual.
Cada escuela tendrá un Asistente de Enfermería Certificado en el edificio, además de la Enfermera Registrada, para ayudar con cualquier preocupación o situación de seguridad y salud que surja y para apoyar una sala de aislamiento adicional que se utilizará si alguien en la escuela tiene síntomas de COVID.
Se espera que los estudiantes usen un protector facial cada día. En cada escuela habrá coberturas adicionales para la cara. El personal tendrá acceso a equipos de protección personal; para el personal que trabaje en estrecho contacto con los estudiantes, el Equipo de Protección Personal (EPP) incluirá máscaras KN95 que filtran más del 98% de la eficiencia del filtro, según lo confirmado por el CDC.
Una encuesta diseñada para solicitar la opinión de las familias, el personal y los estudiantes de secundaria se dará a conocer en la próxima semana. El enlace será compartido una vez que la encuesta sea finalizada y traducida.
Sinceramente,
Dr. Michael Morris, Superintendente de Escuelas
Métricas:
El New York Times reportó datos de la mañana del 13/10:
Condado de Hampshire: 2.8 casos diarios promedio en la última semana por cada 100,000 personas (80% de peso)
Condado de Hampden: 8.7 nuevos casos diarios promedio en la última semana por cada 100,000 personas (10% de peso)
Condado de Franklin: 1.4 casos nuevos diarios promedio en la última semana por cada 100,000 personas (10% de peso)
Cuando se combina según la fórmula establecida en el Memorando de Acuerdo ratificado por el Comité Escolar y la Asociación de Educación de Amherst Pelham, la tasa compuesta es de 22.75 nuevos casos en la última semana por cada 100,000 personas.
---
Este é um documento importante para a escola do seu/sua filho(a). Se você quiser assistência para ler ou traduzir este documento em qualquer outra língua que o inglês, por favor, sinta-se livre para contactar Yahdira Torres no email TorresY@arps.org ou no telefone (413)362-1825.
这是您孩子所在学校的重要文件。 如果您希望以英语以外的任何语言阅读或翻译本文档,这是您孩子学校的重要文件。 如果您想用英语以外的其他语言阅读或翻译本文档,请随时通过TorresY@arps.org或(413)362-1825与我联系。
이것은 자녀의 학교에서 온 중요한 문서 입니다. 여러분이 영어 이외의 다른 언어로 된 이 문서를 읽거나 번역에 도움을 원하는 경우라면, Yahdira Torres에게 TorresY@arps.org 또는 (413) 362-1825 로 문의 하십시오.
これはお子様の学校からの大切な文書です。 この文書を英語以外の言語で読んだり翻訳したりする際に支援が必要な場合は、Yahdira Torres(TorresY@arps.orgまたは(413)362-1825)までお気軽にお問い合わせください。
Đây là tài liệu quan trọng từ trường học của con bạn. Nếu bạn muốn được trợ giúp đọc hoặc dịch tài liệu này bằng bất kỳ ngôn ngữ nào khác ngoài tiếng Anh, vui lòng liên hệ với Yahdira Torres tại TorresY@arps.org hoặc (413) 362-1825.
هذه تكون وثيقة مهمة لمدرسة ابنك .اذا كنت تحتاج مساعدة في قراءة او ترجمة هذه الوثيقة الي أي لغة أخري غير الانجليزية ،من فضلك
او TorresY@arps.org تواصل مع جديرة علي البريد الالكتروني عن طريق رقم الهاتف 4133621825
Iyi ni inyandiko y'ingenzi ivuye ku ishuri ry'umwana wawe. Niba ushaka ubufasha mu gusoma cyangwa gusemura iyi nyandiko mu rundi rurimi urwo arirwo rwose rutari Icyongereza, nyamuneka ntuzuyaze kuvugisha Yahdira Torres kuri TorresY@arps.org cyangwa (413) 362-1825.
እዚ ካብ ቤት ትምህርቲ ውላድኩም ዝተለኣኸ ኣገዳሲ ሰነድ እዩ። እቲ ሰነድ ኣብ ምንባብ ወይ ካብ እንግልዝኛ ወፃኢ ናብ ዝኾነ ቋንቋ ኣብ ምትርጓም ሓገዝ ትደልዩ እንተኾይንኩም ብኽብረትኩም ን Yahdira Torres ብ TorresY@arps.org ወይ (413) 362-1825 ንምርካብ ኣይትሰከፉ።
آپ ﮐﮯ ﺑﭼﮯ ﮐﮯ اﺳﮑول ﮐﯽ طرف ﺳﮯ ﯾہ اﯾﮏ اﮨم دﺳﺗﺎوﯾز ﮨﮯ۔ اﮔر آپ ﮐو اﻧﮕرﯾزی زﺑﺎن ﮐﮯ ﻋﻼوه ﮐﺳﯽ دﯾﮕر زﺑﺎن ﻣﯾں ﺑﮭﯽ اس دﺳﺗﺎوﯾز ﮐو ﭘڑھﻧﮯ ﯾﺎ ﺗرﺟﻣہ ﮐرﻧﮯ ﻣﯾں ﻣدد درﮐﺎر ﮨو ﺗو ﺑراه ﮐرم TorresY@arps.org ﯾﺎ(413) 362-1825 ﭘر ﯾﺎﮨدﯾرا ﭨورس ﮐﮯ ﺳﺎﺗﮭ راﺑطہ ﮐرﻧﮯ ﺳﮯ ﻧہ ﮨﭼﮑﭼﺎﺋﯾں۔