Amherst Regional Schools To Close Again On Monday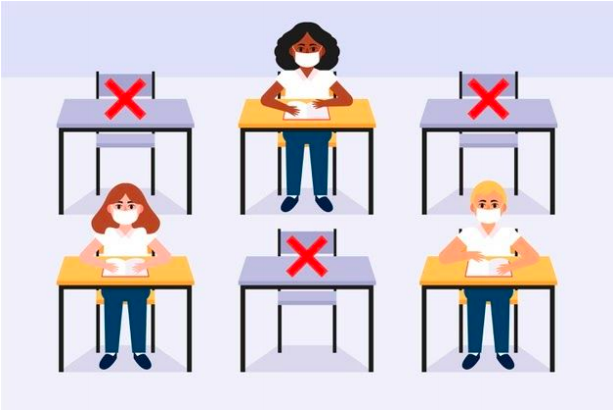 Regional COVID-19 Case Rate Exceeds Agreed Upon Limit
Amherst Regional Schools Superintendent Michael Morris announced late Tuesday afternoon that the district's school buildings, which opened for students in priority groups on October 17, will close again on October 26 for at least two weeks, as COVID-19 case numbers have risen over accepted limits.
The move is expected to come as a disappointment to many of the approximately 300 students who returned to buildings last week, including those in preschool through grade 1, English language learners, homeless children, and those in special education programs. The return was hailed as a success by staff and families, who said the district's students were working hard to uphold new regulations.
The formula used to determine whether school can be in session combines data from Hampshire, Franklin and Hampden counties, but weighs Hampshire more heavily and sets a limit of 28 cases per 100,000 people. The COVID-19 case metrics on October 20 showed 29.2 positive cases per 100,000 people, down slightly from 30.3 on Monday.
"To be clear, there has not been a significant uptick in cases in Amherst, Leverett, Pelham, or Shutesbury, nor have we seen UMass cases affect our numbers much locally. However, there has been a significant enough increase in cases in Hampden and Hampshire counties, outside our four towns, that it has pushed the metric over the 28 new cases per week level," Morris wrote.
The Town of Amherst's COVID-19 website showed 20 "active" COVID-19 cases on Tuesday, and a total of 269 since the pandemic began. There have been 152 cases in the UMass-Amherst community since Aug. 5, most of those among off-campus students.
The COVID-19 metrics for the district were agreed upon by the Regional School Committee, and the Amherst-Pelham Education Association.
At a Regional School Committee meeting on October 20, Morris said the district's enrollment has fallen from 2,511 students last year, to 2,400 this year, and expressed concerns about the impact on district funding. Morris noted "acute" concerns about the fate of Pelham Elementary School, which now has just 105 children, including 37 from other towns who attend via school choice programs. This is the lowest number of choice students in several years.
"I just have a lot of not-so-great news to share tonight," Morris said.
School Committee members commented that the individual decisions that families make, including to home school their children or send them to private schools which are operating in-person, have an impact on public school systems. 
"If you have means right now, you can buy in-person learning, and we're not offering it," said member Peter Demling.
Morris said that "Phase 1" in-person school will continue for the rest of this week, to promote consistency and provide time to staff, families, and students to transition back to remote learning. The plan is for Phase 1 to resume on Monday, November 9, if the health metrics are met at that time. The new dates for Phases 2 and 3, in which other grades woud be added,
are still being finalized.