Families Urged To Take Free Meals For Kids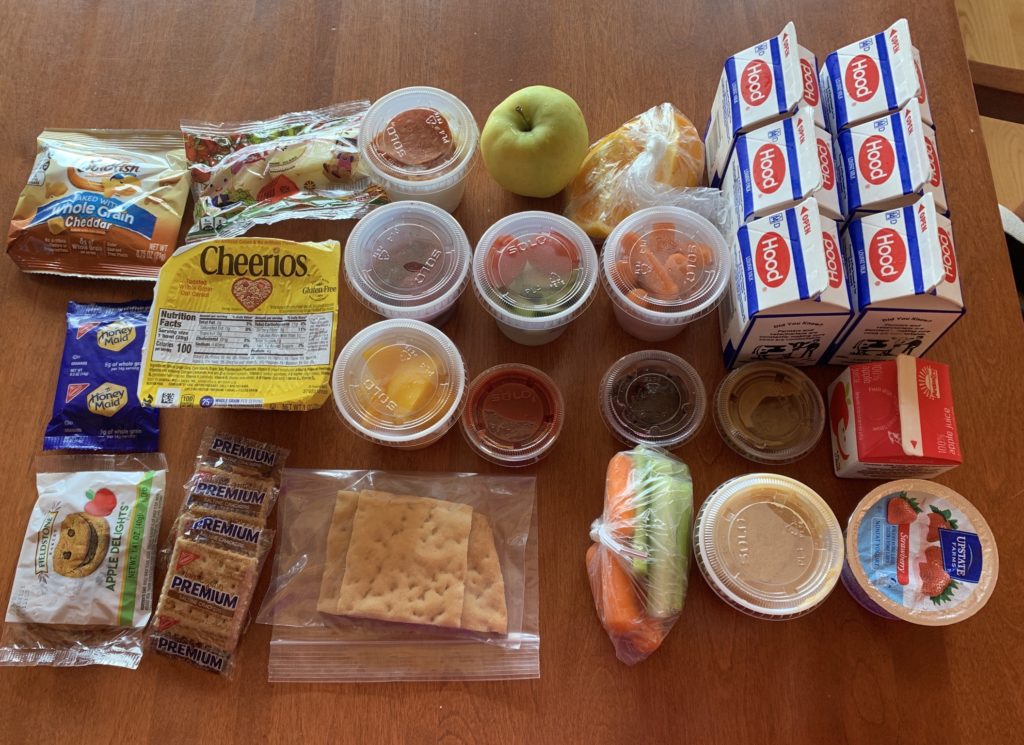 "Taking free meals is an act of community service," according to Julia Burdick, Amherst Regional Public Schools (ARPS) School Nutrition Assistant Director. The ARPS free meals program is funded by the U.S. Department of Agriculture (USDA); the school district gets reimbursed for every free meal it distributes.
The school nutrition team distributes bagged breakfasts and lunches at 12 sites throughout Amherst, three days a week, between 11:15 and 12:25, with specific times at each site. In addition, they deliver breakfast and lunch to classrooms for students who are attending in-person school. Right now they are serving about 400 breakfasts and 450 lunches per day.
ARPS has elected to make distribution sites "open sites," meaning that anyone can come and receive meals, even people who are not in the ARPS district. The USDA does not require districts to track who takes the meals, or require any identification or proof of residency. Children don't have to be present to claim the meals. Some districts ask people to sign up ahead of time, so they know how many meals to produce. ARPS has elected to omit that step to reduce the barriers to people receiving the meals; people can collect a free meal without having to worry about pre-registering.
The meals are bagged individually (one breakfast or lunch per bag) and are easy to assemble if the team runs out of meals, according to Burdick. Burdick and her team make a few more than they think they'll need for each site. They have not run out and have had extras on occasion; those meals are donated to the Amherst Survival Center or staff are encouraged to bring them home. The district does not get reimbursed by the USDA for extra meals that were prepared.
"Everyone who takes free meals makes it better for everyone else," Burdick says, "because it means more money going into our programs [and] initiatives like more fresh fruits and vegetables, more scratch cooking, and exploring more vegetarian options."
Burdick encourages anyone with kids 18 and under to take the free meals. "It could be that your kid really likes the turkey sandwich or they want to eat what their friends are eating. It could be that you're working from home while your middle schooler is doing remote school, and your kindergartener is at in-person school, and you don't have time to throw together a peanut butter and jelly sandwich or put mac and cheese on the stove. It helps you, it helps us, it helps everyone."
Visit amherstfood.com for more info, including weekly menus and delivery sites and times.