Photo Of The Week: Views From The Count Every Vote Action In Amherst By Shel Horowitz and Toon Fuderich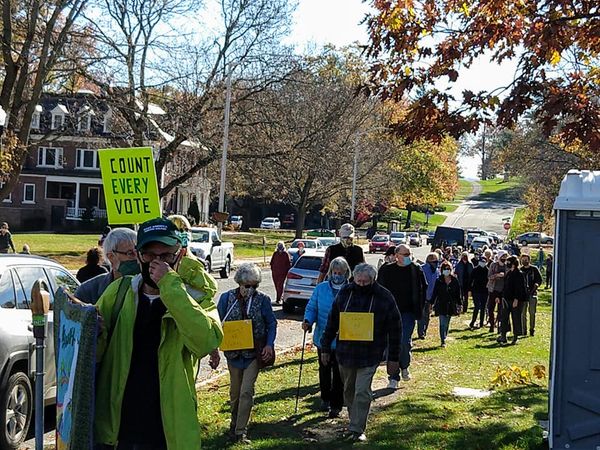 Our feature, Photo of the Week, presents each week, a new picture by a local photographer. We invite local photographers to share their photographs here. Please include a description/caption and an indication of who is to be credited.

About 150 people marched around the Amherst Common on Thursday November 5, to demand that every vote be counted, in response to President Trump's call to stop the ballot counts in Michigan, Georgia, and and Pennsylvania.