Amherst Regional Public Schools Look Toward Extended Closure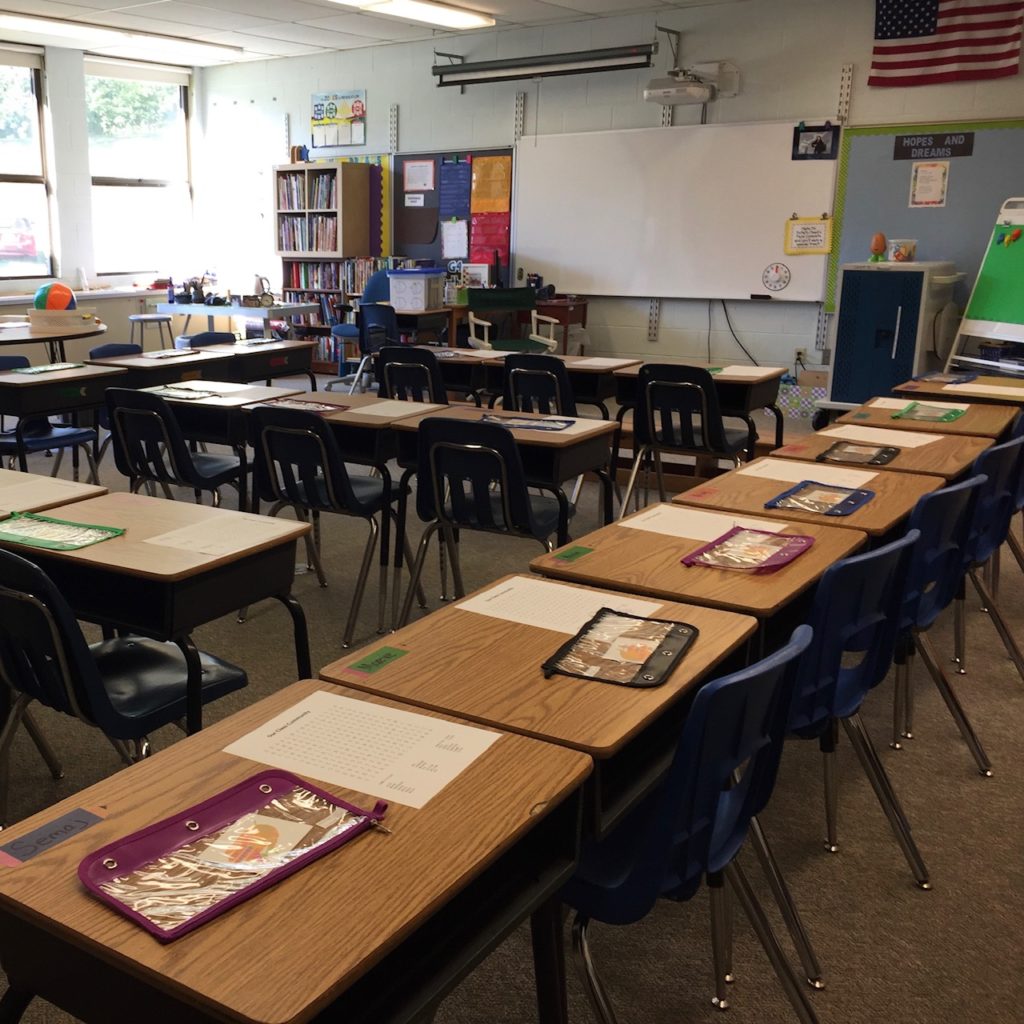 105 District Families Sign Letter Urging Teachers' Union to Renegotiate
The Amherst Regional Public Schools, which had tentatively planned to reopen for students in priority groups next Monday, Nov. 9, will remain fully remote for the near future. The regional COVID-19 metrics used by the district show COVID-19 case numbers that are more than double the agreed limit of 28 cases per 100,000 people over seven days. As of late Friday, that figure stood at 67.2 cases per 100,000.
"As a result … we cannot yet return to in-person learning. Given the current trends … it is likely that the distinct will be facing an extended closure of in-person learning for all phases," stated Schools Superintendent Michael Morris in a weekly email update. 
Meanwhile, concerns were cited at a November 4 Regional School Committee (RSC) meeting about high remote-learning absentee rates among Latino students, although no specific numbers were provided.
"It's not our belief that it's about devices or Internet access at this point," Morris said, adding that it is the District's responsibility to find solutions to the problem, including ways to better engage students. The District is compiling further data on remote absenteeism and disproportionate rates for Latino children, according to Morris and RSC Chairwoman Allison McDonald. The RSC anticipates a full presentation and discussion of plans to address the concern an upcoming meeting, potentially on November 17, McDonald said.
The Town of Amherst had  37 "active" COVID-19 cases as of November 5, for a total of 312 since the pandemic began. Cases among off-campus students at UMass-Amherst have played a substantial role in the Town's numbers in recent months, and the disease's spread among college students continues to be a concern. The UMass-Amherst COVID-19 Dashboard shows 13 new positive tests on November 4, including 12 among off-campus students and one on-campus student. There were 16 cases in the UMass-Amherst community reported from November 1 to 3, with a total of 208 cases since August 5.  Amherst is designated as "green," or lower-risk in the state Department of Public Health's (DPH) weekly color-coded COVID-19 risk assessment. The DOH reporting tool underwent major structural changes this week, substantially reducing the number of towns considered high-risk. 
About 300 Amherst Regional Public Schools (ARPS) students in the "Phase 1" return group, which includes preschool through grades 1, English language learners, the homeless, and those in special education programs returned to school buildings between October 15 and 23. However, while the school buildings were open, the regional COVID-19 case numbers increased, exceeding the Amherst threshold and prompting an automatic two-week closure. The COVID-19 numbers have since risen even further.
The school committee hopes to renegotiate the closure threshold, in a Memorandum of Agreement signed by the RSC and the Amherst Pelham Education Association (APEA.) However, the APEA has declined to renegotiate the agreement, and has said that concerns should be resolved by a Joint Labor Management Safety Committee.
"The metrics were arrived at mutually, by the School Committee and APEA. We all wanted to minimize the risk associated with putting people indoors together. We then agreed to keep the community safe by setting a closure metric that was low. The … number also reflects our interest in maintaining health and safety in a school setting where mask wearing and ventilation systems are imperfect at removing COVID from aerosolized particles," the union wrote in a statement on October. 31.
A meeting of the Joint Labor Management Safety Committee originally set for Friday was cancelled.
At an RSC meeting on November 4, 105 district families submitted a letter stating they contacted the APEA and urged it to participate in new negotiations.
"We believe that as the scientific understanding of COVID-19 evolves, both the APEA and the school committee need to be poised to move quickly and collaboratively … the community is crying out for your participation, please hear our call," wrote Allecia Reid, Bennett Hazlip, Charlie Lonergan, Christiane Healey, Jessica Barr and others. The group includes several parents who have repeatedly called on the district to offer in-person school this fall. Parents have suggested that decisions about closing schools should be made in consultation with pediatricians, social workers, and the town's health director, among others.
Meanwhile, the state Department of Elementary and Secondary Education issued new guidance on Friday calling on school districts to prioritize in-person learning. "With numerous examples of schools reopening from around the world, across the country, and recent first-hand experience here in Massachusetts, it is increasingly clear that schools are not sources of significant COVID transmission, so long as proper health and safety protocols are followed," the document states.
The state health department's changes to the weekly town-by-town risk assessment were tied by officials to the goal of keeping students in school.
At the November 4 RSC meeting, Morris and Obed Narcisse, an intern from Amherst College, released findings from a recent ARPS Distance Learning Survey. Those who responded included 1,083 families, 328 staff members, and 254 students in grades 7 through 12.
The survey showed that students, staff and families generally find that online learning has improved from last spring. However, significant concerns were raised about student engagement, well-being and connection to peers and staff, along with concerns about time spent on computer screens, and amounts of direct instruction.
The survey found that students spend an average of 6.1 hours per day engaged in remote learning including homework, with 4.3 hours of that time on live video calls. Almost 99% of students reported having devices for remote learning, and nearly 94% said they had reliable Internet access. About 62% of students in grades 7 through 12 said they can independently complete most activities and assignments.
At the next RSC meeting on November 10, high school graduation requirements will be discussed. The Amherst Regional High School administration is recommending that 84 total credits be required for the Class of 2021, because the change in schedules tied to remote learning gave students fewer opportunities to earn 88 credits. The agenda for the November 10 meeting is here.