Opinion: Local and Green, Curbing Climate Disaster by Modeling Indigenous Values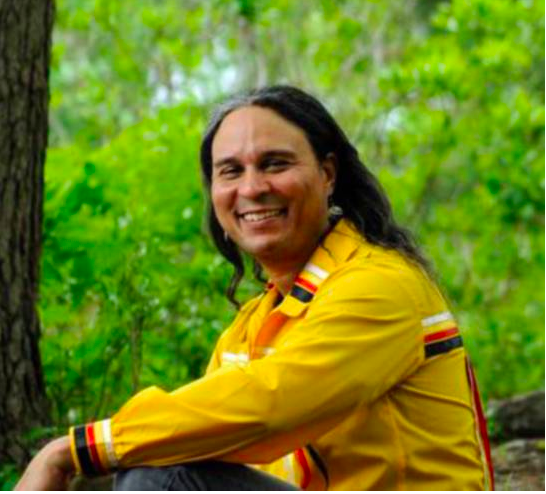 Editor's note: This column appeared previously in The Amherst Bulletin
"We humbly acknowledge that we stand on historic Nonotuck and current Nipmuck land, acknowledging also our neighboring indigenous nations, the Nipmuck and Wampanoag to the east, the Mohegan and Pequot to the south, the Mohegan to the west and the Abenaki to the north."
This is a Statement of the Indigenous Heritage of the Land provided at the opening of each of the Amherst climate task groups over the last three months. Such land acknowledgements are becoming common now, throughout Canada and the U.S., on college campuses and generally as a movement in support of Indigenous heritage and rights.
Land acknowledgements are a simple, powerful way to show respect to the original inhabitants of the land where one stands. The Massachusetts Center for Native American Awareness (MCNAA) believes that this is "a meaningful step toward honoring the truth, making the invisible visible, and correcting the American stories that erase indigenous people's tribal history and culture. Land Acknowledgements demonstrate a commitment to counter the Doctrine of Discovery and to undo the ongoing legacy of settler colonialism."
In addition to the land acknowledgement, action can be taken to heal past harms.
When looking at potential actions to curb climate change, we can honor not just the land on which we are standing, but the many indigenous practices and values founded on respect for the earth and all living things by returning to those practices and values.
On the occasion of Indigenous Peoples Day 2020, a program entitled "400 Years: Truth and Healing for the Next Seven Generations" was produced by Indigenous voices from western Massachusetts and around the state. It reminds us of indigenous values and practices, which, if modeled, would help curb a worst case climate scenario.
Next Seven Generations
The climate crisis and the COVID-19 pandemic have given us a once-in-a-lifetime opportunity to make fundamental changes in the way we live. Unfettered capitalism and its accompanying extractive economy has inflicted serious harm to our natural systems — our air, water, soil and atmospheric balance of greenhouse gas — but not irretrievably.
Returning to Indigenous practices and beliefs could help turn things around. The fact that we have a new president who understands the merits of a regenerative economy will help.
Indigenous peoples' respect for all living things, the interconnected web of life, and protection of future generations all support a basic belief in a regenerative lifestyle and economy.
In "400 Years," David Brule, Nehantic President of the Nolumbeka Project, standing by the Connecticut River in Montague's Unity Park, spoke of local Indigenous peoples' respect for all living things and role as caretakers for future generations. He stated in prayer, "thankfulness to the sun, to the four directions and to the four winds, to all living creatures who are our brothers and sisters, to the woods and rivers, to the hills and plains that are a part of us, to the last seven generations who have guided us and to the next seven generations."
Overhead, a flock of Canadian geese accompanied Brule.
Larry Spotted Crow Mann, Nipmuck (People of the Fresh Water), author, educator, and storyteller, also stressed interconnection.
He interpreted his song, Nipmuck Water Song: "We live for the water. The water lives for us. Water is life. It is our relative.
"The trees, the birds, the water. We are all connected. We are all related. The ancient stories are what reconnect us to the land. We are the land and the land is us."
Sister Clare Carter of the New England Peace Pagoda spoke of the colonial and current philosophy of materialism versus native spirituality.
Everyone has a right to breathe clean air and drink clean water and to have hope for a brighter future. But those rights, once enjoyed by Indigenous communities, have been threatened. The past and present harms done to Indigenous people living in "sacrifice zones" and environmental justice communities need to be repaired.
A healing act would be to embrace a more holistic, renewable, ecologically just energy system, turning away from energy produced by fossil fuels.
Another way in which the past harms could be addressed and climate change curbed is through energy jobs. The original New Deal created pathways for energy to be a public good. Collectively, we can reprioritize how we create, use, and distribute clean, renewable energy in order to power our regenerative economy.
Sustainable Agriculture
"400 Years" stressed a return to sustainable agriculture.
Stephanie Morningstar, Oneida, of the Northeast Farmers of Color Land Trust, urged advancing the use of the land in a sacred manner that honors ancestors by using sustainable farming and native ecosystem restoration.
Leah Penniman of Soul Fire Farms proposed reclaiming Indigenous farming techniques such as creating super-rich compost. Restoring the soil to pre-colonial carbon levels (raising it from 2 percent to 12 percent organic content) would offset carbon in the atmosphere. Other techniques such as no-till farming, permanently raised beds, composting, mulching and cover crops would also sequester carbon.
In addition, Indigenous people of this area historically farmed with polyculture, not the monoculture introduced by white settlers. An example is The Three Sisters — corn, beans and squash — which were grown together. Polyculture methods are more advantageous since they promote food security, self-sufficiency, and economic growth.
The land provides the soil for our food and the ground for our homes, yet the land has been commodified and extracted to serve our economy, rather than being held with the sacred care that it should be given. We need to reshape our society's relationship to the land and our food for us to cultivate a regenerative economy.
Preserving Local Values
Indigenous tribes are by definition "local." Their tribes, homes, programs, and projects are "place-based."
The more locally we get our food, our energy, and our other necessities, the lighter our impact is on the earth.
The producers of "400 Years" urged folks to stay local and small. If you want to reach out to take action, look for a local tribe or group. Groups that would appreciate donations are listed at the end of the film.
I conferred with Jim Peters, Larry Spotted Crow Mann, and David Brule in writing this column.
Darcy DuMont is on the Steering of Climate Action Now, Western MA, a founding member of Western MA Community Choice Energy, a member of the Amherst Energy and Climate Action Committee, and an Amherst Town Councilor representing District 5. Views expressed are hers and not those of the Town Council.