Opinion: Democracy and Fine Distinctions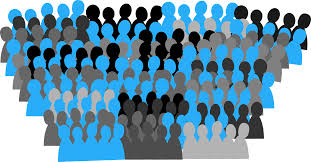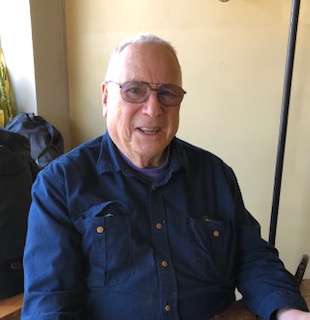 Two weeks ago, in the light of the election of Joe Biden and Kamala Harris, Art Keene wrote a strong and clear opinion piece about the state of democracy, and he has encouraged others to follow suit. At about the same time, I had a discussion with my brilliant granddaughter who is, I would say, on the far left of the far left. And I have been frequently mulling over John Lewis's last gift to us — his statement that democracy is an act, not a state. This commentary is the result of the confluence of those elements.
The gist of Art's piece is to avoid appeasement of the anti-democratic forces at work in the Republican Party. And so I ask myself, what's the difference between compromise and appeasement?
My granddaughter's activism is motivated by her general disgust with the various manifold inequalities in American society, which she places at the doors of both major political parties. She wants vast changes in America's social and economic fabrics but doesn't trust our political institutions' ability to either initiate or accommodate such changes. I suspect that she's right, but what then?
John Lewis, who was the embodiment of all that is best in America, cautioned us that democracy is not something we are but something we do, but I wonder if he is right, or perhaps only half-right? Why do we not see the raucous MAGA crowds as a manifestation of democracy? Why are the gun-toting citizens who entered the Michigan State Legislature not acting democratically?
Let me address the last of these questions first. John Lewis was only half-right; democracy is both an act and a state. Without democratic institutions, democratic acts are ephemeral. I think it is true that democracy must be fought for over and over again, but without democratic institutions we are condemned to a recurring "Groundhog's Day" without any hope that our civil liberties will ever be rooted in our human rights. Let me be specific without elaboration: democratic institutions include equality under the law, active citizen participation in political decision-making, and a strong system of checks and balances. This list can be added to, but not subtracted from.
But it is in the nature of institutions, even democratic ones, to be conservative. Their strength derives from their reliability and their reliability depends upon being impervious to the demands of the moment, however righteous or imperative their adherents believe them to be. This is a difference between democracy and populism, and I think it is one that John Lewis would support. We sometimes get impatient with the slowness with which democratic institutions respond to societal crises, but the MAGA crowds are populist; they are not respectful of institutions. They are seduced by words that appeal to their prejudices; they are animated by hate and distrust. This is true of populism throughout history: when populists have gained power, institutions are the first to go, and only then is "the other," whether racial, religious, or ethnic, attacked. Populism is the enemy of democracy.
So I ask my granddaughter who is impatient with institutions — what would you replace them with? Looking at the great revolutions of the left throughout history we have invariably seen revolutionary ideals fall to authoritarian practices. America has been the exception but the price has been compromise from 1789 until now.
And so I would ask Art Keene to help me understand how appeasement differs from compromise, if it does. In my view, appeasement is when the less powerful appeal to the more powerful — Chamberlain appealing to Hitler. Right, justice, negotiation play no role in appeasement. Compromise, on the other hand, is achieved by negotiation between parties that are putatively equal. It may be argued that Congressional Republicans right now do not recognize these fine distinctions, and I understand the basis for that. However, if it is democracy we want to strengthen, we must acknowledge that disagreement is fundamental to it, and while that means that democracy always carries within it the seeds of its own destruction, it also forces us to recognize that if we cease to act democratically we are encouraging that seed to take root.

Michael Greenebaum was principal of Mark's Meadow School from 1970-1991 and from 1974 taught Organization Studies in the Higher Education Center at the UMass School of Education.  He served in Town Meeting from 1992, was on the first Charter Commission in 1993 and served on several town committees, including Town Commercial Relations Committee and the Long Range Planning Committee.