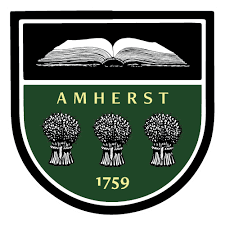 Editor's note: Town Manager Paul Bockelman submits a comprehensive report to the Town Council at each of its regular meetings. The reports, usually 12 to 15 pages, provide up-to-date information on what is happening within and across Town departments. The Manager's Report is usually one of the last items on the agenda and is often taken up late at night, leaving little time for the Manager to do more than mention a few highlights and this is usually all that gets entered into the Council minutes. What follows is an edited version of the Town Manager's Report. The full  report can be found here.
Town Manager Reports are available on the Town's website here.

Town Manager Update:
Veterans Day:

Town staff supported a small, socially-distanced tribute to veterans on November 11th. This work was organized by Director of Veterans Services along with the VFW and American Legion and was recorded for rebroadcast.
I was very proud that Town staff – with some with their children – came to the Bangs Center on the morning of Veterans Day and delivered gift bags to 65 local veterans at their homes. Kudos to the Director of Senior Services and her staff for coming up with this idea, which replaced the breakfast they had organized last year, and doing all the organizing to make it happen. Staff fanned out across the Town to offer these small thank yous for the Veterans' service. Our staff had many positive reactions from the veterans. Thank you to our staff for giving back to our veterans. Staff included the Finance Director, Town Treasurer, Procurement Officer, Human Resources Manager, Town Nurse, and Executive Assistant to the Town Manager. The Director of Veterans Services and Representative Domb were also present.

COVID-19:

Hot Line: The hotline is now being staffed during the week and on Friday and Saturday nights from 4pm – 12 midnight.
Ambassadors: The ambassadors are now fully staffed and in the field. An extended report on their activities is below. A presentation by the director of the ambassadors will be made at the District 2 Councilors meeting.
Governor's Order: The Governor's four new orders are being promoted through the Town's various communication networks. These include:
CARES Act: The Town has requested $3,111,385 CARES Act funds. The Finance Director reviewed the request with the Finance Committee on Tuesday. The major areas of expenditures were for the five additional Firefighters we hired early in the pandemic and other public safety personnel, personal protection equipment, technology to allow for remote work and online access to Town services, school distance learning, retrofitting buildings, health department support, short-term rental support, and support for the shelter for the unhoused.

Racial Equity:

Community Safety Working Group:

The Interview Team – that includes Keisha Dennis of the Residents' Advisory Committee; Matthew Charity, Chair of the Human Rights Commission; Sid Ferreira of the Human Rights Commission and the ABC House Resident Director; Tim Nelson, Fire Chief; Alexandra Monesson-Olson, designated by the Defund 413 group; and Dr. Barbara Love, Professor Emerita, Social Justice Education, University of Massachusetts at Amherst and former chair of the Amherst-Pelham Regional School District – has been dedicating significant time to interviewing all applicants for the Working Group.
The Interview Team has recommended one additional candidate to the Town Manager, which I then appointed and reviewed with the Council's TSO Committee. This appointment is on the Town Council's agenda for November 16th.
We are attempting to schedule a first meeting of the Working Group prior to Thanksgiving.

Outreach:

Coffee with Town Manager: The next Cuppa Joe with Paul will be on Friday, November 20th.
Office Hours: The Communications and I are working to establish virtual office hours via Zoom. This will allow individuals who would like to meet one-on-one with the Town Manager the opportunity to schedule a time during established office hours. We hope to launch this after Thanksgiving.
Community Chats:

We have relaunched the weekly Community Chats with special guest Emma Dragon, the Town's new health director, yesterday.
The Community Chats are every Thursday for 30 minutes…and recorded so you can listen at your convenience.

In the Community:

The Town offered free flu shots at the Amherst Survival Center with the Public Health Nurse, CPOs, and Town Manager greeting visitors as they were picking up food.
The Town offered free flu shots at the Community Breakfast for the unhoused community and others with the Public Health Nurse, Public Health Director, and Town Manager greeting visitors as they were picking up breakfast. The new Health Director was also present introducing herself to staff and guests.

Appointments: I continue to seek members to serve on the Agricultural Commission, Disability Access Advisory Committee, Public Art Commission, and Public Shade Tree Committee. Interviews continue with several of these groups.

Town-Gown:

UMass: Representatives from the University made an extensive presentation to the Town Council on November 9th. They reported that:

At this time, they are not able to breakdown cases as it relates to COVID-19 protocols. The student conduct process reviews Code of Student Conduct Violations, some of which may be related COVID-19 protocols/public health guidance.
Between August 1st and October 30th, the student Conduct and Community Standards Office received 124 student conduct referrals involving 290 students. The office issued 43 behavioral notices and processed 271 conduct cases. Eighty percent of the cases reported during this period have been resolved. Seventy-six of these incidents involved off-campus students, and 48 have involved on-campus students. The most common violations include students who have been found responsible for are disruptive behavior (noise disturbances) and underage alcohol misconduct.
When students are found responsible for violating Code of Student Conduct policies, they receive both status sanctions and educational sanctions. Status sanctions define the student's relationship and status with Residential Life and/or the University. Here is a breakdown of status sanctions from August 1st to October 30th:

1 expulsion
4 suspensions
22 suspensions deferred
64 University probations
11 housing removal deferred

Educational sanctions address the impact on the community and move the student along on the developmental spectrum with an individualized focus. Sanctions are imposed when a student is found responsible for violating Code of Student Conduct policies.
Here are relevant Links:

End of Semester: The University is communicating the importance of following regular testing protocol before students leave the Amherst area. All students are told to get a COVID-19 test two or three days before their planned scheduled departure. This is important to guard against spreading the virus in your home environment. For students who test positive, the university will offer isolation space.
The Town and University reopening working group will continue to meet weekly until November 20th and then meet in mid-December and early January.
Testing: Town staff truly appreciate that the University is providing asymptomatic COVID-19 testing for the Town's Firefighters, Police, other first responders and inspectors. Providing access to this service, which the Town pays for, is very much appreciated by the staff.
Halloween: The Halloween weekend had 80 parties registered, the highest number of the fall semester. All of the parties were smaller than in previous years. Four Town bylaw
violations were issued on that weekend. With the Governor's new orders, no registrations are being accepted through the Party Smart program.
Town Staff:

Veterans Day: Many thanks to the Town staff – mentioned above – who honored our Town veterans by delivering gift bags to local veterans on Veterans Day. This initiative has been organized by the Director of Senior Services with the support of the Senior Center staff, Director of Veterans Services, and CPOs.
Childcare: The Town is offering childcare services for school aged children through the LSSE Department. We are in conversation with the School Department to explore the possibility of expanding this program.
Departments:
Town Clerk: Again, I offer superlatives to the Town Clerk's office, in particular Acting Town Clerk Sue Audette and Acting Assistant Town Clerk Amber Martin, for conducting a fair, honest, and error-free election. Here is some additional information about the election:

The latest vote count from the Town Clerk's office:

Number of voters:

Early voting by mail-in. 6,679
Early voting by absentee. 468
Early voting in person. 2,117
Day of election voting. 2,123
Number of registered voters 16,572
Percentage of voters who voted. 71.88%
Post-Election votes counted – 27 absentee votes & 144 early votes

The only numbers that aren't included are the electronic overseas ballots (293), as well as any hand counted ballots (61).
The Board of Registrars will meet Monday to count any overseas ballots that were postmarked by 11/3/20 that we receive (just one right now).
Once that's done, the Acting Town Clerk will be certifying the numbers for the election with the Secretary of State's office and then posting all the official numbers online.
Total votes cast (which includes everything at this point – machine, hand count, overseas, post) is projected to be 11,912.
The Town Clerk's office conducted post-election tabulation on November 10th to tabulate ballots received between November 3rd through November 6th by mail that are postmarked by November 3rd.

Quotes from the Polls by Ambassadors who were supporting the election effort:

"A man entered the polls and refused to wear a mask, calling them "bloody stupid," and everyone in the gymnasium had to wait outside."
"An elderly woman came into the polls, with some substantial physical handicaps. It was so heartening to see that she came out to vote, despite the difficulty."

Public Safety:

Ambassadors: The ambassadors continue to rove the streets of Town – both in the downtown and other areas – offering masks, engaging with people, and educating them about the health and safety concerns with Covid-19. They have had nearly 200 one-on-one interactions and dozens more through the knock-and-talk program.

Here are some snippets of interactions as reported by the roving ambassadors:

"Had a very positive interaction with two homeless gentlemen, one was named Kenny (didn't catch the other one's name). While we didn't talk much about COVID safety they talked about how they were thankful we were there trying to make a difference and told us about how Amherst is helping out the homeless population in general and how it's outpacing most of the surrounding towns."
"Walking by the Mobil gas station, we overheard the attendant talking with some customers and expressing uncertainty about what the new state restrictions were. We came over and explained the new order to them, and they were happy to get some clarity- today was the first day it went into effect. The attendant knows us and can trust us to provide reliable information by this point."
"A UMass student was standing at his house and stopped us for mask. He said he was hopping to see us because he knows we have them. Also, his house was part of an outreach a few weeks back and he wasn't there. However, he was happy that we supplied him and his roommates with masks now."

Ambulance and emergency calls continue to be at an all-time low with calls coming in at about half of what they are normally. There has only been a handful of ambulance transports of students this semester. Typically, there are 5-10 every weekend.
We continue to employ five additional full-time firefighters to support the Fire Department and ensure adequate support staff are available for our critical first responders.
The Police Department received a significant grant of $400,207 multi-year grant to improve Criminal Justice Responses to Domestic Violence, Dating Violence, Sexual Assault, and Stalking.

Human Resources:

Donna-Rae Kenneally, the Town's new Human Resources Director, started her job on October 26th. Many thanks to Human Resources Manager Joanne Misiaszek who had been serving as the Temporary Human Resources Director.
Emma Dragon, the Town's new Health Director, began her duties on November 2nd. Many thanks to Public Health Nurse Jennifer Brown who had been serving as the Temporary Health Director.
The Town's part-time wage study is nearing completion. This study was initiated at the suggestion of the Personnel Board to review wage compression as we move aggressively to increase to increase the minimum wage to $15.00 per hour as quickly as possible.

Public Works:

DPW crews will be removing the temporary barriers after Thanksgiving as the Fall dining season moves toward conclusion. Staff will be prepared to implement these areas in the spring.
DPW and Water Department crews have reconstructed a water line and roadway on West Pomeroy Street after numerous failures of the line over the past few years.

Finance:

COVID-19: Between the first-round request of CARES funds and this round we have requested a total of $3,111,385 which leaves $371,504 remaining on the grant. This is a
good safety net to cover anything that FEMA may reject. The Finance Director has been managing these funds and matching the expenditures with the appropriate funding source. In total, with FEMA, expenditures are projected to be around $4.5 million.
Ambulance: A request for an appropriation for a new ambulance for the Fire Department has been submitted to the Town Council for its action. The lead time for ambulances is months long, and we have need to purchase an ambulance now. We will utilize a grant obtained by the Sustainability Coordinator to purchase a battery-operated system to minimize idling of the ambulance when on site.
Sustainability:

Bike Share: The bike share season is coming to a close. Amherst's locations are some of the most popular of the entire program with the stations at Town Hall, North Pleasant Street, and UMass being among the most popular.
The Town received a $125,998 grant from the Department of Energy Resources Green Community Division to update lighting at the Munson Library, Police Station, and Town Hall and to implement idle reduction technology for Town vehicles, which will be utilized on the new Ambulance being requested.

Community Services:

Unhoused Population:

The Town worked with Craig's Doors to open a new 24-hour shelter November 1st for those experiencing homelessness. Congratulations to the leadership of Craig's Doors for working tirelessly to make this happen.
Town staff continues to work on options to provide showering facilities for those at the Unitarian church.
I, along with numerous other chief executive officers in western Massachusetts, are advocating for emergency shelter, isolation and quarantine resources in the region. See the attached letter at the end of this report.

Leisure Services:

LSSE will be changing its name to Amherst Recreation. They are conducting a logo contest to support the rebranding. This change in name will coincide with upgrades to the Town's website and implementation of enhanced online registration services.
Cherry Hill:

Revenues for the month of October continued to be strong, with the month being one of the highest in recent history. Revenues in October were double that of last October, primarily due to the extraordinarily dry and warm weather.
LSSE has utilized existing staff to operate Cherry Hill this year.
The LSSE Commission is organizing a group to examine the operations and future of the Cherry Hill Golf Course.

Staff are working with the School District to determine the feasibility and safety of utilizing the Middle School pool for lap and open swim.
LSSE-run childcare services opened on October 26th at the Middle School after securing all required licensing and staffing.
Staff are working with the Chamber and the BID to develop creative programming for Winterfest, which is likely to come at a bleak time during February.
100 dinosaur excavation packs were distributed to low-income households throughout the Town.
As reported previously, the LSSE strategic planning process is coming to a close. They have identified the following as priorities:

Communication and interaction with the public, including changing the name of the department to the Town of Amherst Recreation Department.
Responding to emerging needs, with a focus on the new reality presented by the COVID-19 pandemic.
Improving communication and access to programming, including upgrades to the department's website.
Building and maintaining strong collaborations with local organization, recognizing the local organizations complement and expand the work of the department.
This work is now being put into a timeline for implementation over the next 6-12 months.

Senior Center:

Tax Work-off Program:

The Director of Senior Services, working with the Principal Assessor and Finance Director, was able to develop an alternative for seniors who utilize the property tax work off program.
This program permits qualifying seniors to "work off" a portion of their tax bill with service in a Town department. The Collector's office and Senior Center have utilized these workers extensively.
However, with the onset of the Covid-19 pandemic, the opportunity to work for these seniors has disappeared.
As permitted by State law, staff developed a program where others may volunteer time and substitute this time for Seniors unable to work.
This has been a win-win. Much needed Town work is getting done. Volunteers are pleased to be able to help Seniors. And Seniors gain the benefit of the tax break.
There are 29 participants in the program. Proxy donations equated to 3,200 hours of work accounting for $43,500 of tax benefits for the Seniors.

Health Department:

Health staff are conducting targeted flu clinics as they have done in the past. These efforts have been complicated by the COVID-19 pandemic but the Public Health Nurse has been offering shots at the Survival Center, Craig's Doors, and the community breakfast for the unhoused.

Economic Development:

Small Business COVID Recovery Grants Program: The Town has been awarded federal funds through the CARES Act to support local small businesses hardest hit by the COVID-19 pandemic. Valley Community Development Corporation will act as Program Administrator for the application and selection process to award one-time grants up to
$10,000 for businesses located in Amherst. Those interested may visit the Amherst Small Business COVID Recovery Grants Program webpage for eligibility criteria, resources and full details. The online application portal opened for applications on November 2nd.
Alcoholic Beverages Fee Reduction: At its meeting on October 15th, the Board voted a one-time 40% reduction in fees. This will support our local restaurants in these difficult times. The reduction in fees was anticipated in our budget projections.
Conservation and Development:

Grant: Working with the Department of Public Works, Chamber of Commerce, and Business Improvement District, the Town was awarded a Shared Streets grant of
$129,472.20. The grant will pay for increased pedestrian and cyclist safety with lighting improvements and ADA improvements, expanded outdoor dining areas and lengthening the time for dining (heaters), promoting bus ridership with customer-activated heated bus shelters, and creating an inviting streetscape with improved landscaping.
Emergency Rental Assistance:
ADA Transition Plan: Consultants are finalizing a draft of the transition plan.
Information Technology (I.T.):

The Town is participating in a program, led by the Innovation Institute of the Massachusetts Technology Collaborative (MTC) aimed at local "government innovators". The program aims to help local leaders understand blockchain and its potential applications in local government. The MTC assesses that, in contrast to higher levels of government, municipalities have greater flexibility to assess and test blockchain applications. I applaud our I.T. staff for being on the cutting edge of this technological advance which may assist the town in promoting economic development.
I-Net: The Town has contracted with Comcast to continue operating the institutional network which services the Town and school functions. Work will begin on installing the replacement I-Net in the near future.
Delegated Authority (October 2020):
Short-Term Event Uses of Town Commons: None
Short-Term Parking Requests: None
Short-Term Road or Sidewalk Closures:

LSSE; Boltwood Walk; October 31, 2020; Halloween parade

Other: Approved use of Kendrick Park for use by the Boy Scouts of America Troops 500B, 500G, and 504 from November 11, 2020 to January 3, 2021.
Major Capital Projects:
DPW/Fire: No developments
Schools: The first meeting of the Elementary School Building Committee was held on October 27th.
Library:

July 2021 – The MBLC will award Amherst a provisional grant
December 2021 – the date by which the Town will have to vote to approve its share of the project cost – but there is still nothing preventing Town Council from voting on the project before December 2021.
Project Update:
Kendrick Park Playground: No updates.
Performing Arts Shell on the Town Common: No developments.
Parking Structure on Town Land at North Pleasant Street Parking Lot: No developments.
North Common Restoration/Main Street Parking Lot: Staff will make a presentation to the Town Council at its November 16th meeting.
Hickory Ridge: Work continues on numerous fronts.
East Street School: No developments
North Amherst Library: With the Town Council's positive vote, we have contracted with the architect to move to the next phase of design. We will be utilizing a new form of public involvement to engage the community in a different way, because I don't anticipate we will be able to have public meetings on this – or any other – project for some time. I am appointing a group to advise me on this project that will include a Library trustee.
Solar on the Landfill: We are projecting construction to begin in November of 2021 and operation to begin in April of 2022.