North Amherst Library Now Offering Book Pickup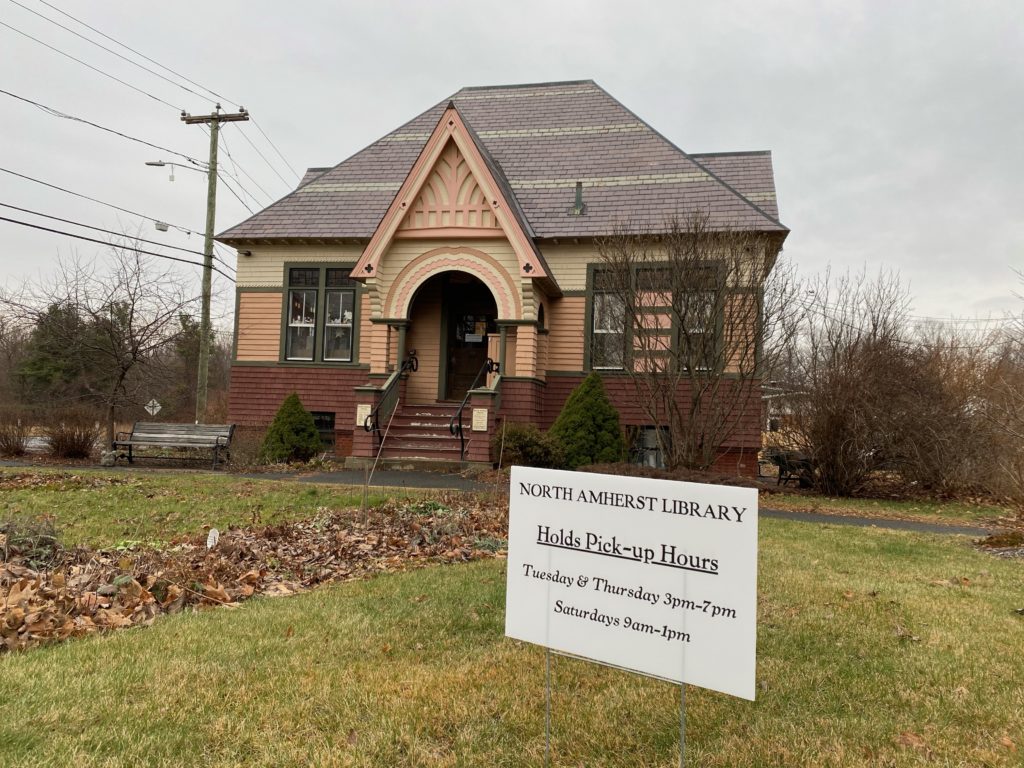 The North Amherst Library has now joined Amherst's other two public libraries in offering curbside book pickup and returns.
When the pandemic hit in March, all town buildings were closed to the public, including the three libraries. In late June, the downtown Jones Library began offering curbside pickup for books that were placed on hold using the library's online catalog, but the two branch libraries remained closed.
This fall, the Munson Memorial Library on the South Amherst Common began offering book pickup on Tuesdays, Wednesdays, and Fridays from 1:30 pm to 5 pm.
As of December 8th the North Amherst Library has begun offering book pick up and return from 3 pm to 7 pm on Tuesdays and Thursdays, and from 9 am to 1 pm on Saturdays. Books cannot be returned outside of those hours, as the book drop remains closed. For returns at other times, patrons should use the book drop at the downtown location.
In related news, the Community Preservation Act Committee recently recommended using $40,000 of CPA funds ro repair the library's south wall under the main entrance. This work would complement a major expansion project, slated to begin next summer, that will add public bathrooms and a community room to the historic structure. That work was funded by a $200,000 gift from an anonymous donor. . The CPA Committee's recommendation will go to the Town Council for approval.