Opinion: Re-Zoning Before Planning?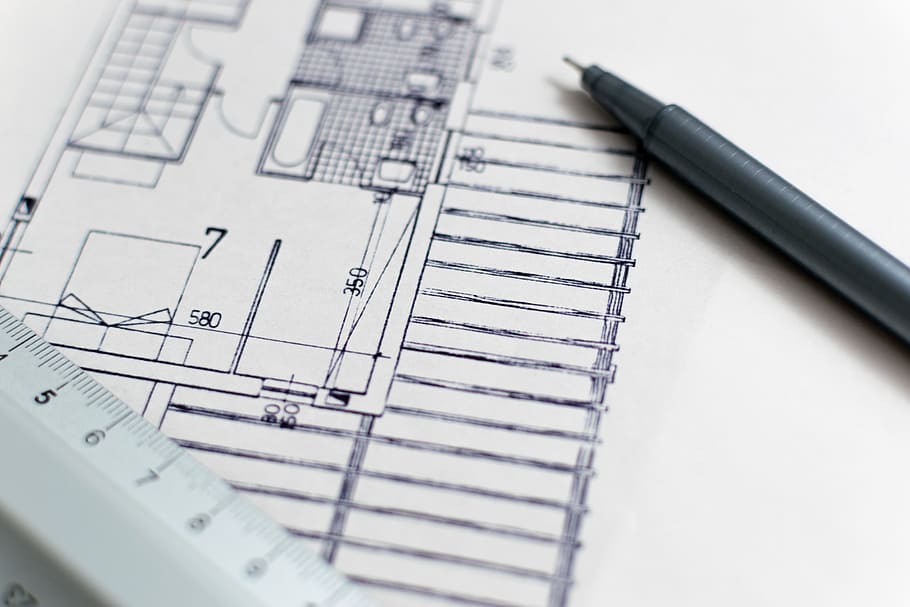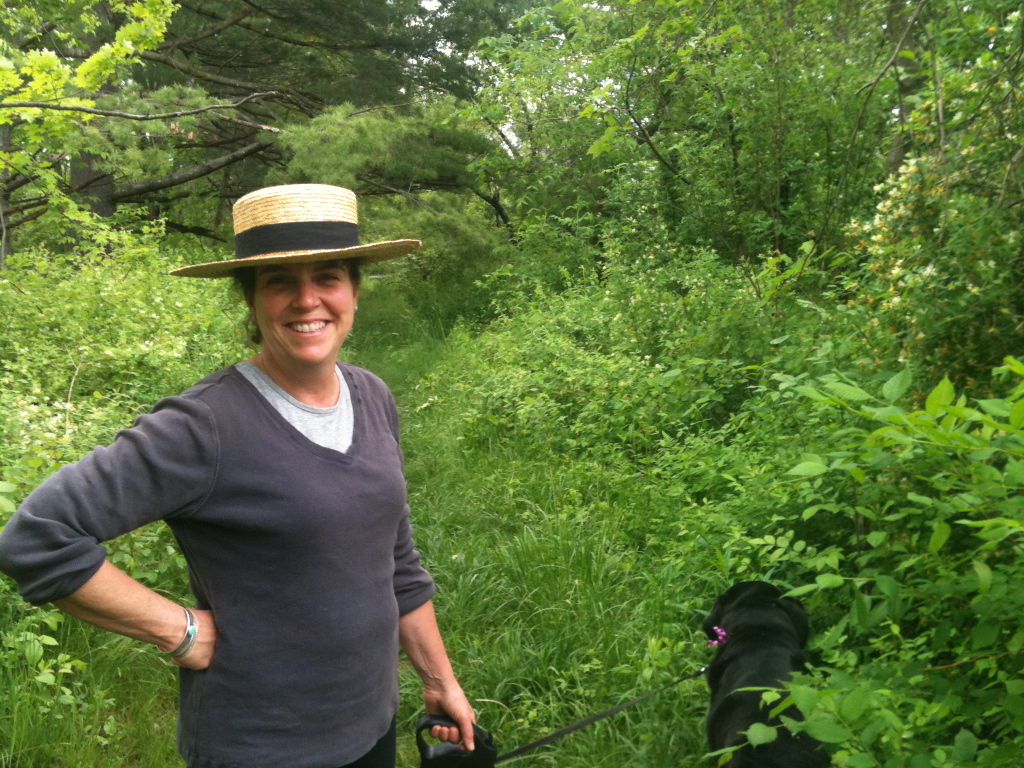 In contrast to the slow, thoughtful downtown planning process taking place in our sister city, Northampton, our Town Council is about to decide whether to direct the Planning Department to draft 10 significant zoning bylaw changes—with little analysis. Do councilors understand these changes, much less how they will work together and their impacts on the downtown and neighborhoods throughout Amherst? I certainly don't. The analytical work simply has not been done.
Two big changes are adding the Limited Business (B-L) zone to footnote b of the Dimensional Table—and letting residential buildings get bigger and bigger, and cover more and more of their lots through waivers to the Dimensional Table.
Before eyes glaze and heads throb, please realize that the Dimensional Table is the battlefield on which many zoning wars are fought. And the footnotes to the Dimensional Table are the most powerful swords in that battle. The Dimensional Table lists rules for how tall buildings can be in different areas of town, how far back from the street a building has to be, how much of a lot can be covered by a building, parking and patios. In residential neighborhoods, where most of us live, the Dimensional Table requires that majority of housing lots be more garden, grass and trees, than buildings, driveways and patios. The Dimensional Table lists clear, specific requirements for new buildings—and then the footnotes are the swords that can be used to cut these requirements down. Why? The footnotes give the Planning Board and Zoning Board of Appeals the right to grant waivers.
The latest battle of the Dimensional Table may be the last, for anyone hoping for clear, consistent building rules that apply to everyone.
So far, the Table is losing and the footnotes are winning. I counted over 70 specific criteria now that can be waived in Amherst's 16 zoning districts. For example, the Table (supposedly) limits building heights in the Limited Business (B-L) to 3 stories and 35 feet, so as to buffer and protect all the people living in homes next to those buildings. But a footnote allows these requirements to be waived. Now, if the Community Resources Committee's zoning changes are adopted, at least 3 more other dimensional rules can be waived. At that point, all of the Limited Business zone criteria will be footnoted and waivable. This means, in the B-L district, the boards can approve buildings taller than 35 feet, with 4+ stories, that cover almost all of the lot and that include dozens and dozens of apartment units (and it's not clear how many.), right next to the sidewalk or the property next door,
A 2016 memo from the acting Planning Director Christine Brestrup found a surprising number of units could be built by adding the B-L to footnote b, with increasing numbers as the apartment size decreases. With all the new footnotes, now even more could be added. At that time, Brestrup recommended against adding the B-L to footnote b until 6 critical issues were resolved, involving whether to slow the pace of density increases, require design guidelines and parking, limiting heights and changing B-L to B-N or B-VC or R-G.  The CRC did not have this memo. The CRC has not recommended implementing strong design controls for the new buildings, inclusionary zoning or parking in the B-L (or anywhere).
The Community Resource Committee (CRC) also proposes stripping protections from residential neighborhood that limit how much of a lot is can covered by buildings and hard surfaces. Now lot coverage ranges from 40% to only 10% in the most rural districts. Add to that the current ability to waive building heights from 35 feet and go from 2 ½ to 3 stories to more. Then add that to the CRC recommendations to make it easy to add duplexes and triplex buildings–and build on narrower lots. And then perhaps add in some undergraduate renters. Will triplexes or duplexes have to be owner-occupied? Over time, homes everywhere could get bigger, wider, higher, with larger additions, more rental units, with more people, more cars and more traffic, more hardtop and less green, more water runoff, and more impacts on wildlife, conservation land, farms, flooding, drinking water supply and wetlands. The result could be radical changes in our neighborhoods and open lands—and sprawl.
Is any of this what we want? Maybe yes. Maybe no. But here's what I want: I want people to know about these changes, understand them, analyze their impacts and talk about them. We need to understand how these zoning changes apply to a cross section of sites across zoning districts. What would buildings look like in each area? How could one dimensional rule waiver affect another? What will buildout look like in an area over time? What could buildings in the B-L look like if everything was waived? In outlying rural areas? Residential areas? The Planning Department can model all this and shown it to us as pictures. What would one option look like over other options? Impacts? Which options are best?
I especially want our Town Councilors to understand these zoning changes before tasking the Planning Department with writing up bylaw amendments to implement them.
I wish that the CRC had taken the time to do the analysis before going to Town Council. Under its Community Impact Review process, CRC was supposed to review "impact, benefits and drawbacks" of bylaw proposals, their compliance with our town plans and specifically look at these factors:
Cultural, Natural, and Historic (including museums, historic buildings & neighborhoods, traditional customs, and natural areas.)
Economic, (including employment, business development, town budget effects, taxes, tourism, vibrancy of downtown & village centers, crime, schools)
Environment, Open Space and Recreation, including commons, parks, recreational land, wildlife, agricultural lands)
Housing and Land Use, house prices, rents, supply/demand, affordability, infill, construction)
Social: (neighborhoods, businesses, college students, area character, noise, visual)
Sustainability, Transportation, Services, and Facilities: furthering adopted climate policies, energy demand, energy sources, carbon emissions, traffic, pedestrian, biking, complete streets, police/fire/EMT services, town staff, roads, water supply, and water and sewer use)
Instead, the CRC curated a months-long process of collecting zoning priorities from each Town Councilor, the Planning Department and Planning Board. (No plans to talk to residents.) The CRC members put priorities on charts, color-coded them, and rated importance. And then, at its early December meeting, 3 of the 5 members (1 was absent and the other arrived late) put together a list of zoning changes. What was their final criteria for the priorities selected? I can't speak to inner motivations but only to what I heard. All 3 Councilors wanted to see more density, seemingly everywhere. What would be easy to do in 3 months and 6-12 months? Why this time frame? One stated goal was to have zoning changes to show before the fall elections for Town Council. Another criterion was ease of drafting. Adding or deleting footnotes to the dimensional table was easier to do then actually grappling with drafting new bylaw language. As Councilor Ross ran through his priority list, adding one thing after another, I thought—well, this is a lot. But it wasn't until I read CRC's memo that I realized how many changes and how disjointed they were. There was no discussion or analysis of how changes would work together or with the current bylaw or impacts. The common thread seemed to simply be: More.
Let's not turn the Master Plan on its head. The Master Plan calls for informing our community members and asking for input. And for protecting the historic buildings in our community, especially downtown, preventing sprawl in and buffering outlying areas of farmland, fields and wetlands. Making sure that student housing doesn't overwhelm neighborhoods. Implementing strong design standards and requiring affordable housing before allowing denser development. It doesn't call for increased density everywhere. It calls for guiding "new housing growth so as to minimize impact on Amherst's open space and small-town rural character." It calls for planning.
Our new government was supposed to be more informed, keep residents more informed and involved, and make more thoughtful decisions. Let's fulfill that promise. The Town Council should strongly consider sending this proposal back to the CRC for more explanation and analysis, working closely with our skillful Planning Department and volunteer Planning Board. And perhaps look to our sister city, Northampton for guidance and at their thoughtful downtown planning process, involving community members on every step of the way. [link: http://www.northamptonma.gov/2015/Picture-Main-Street]

Janet McGowan is a member of the Planning Board, a resident of District 5, and a graduate of Harvard Law School. She was a long time member of Amherst Town Meeting.