Letter: Student Rentals Do Not Produce Affordable Housing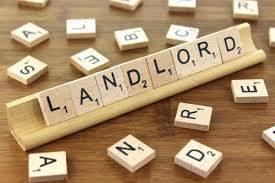 Editor's note: The letter has been sent to the Town of Amherst Community Resource Committee, Town Council, Planning Board, Planning Department, and Town Manager.
Reading through your proposed housing plan, due to be approved by the town government today, I am struck by the number of efforts you are attempting to increase supply of housing, hoping that will increase affordability and inclusion.
Among your tactics and rationalizations are:
affordable to the broadest possible spectrum of our community
minimizes the impact on the environment
presence of higher education institutions in Amherst has a significant impact on the character of the Town's population, as well as its housing needs.
Relatively high percentage of residents living in multifamily housing or group quarters.
desire to create economically diverse neighborhoods that meet the needs of all populations
high cost of housing is threatening our long-held values of equality, sustainability, and opportunity.
We can't just wait patiently for developers to come forward with ideas that fit our vision for the Town. We have to articulate that vision and then act proactively to see it implemented.
Promote the creation of new housing stock in Amherst that is affordable to a variety of income levels.
low vacancy rates and high rents and home prices that threaten our Town's diversity.
Amherst needs housing affordable to residents at many different stages of life, sizes of families, and income levels.
need policies to ensure that those rental units are maintained in a manner that provides safe and secure housing, appropriate inspections, and enforcement.
We also need policies that reduce evictions, support renter's rights to habitable homes, and expand tenant protections so that renters can fully participate in community life.
Increase housing density in downtown and village centers
Increased units per development
adding "infill development units," a new category by special permits in Residential zones …to allow reductions in lot area and frontage
Reduce regulatory barriers
allowing multi-family developers to create small congregate dwellings to a range of populations.
allowing an existing lot to be divided into two lots
Encourage the creation of new multi-family housing
Encourage the production of multi-family housing by removing the barrier of special permits and allowing the production of apartments and townhomes by right in moderate density residential districts
Encourage the production of two- and three-family houses by amending zoning bylaws
Consider a university overlay district in Amherst Center and North Amherst Center for greater density, with housing designed for and reserved first come/first serve for students.
Create Safe, Secure, and Environmentally Healthy Housing High Priority: Ensure rental housing is safe and habitable
Nowhere in your 11-page report is it mentioned that the supposed problem has another cause: that among the 60% of Amherst's houses that are rentals, many are owned by landlords in the student rental business, who routinely ignore the town's bylaw that the maximum number of unrelated occupants is 4. And because then many houses are overstuffed illegally, the rent on such a house is afforded by the buying power of the families of an overabundance of tenants; and an investor in such a house will pay a larger multiple of profits, making that house unaffordable to the families, seniors, professionals we say we want to live here.
I've circulated the letter below several times, written to me by Cornell economist Robert Frank, author of several bestselling books, and advisor to many in high office. I am imploring the town to consider this explanation of market forces, before you implement your plan. For you to not incorporate this economic theory into your thinking is unimaginable, and yet, it's about to happen.
hello, Ira,
Your question about the effects of limiting occupancy in rental houses to three unrelated individuals: Ithaca has had exactly this regulation for many years. It was adopted with the goal of maintaining a stock of housing in the city that would be both affordable and attractive to families.
When landlords are free to stuff 7-10 students into a house, the resulting revenue boosts the value of the house as an investment to a level far above what most families could afford. Simultaneously, it creates noise, litter, and parking problems that make the environment unattractive to families. As in many other markets, there is no presumption in an unregulated housing market that an invisible hand automatically produce outcomes that are best for the community as a whole.
Ithaca's ordinance has been effective, but you should know that it requires vigilant enforcement. If landlords sensed that they could get away with violating it, the economic incentives to do so would be irresistible.
Hope you can make something similar work in Amherst.
Robert Frank
Many towns and cities have a limit of 3 unrelated people. If a family had to compete with the buying power of 3, instead of 4, not to mention 6-10, would drag the price tag down on student investment properties, making them more fair game to owner-occupants.
The alternative, your vision realized, creates an Amherst where 3 family houses, plus tiny houses in back yards, plus limits deregulated, may also result in lowered housing prices. In my opinion, it will be because the deterioration of the town and its small-town character, has reduced our values. That may allow a new homeowner to afford a house in a lesser, worser, Amherst, but will damage the investments of many current people that call their house home.
I call on you to halt your approval of a housing plan that is inadequate in its rationale and explore further how enforcing a bylaw that limits occupancy to 3 unrelated people. I understand how "unrelated" and "family" need sensitive and realistic definition, as our society evolves, and needs more clarity in modern law.
Please resist the urge to get things done, that cannot be undone; and seem to me to be the exact wrong things.
Ira Bryck
PS: I understand the common objection to Professor Frank's theory: that if a house is rented by 3 students, instead of 6, twice as many houses will be needed for student housing. However, student populations are said to be declining, more dorms need to be built on the UMass campus; the investment value of student houses will lower, allowing families to compete; and rent per student will deflate, as landlords increasingly accept that a thing is worth what a customer is able and willing to pay.
Ira Bryck has lived in Amherst since 1993, ran the Family Business Center for 25 years, hosts the Western Mass Business Show on WHMP, coaches and facilitates business leaders, and is a big fan of Amherst's downtown.