Opinion: Whither Transportation Planning In Amherst?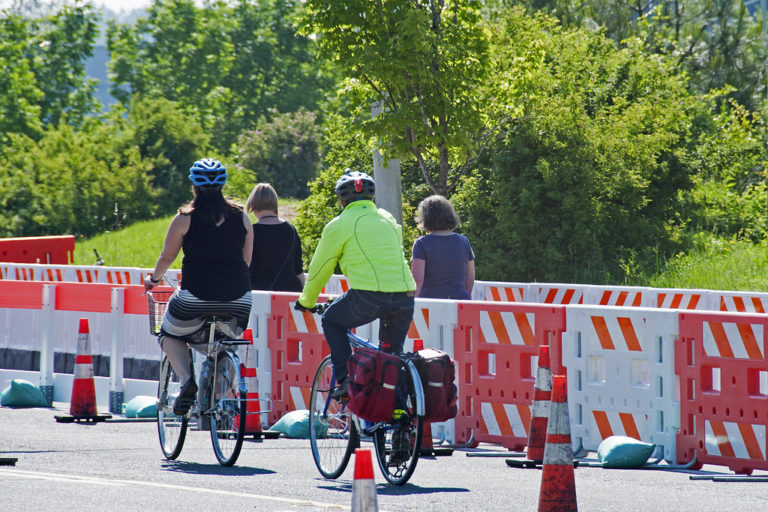 It's a confusing time to report on transportation in Amherst, and on the work of the Transportation Advisory Committee (TAC). After taking about a 7-month COVID  hiatus, the TAC started meeting again in October 2020, and has met twice/month since then. In these past few months the TAC has talked about: developing a new charge for itself, finishing its draft of the Pedestrian and Bicycle Plan, finishing a prioritization system to systemize and standardize decision making about which town projects should be done first, and identifying a number of specific locations where there are concerns or plans. 

Many discussions have been rich, but there have been few conclusions and inconsistent follow-through. In the meantime, the Council's Town Services & Outreach Committee (TSO), has also been talking about transportation issues, as has The`Town's Energy & Climate Action Committee (ECAC). The Town Council is reviewing the role of many town committees, and some Council members have suggested the TAC should be disbanded entirely. The Town Manager has not appointed a new member for an existing vacancy on the TAC, no has he or the Council provided clear guidance on what should be the committee's role and future. The directors of Public Works and Planning helpfully attend almost every TAC meeting, but their departments frequently go forward with plans that have significant impacts on transportation, without consulting the TAC – partly, it seems, just as a practical matter, because the TAC cannot get to everything; and sometimes, it seems, because they would prefer some questions not to be discussed openly within the TAC or for the TAC to provide input.
Transportation policy and deliberation in Amherst appear to be scattered, fragmented, and to an unfortunate extent, often ineffective. The TAC is at once involved in everything, with grand plans and visions, deep knowledge, and considerable energy and productivity, and at the same time, often bypassed and irrelevant.
This fragmentation and the ineffectiveness of the TAC is deeply unfortunate because there is wide support across sectors and peoples in Amherst for a significantly improved transportation system, in particular one with much more robust non-automobile networks — sidewalks, bike routes, and transit connecting different parts of town, and inviting walking routes within individual neighborhoods. This is a key objective that the TAC, as well as many others, have long been working on. People in Amherst want walking, transit and bike networks and routes that are safe and accessible, including for children, the disabled, and low-income residents. The TAC is the one centralized body for public input into comprehensive thinking about transportation issues.
Much has been done over the past 20 years to build facilities to make this possible. Exciting recent improvements include a new multi-use path along East Hadley Road, a much-improved bus stop at Village Park Road on East Pleasant. (There's also a UMass-built new roundabout on University Drive at Fearing St.) In the last couple months, the TAC has heard from the Superintendent of Public Works Guilford Mooring about a major improvement planned at West Street and Pomeroy Lane, a pedestrian / bike connection to be built from East Hadley Road to Groff Park, and a multi-use path that will be built along North Pleasant Street north of the UMass campus.
But it has been remarkably difficult to gain a sense of momentum. Projects and planning have been slow and ad hoc, and too often have moved forward without full public participation or understanding. Outside the above-mentioned areas, there are places where neighborhood groups of scores of people have organized and mobilized for improvements and have been sidelined for years or even decades. The TAC has met with some of these and found their interests compelling. The TAC subcommittee met with multiple neighborhood groups on walking tours and developed recommendations. But these conversations and recommendations have mostly not been followed up by staff or town funding.
What needs to be done? The following are practical action steps for the next few months.
Multimodal Transportation Coordinator.
A year ago the TAC adopted a set of recommendations for ongoing administrative and financial policies and practices to help advance a town-wide multimodal transportation network. The TAC is an advisory body, but it does not seem that its advice in these recommendations has influenced town policy or practice. One key recommendation was to hire a multimodal transportation coordinator – even if only part time for the first year. It is time to do this. A coordinator could facilitate a consistent and coherent program of which the TAC can be one part. At the time, the TAC did not have a recommendation about the departmental affiliation of that position. Given the inconsistent follow-through since then and the concerns and involvement from the Town Manager's office and Council, I would now recommend that that position be independent of any particular town department and instead be placed under the Town Manager and/or Council.
In the TAC itself, there are several efforts and conversations that need to be wrapped up and resolved including:
The Amherst Bicycle and Pedestrian Plan
The key missing piece of the Plan that needs to be finalized is arguably the most important part: a map of the planned transportation network that Amherst will aim to build in the next 24 years (a 25-year timeframe starting 2019 was set out in the TAC's administrative and financial recommendations from last year). This is not something the TAC, the Department of Public Works, or the Planning Department can finish by themselves, or with a single public meeting. This affects everyone in all parts of town, and should be a vision of what we all want, townwide. The TAC, DPW, Planning Department and TSO need to undertake an orderly outreach effort to get input from different parts of town and different stakeholders, to finish the map and plan by late spring 2021, and to send it to the Town Council for official adoption.

A Prioritization System
The Town needs a system to prioritize the order in which multimodal projects are built. This will be an objective, standardized system that is used for all town projects and reflects Town priorities. The TAC subcommittee worked much of last year on developing this plan, doing deep research on other towns' systems, and they made a lot of progress and have a system outlined. Two meetings ago they reported that they need technical support as well as data to finish. The Town should find a way to get them that support, whether through in-house support, funding to work with an experienced private consultant, or a grant to work with the PVPC. This also will need considerable outreach once a draft is ready. To be able to be used for fall 2021-winter 2022 budget planning, a draft should be completed this spring, and outreach and revisions completed by early fall. It can then be used to produce an updated list of priorities by early October to guide next year's budget, and the DPW stands ready to hire a contractor to build the prioritization system into a complete streets prioritization plan for the state, to become eligible for state Complete Streets grants.
A Single Point Of Contact And Procedure For Transportation Matters, Designated By The TAC But Not Managed By The TAC
One of the most pertinent and confusing questions is the role of the TAC in dealing with people's requests for action on particular transportation concerns and locations. Some requests come to the TAC and end up taking large chunks of meeting time. Some are sent to Town Council members and/or the Town Manager, and DPW. Some requests seem to get put on DPW lists but don't advance beyond that. The TAC's 2016 Charge says that "[w]ith the Town Manager or designated staff, the TAC will develop comprehensive, clear and consistent procedures for residents to request transportation improvements or regulatory changes. These procedures shall establish a single point of communication between residents and the Town relating to all transportation matters, and to establish a single process by which requests are evaluated and prioritized." The TAC has often interpreted this to mean that the committee itself should be the single point of contact. It's time to let go of that idea. There has been inconsistent direction on whether and how the TAC should revise its Charge. Council liaison, Darcy Dumont, has been clear that this is not required for the TAC to perform its work. Instead, the TAC should "develop procedures" and "establish a single point of contact" for someone else. There is not enough time in three hours of TAC meetings per month and volunteer time from TAC members to review all individual requests as they come in. A multimodal coordinator could potentially be that single point of contact- especially if they have in hand a published, town-approved, pedestrian and bike transportation plan, and a transportation project prioritization system.
The next TAC meeting is Thursday, January 21st, at 5 PM.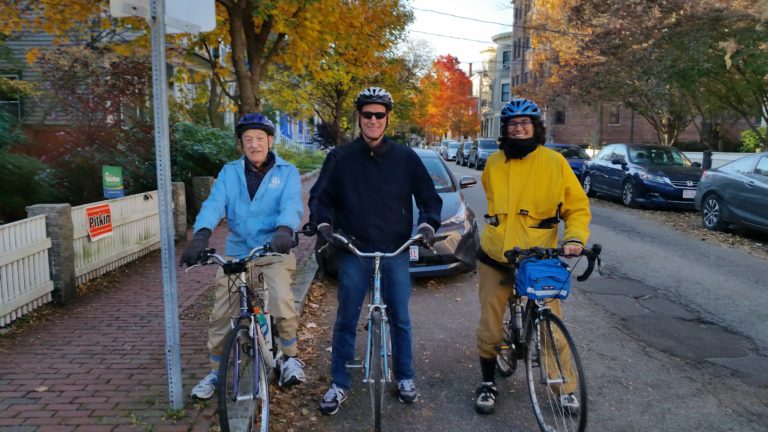 Eve Vogel
Eve Vogel was on three different town transportation committees for about 10 years total, and in the last few months has been attending TAC meetings, not as a voting member, but as a participant in discussions. She remains the chair of the TAC's Complete Streets / Traffic Calming Subcommittee.