Fundraiser Supports Furloughed School Workers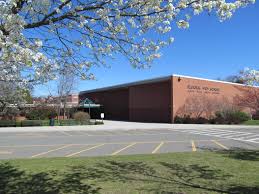 A GoFundMe fundraiser created by an Amherst elementary school teacher to support furloughed workers of the Amherst-Pelham Regional School District raised $2,673 in just 48 hours. 
The fundraiser, by Fort River fourth-grade teacher Zac Early and his wife Rebecca Dingo, was created to support the food service, custodial, clerical, and maintenance workers/drivers who have been furloughed this academic year due to the effects of the pandemic. In two days, the fundraiser had garnered 31 donations and was shared 23 times, surpassing the halfway mark to the $5,000 goal. The money raised will be used to purchase gift cards to local grocery stores that will be distributed to the furloughed employees, with the assistance of district staff.
Grassroots fundraising efforts like this one have been widely used to offset the financial impact of the COVID-19 pandemic on individuals and small businesses. One such effort was for The Harp Irish Pub in Amherst which has been closed since the new year but hopes to re-open in March. As of February 16, more than $10,000 had been donated which, according to the GoFundMe page, will go directly to paying the pub's rent, insurance, and utility bills. 
UMass staff have also experienced furloughs for a number of weeks since last spring. In some departments, faculty — who were exempt from the furloughs — undertook private fundraising efforts to help ease the financial impact on staff.
Early shared with the Indy that his fundraising effort was spurred by discussions he had with co-workers about a letter written by [Assistant Facilities Director and School Committee member] Ben Herrington that was published in the Daily Hampshire Gazette. The letter expressed appreciation for school workers and reported the furloughs of food service workers, custodians and driver/maintainers. Early said the fundraiser was "an opportunity to do what's right for the community and our co-workers."