Public Comment: Proposed Budget Cuts Disproportionately Harm English Language Learners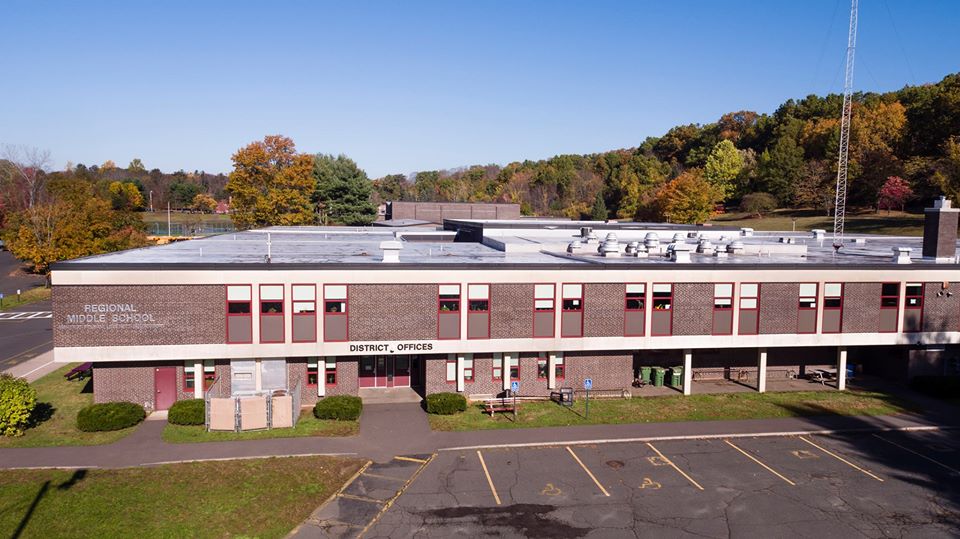 Editor's note: Starting this week, The Indy will publish Public Comments offered at Town Council and Committee Meetings, in an effort to increase awareness of concerns of residents that are being voiced to government bodies.  During the Council's first year, The Indy and some Amherst residents requested that the Town Council accept written comments from the public and that such comments be made available in an accessible public record.  To date, nothing has come of that request.  Those wishing to have their comments posted in The Indy should submit the full text of their comment, specifying the meeting and the date where the comment was made to amherstindy@gmail.com.
The following public comment was submitted to the School Committee on March 23, 2021.
I am writing to comment on the proposed budget cuts. Two of them in particular place a disproportionate burden for balancing the budget on students who are English Language Learners and on their families, as well as on students who are Hispanic and from other non-English speaking family backgrounds. I urge the school committee to look elsewhere for cuts, including cutting the salaries of administrators and the costs reimbursed to those school committee members who can afford to cover more of their own expenses.

The proposed budget cut to eliminate the open bilingual therapist position for Amherst Regional Middle School would eliminate a critically needed position that has been placed on the back burner for far too long. This therapist was to translate for critically needed evaluations and complement the much needed work of existing staff. This position has been open for a year and a half, an overly long time to have left it empty.

According to 2019-2020 Department of Elementary and Secondary Education (DESE) data, the student body at ARMS is 20% Hispanic, 10% Asian, 8% African-American, 9% multi-race, and 53% white. Of the total enrollment of 416 students, 20% have a first language other than English, 7% are English Language Learners (ELL), 24% are Students with Disabilities – higher than the state average of 17% – and 32% are economically disadvantaged. However, the 2019-2020 Student Discipline Data Report, shows that 75% of students disciplined at the level of a written incident report were Hispanic students.

Like other districts in the state, ARPS has been identified as having an over-representation of ELL students as SPED students. There is work to be done to improve the system of identification and testing. Some ELL students are being identified as having a disability when in reality it may simply be a language acquisition issue. Without the bilingual psychologist position, additional ELL students may be identified as SPED students, thus perpetuating this problem. In addition to the additional expenses incurred with special education services, an equity issue is involved.

Students, educators, and families relate personal stories such as unaccompanied minors arriving from Central America in dire need of psychological services who were not able to access counseling in Spanish. In addition, there are continuing challenges with students not feeling a sense of belonging in school which in turn leads to disengagement, exacerbates any existing psychological issues, and increases behavior issues. The hiring of the first Latino male as an adjustment counselor at ARMS, in conjunction with the on-going work of the Student Support Program, improved both student behavior and engagement. However, the number of students requiring counseling is much larger than the personnel available. Guidance counselors who might help channel students while they await psychological counseling have caseloads of 200 students.

The impact of the pandemic and Covid-19 infections and fatalities are documented to have affected communities of color, and especially the Latino/a/x community, at higher rates than the general population. Locally, many such families of ARMS and ARPS students are essential workers in the service sectors and in construction work. Existing longstanding needs for counseling support are expected to skyrocket this spring and fall as the traumas of parents' loss of employment and income, illnesses, the loss of family members, and the challenges of social isolation pile up. Students without the cushion of comfortable and spacious homes, plentiful and varied food, high speed Internet, and several devices at home, many BIPOC and ELL students endure the pandemic with additional responsibilities and hardships. The proposed bilingual psychologist position for Amherst Regional Middle School must be reinstated to prepare for the return for in person school and to prevent the personal and behavior issues that interfere with academic success and positive outcomes for all students.
The second proposed budget cut I want to mention is the reduction to the number of ELL interpreters. These interpreters support beginning ELL students in their classes in all schools. At the elementary level, interpreters even run small groups for beginning ELL students. If anything, more interpreters are needed to meet the growing needs of the growing population of ELL students. Without an interpreter, not only are beginning students lost but they are not able to attempt to demonstrate their knowledge of math and science in their native language. Not doing so will put students unnecessarily behind in content subjects other than English, but also contribute to the over-identification of English learners as students with disabilities.

Interpreters also help support family communication and are often the only connection ELL newcomers have in school. The district has emphasized the importance of good working relationships between the schools and families, and this is especially critical for middle school students whose emotional worlds are all about friends and relationships.

At the 3/16/21 meeting, the Superintendent referred to a recommendation from DESE's ELL Program Review regarding interpreters; this review has not been analyzed by the ELL/Bilingual PAC yet and stakeholders lack an understanding of its recommendations. In similar reviews in other districts, DESE has recommended a co-teaching model of teacher/interpreter teams with bilingual staff supporting the social-emotional needs of students alongside counselors and strong EL Parent Advisory Committees. Until DESE recommendations are understood by the parent community and its legally required PAC, we oppose this cut because educators relying on interpreter support do not have alternative structures in place, especially for Students with Interrupted Formal Education or SLIFE.

According to 2019-2020 state data, Amherst K-6 students are 22% Hispanic, 10% African-American, 12% Asian, 7% multiracial, 0.5% Native, and 49% white. In addition, 29% of students had a first language other than English (much higher than the state average of 23%), and 13% ELL (higher than the 11% state average), and economically disadvantaged students made up 34% of the student body. Meanwhile, the 2019-2020 enrollment of 7th to 12th grade students includes 18% Hispanic students, 9% Asian students, and 20% with a first language other than English, and 30% are economically disadvantaged.

Every effort should be made to expand support for the large and fastest growing demographic group in ARPS schools, Hispanic students, as well as for all students whose second language is English. Small investments in K-8 pay off huge dividends in 9-12th grade outcomes and in lifelong adult success and wellness. All of these investments represent a cost-savings to the district as well as addressing its Diversity, Equity, and Inclusion goals.
Jennifer Page
Jennifer Page is an ARPS parent and member of the Racial Equity Task Force of Amherst