Amherst Schools Reopen For Grades K-2. Grades 3-6 Return On Monday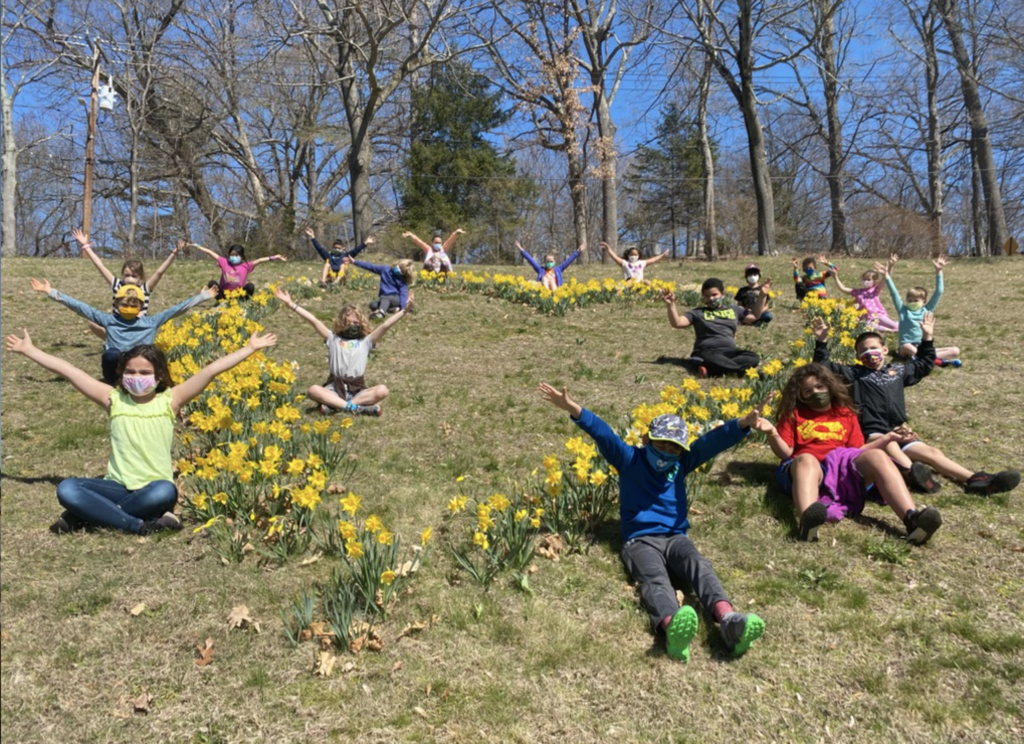 Talib Sadiq Named Permanent Principal At High School
The Amherst public schools opened their doors to young children this week, after more than a year of mostly remote learning.

"This week we have been so thrilled to welcome kindergarten, first grade, second grade and Summit Academy students who opted for in-person learning back to the buildings," wrote Schools Superintendent Michael Morris in a weekly community update. "I have had an opportunity to visit each of the schools and have found the atmosphere to be one of pure joy at every building."

Students in grades 3-6 will be returning to the elementary schools on Monday.
The state Department of Elementary and Secondary Education reported that about 610,000 children and 115,000 staff are now on-site at Massachusetts' K-12 public schools, following Education Commissioner Jeffrey Riley's order for primary schools to resume in person by April 5.

The Amherst Regional Public Schools are operating with a number of COVID-19 mitigation strategies in place, including mask requirements, six-foot spacing between desks at the elementary schools, along with ventilation improvements and more time outdoors. Desks at the middle school will be spaced five and a half feet apart, Morris said at a Regional School Committee (RSC) meeting on Tuesday (4/6) and by a minimum of three feet at the high school and six feet whenever possible.

Morris was enthusiastic in the ARPS Update about how the return was going. "Thanks to the beautiful weather, we have been able to utilize outdoor time for many lessons, activities and lunch breaks," Morris wrote on Friday. "Now we're looking forward to seeing our third, fourth, fifth and sixth graders on Monday!"

About 75% of Amherst elementary students are expected to return to buildings, with the rest remaining remote. Morris said at Tuesday's meeting that 69% of middle school students and 60% of high school students are expected to return in person. Morris said he believes most of the district's staff have been vaccinated. Statewide, children ages 16 and up will be eligible for vaccination beginning April 19.
Morris said that despite some interest among Amherst Regional Public School families in the prospect of continued virtual instruction in the fall, establishing that program would be difficult due to extensive state requirements. "It's almost like creating a charter school within your district," Morris said.

At Tuesday's meeting, the RSC entered into an executive session to discuss bargaining with the Amherst Pelham Education Association. The district's contract with the union of teachers, paraprofessionals, clerks and school nurses ends in June.

COVID Cases In Schools Begin To Decline Statewide
Statewide, there were 978 COVID-19 cases reported by public school districts between April 1 and April 7, according to DESE, including 815 among students and 152 staff, representing less than 0.5% of all individuals who were in school buildings. The total schools COVID-19 caseload number dipped for the first time weeks, showing a decline of 67 cases from the record high of 1,045 reported for the seven days ending March 31. The largest decline was among infected staff, from 244 to 152 cases, potentially the result of school employees having been vaccinated over the last several weeks.

The state's "COVID-19 Interactive Data Dashboard" shows some signs of hope, including that the seven-day average caseload declined to 1,409 on April 8, from 2,041 on April 1. Nonetheless, DESE warned that a spike in COVID-19 cases in schools is possible as children return to buildings.

"With hundreds of thousands of students returning to school buildings, medical experts have forecasted that the number of positive cases reported to schools may increase," DESE stated.

Students at Amherst Regional Middle School are set to return the week of April 26 for two days, and then resume full five-day schedules on May 3, when high school students are also expected back.

DESE wrote that it will continue to follow safety guidelines and mitigation strategies, "including pooled testing to help identify and isolate positive cases."
The state maintains that many schools across the Commonwealth have been "safely educating students in-person since September, with very little evidence of in school transmission in schools."

At recent meetings, Morris has cited challenges with the pooled testing program, including a falling staff participation rate, financial costs, and a drain on school nurse time.
Talib Sadiq Named Permanent Principal At High School On Friday, Morris also announced that Talib Sadiq was hired as principal of Amherst Regional High School (ARHS), "after his highly successful service in the interim role during the 2020-2021 school year." Sadiq was an assistant principal at ARHS from 2018 to 2020, and was previously dean of students at Amherst Regional Middle School.

In a survey of students, families and ARHS faculty and staff, most respondents expressed support for keeping existing leadership .

"I am thrilled that Mr. Sadiq has accepted the permanent position as Principal of ARHS," Morris stated. "The district is fortunate to have a proven leader with such expertise, who knows the ARHS community so well and has already dedicated many years to supporting our students and families."