Water Treatment Plant Replacement Costs Rise Significantly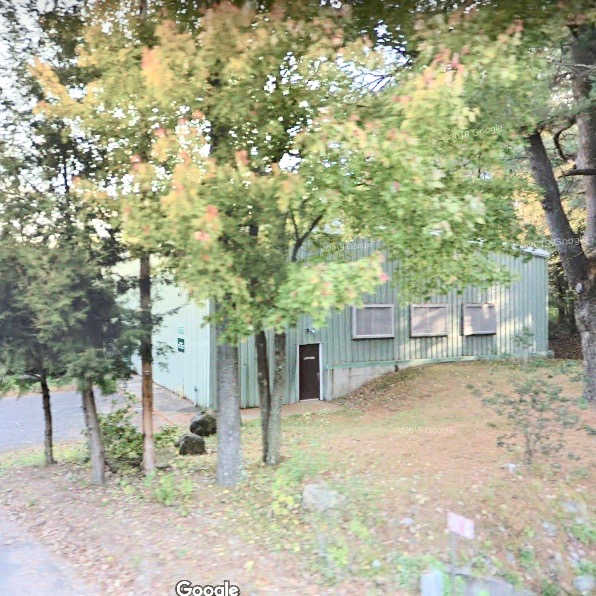 The cost of replacing Amherst's Centennial Water Treatment Plant is now estimated at $13.8 million, which is $600,000 higher than was discussed at a January meeting and 25% higher than the $11 million for which borrowing was approved last summer. (Previously reported here).
The new estimate was presented by Finance Director Sean Mangano during an April 12 report to the Town Council about proposed increases to water and sewer rates. Mangano said three main causes are driving the rate increases: significant infrastructure improvement costs, including that for the Centennial plant; a general decline in water consumption, reducing the revenue from water bills; and a dramatic decline in consumption due to the pandemic-related closure of UMass and other colleges. (See earlier article here.)
In addition to the proposed rate increases, Town Manager Paul Bockelman reported to the Town Council that he is seeking federal funds to help with the major infrastructure investments. He wrote, "I submitted a list of needs to Congressman McGovern, which included upgrades to the Centennial Water Treatment Facility, development of a Reuse Water Treatment System, improvements to the Wastewater Treatment Facility, and sewer lines throughout the Town." Another source of funds that could potentially be used to replace lost revenues could be the American Rescue Plan. Mangano said the Town was awaiting specifics on eligible uses. 
Bockelman is recommending a water rate increase from $4.20 per 100 cubic foot in FY21 to $4.60 in FY22, and a sewer rate increase from $4.60 to $4.90. Rates are projected to rise gradually in the coming years, to $5.40 for water and $6.20 for sewer by FY26, for an average annual water bill of $648 and an average sewer bill of $744.
In response to a question from Councilor Cathy Schoen, Mangano said the water rates projected for FY23-FY26 do not account for the higher $13.8 million estimate for the Centennial project, rather they are still based on the $11 million estimate. "That number is still in flux," he said, referring to the estimated cost of the project.
Mangano shared a comparison chart of water and sewer bills which are based on an average annual household consumption of 90,000 gallons (120 hundred cubic feet per year [hcf/yr]). The chart indicated that Amherst's rates were still below some surrounding towns and the state average. However, Mangano acknowledged that it was not a complete apples-to-apples comparison since the state rates were from 2017 and the rates listed for the towns may be older than FY21.
While 120 hcf/yr is considered the state average for annual water consumption per household, Councilor Mandi Jo Hanneke noted that number is 3-4 times her own household's usage. Assistant Superintendent of Public Works, Amy Rusiecki said that it is based on a state average of 65 gallons per person per day in a household. Hanneke asked that they drill down into actual usage patterns in Amherst to estimate the local average since assuming the average household consumes 120 hcf/yr "distorts what these [rate] increases do."
Schoen and fellow Finance Committee member Bernie Kubiak meanwhile are looking into different rate structures that could include a fixed quarterly charge in an effort to stabilize revenues and partially cover fixed costs. Any change in rate structures would not apply to this coming year.
Councilor Darcy Dumont, who serves on the Energy and Climate Action Committee, asked if the potential for on-site solar has been explored for the Centennial plant, noting that "water treatment plants are energy hogs." "It's still being looked at," Mooring responded. Until they finalize the design, he said, they won't know what energy needs the plant will have.
The proposed rates were referred to the Finance Committee for review, with a report and recommendation due back to the Council by May 17. In the past, the Finance Committee has recommended the Council approve the rates proposed by the Town Manager.