Public Comment: Fund Community Safety Working Group & Amherst Schools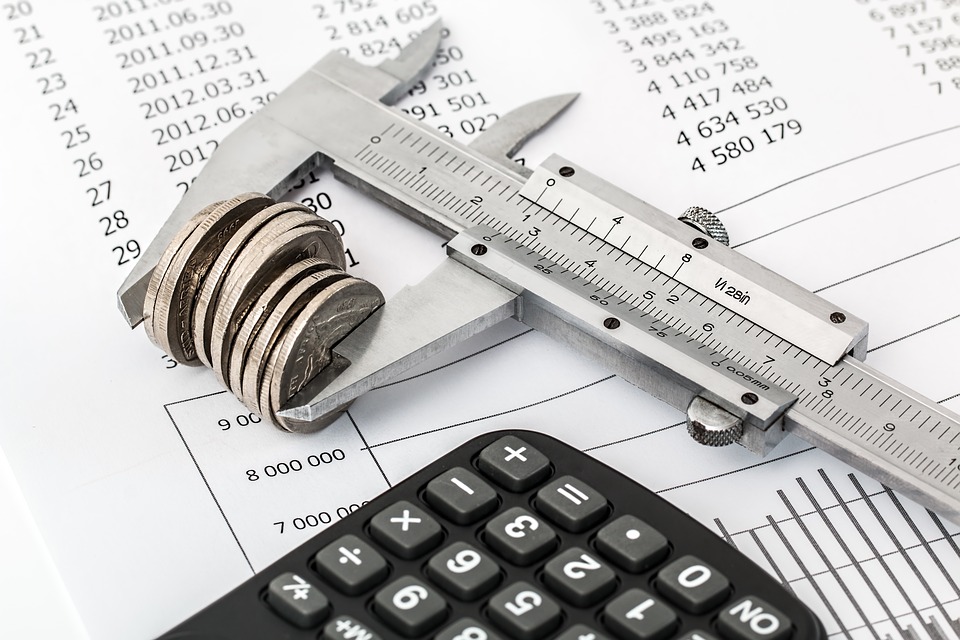 Forty-four people offered public comment at the Public Hearing on the Town Budget, conducted as a joint meeting of the Town Council and the Finance Committee on. May 17,2021. That meeting was held via Zoom. A recording can be viewed here.

We include below a sampling of the full text of some of those public comments. All speakers offered comment in support of the work of the Community Safety Working Group (CSWG) and for allocating a larger share of the FY 22 budget to support their work, and/or in support of allocating a larger portion of the budget for the Amherst Public Schools. Nearly all requested that this additional funding be achieved by reducing the Amherst Police Department (APD) Budget. Speakers were limited to a maximum of two minutes each,.
A brief summary of what every speaker said can be found in the Indy's report on the Council Meeting.
Ana Devlin Gauthier
My name is Ana Devlin Gauthier, I am a resident of District 5. I have spent some time recently trying to learn Mass General Law, you know, just for some light reading, and I am hoping it will be helpful in informing my comment. As you all know, MGL is not exactly a simple document, so I apologize in advance if I am incorrect in any of my interpretations, but hope you will consider the spirit of my comment if that is the case.
As I understand it, you all as the council are not able to reallocate within a proposed budget, unless it is within a department, but don't worry, there are still opportunities to show your constituents you are hearing them.
I would like to ask the council today to reject the budget as proposed, and ask the Town Manager come back with one which fully funds the CRESS program or at a minimum provides a clearly outlined escalating budget plan to do so within three years, along with a full time professional Diversity and Equity position, not part time, and absolutely not a role added to an existing position that is current filled. That is a position requiring specialized knowledge and skill, and should be a new hire.
You have heard significantly from the public tonight and at past meetings where they believe that money for CRESS should come from, and while I understand that specific reallocation across departments is not within your purview as a council, I hope Paul considers it if and when he resubmits a budget.
I also ask the council take a vote to deem necessary, as outlined in MGL Part I, Title 7, Chapter 44, Section 33, a full time DEI Coordinator, along with components of the CRESS program that were not included in the budget, making sure to specify that it isn't that these specific components were less funded, but that they were not present at all. Paul would submit that addendum to the budget, and if he did not do so within seven days, the council would vote on the appropriation themselves.
Instead of dismissing comments asking for reallocation since that is not within your scope, I implore you to instead consider how you can meet the asks and needs of your community, within the bounds placed on you by law. Every conversion you have, every vote you take, is an opportunity to move the needle towards equity and liberation and meet the expressed needs of your community. If you cannot answer that question of how this is moving the needle and if it is moving it enough, the discussion should not be over until you can.
Addendum: Research Into Mass General Law
The Council is bound by MA General Law to either approve, reduce, or reject the budget as proposed by the Town Manager. They cannot increase it, or move dollars around from what the Town Manager proposed (if I am interpreting the law correctly). This is outlined here. This means that asking them to increase the amounts and/or redirect will (I am guessing) be met with a quick "we can't do that" and then no further action or conversation (which is frustrating, to say the least).
However, the following section of MGL (Part I, Title VII, Chapter 44, Section 33) says this:
"In case of the failure of the mayor to transmit to the city council a written recommendation for an appropriation for any purpose not included in the annual budget, which is deemed necessary by the council, after having been so requested by vote thereof, said council, after the expiration of seven days from such vote, upon its own initiative may make such appropriation by a vote of at least two thirds of its members, and shall in all cases clearly specify the amount to be expended for each particular purpose, but no appropriation may be voted hereunder so as to fix specific salaries of employees under the direction of boards elected by the people, other than the city council."
---
Mareatha Wallace
My name is Mareatha Wallace. I have been a lifelong resident in Amherst. I graduated in 1991 and I have raised my four children here. My father taught at Fort River Elementary School for 39 years. So I remember when Amherst was a town where the cops weren't involved in every aspect of everything going on. We had affordable housing and our educational system was bar none. I've had four kids go though the Amherst Regional High School – my son just missed his graduation because of COVID. But after dealing with the cuts that have happened – the cuts to the music and arts program, which helps kids develop all around – it's called teaching the whole child – those things needs to stay – they must stay – otherwise we are creating automatons. We are not creating people who know what's going on In the world. The next thing is the APD. It does need to be defunded. And I am saying this because even though we are well known, people in my family have been stopped by the Amherst Police while walking down the street, and asked what they are doing,. I don't think that's necessary because they were just walking down the street. And when I hear something like that it concerns me. And I don't think that it's ok for it to ever happen. And the only way to say "not in this town" is to literally standup and say "not in this town". And I think it's so important right now that we start making that change because it is so hard for people who look like me to sit in front of a group of people who look like you and speak their truth.

---
Zoe Crabtree
My name is Zoë Crabtree and I am a resident of District 5. I am asking that you fully fund the CSWG programs and cut the APD budget by 45% to cover those vital community resources. I am calling on you to follow through with what you said you'd do during the budget process last year: fund an alternative to policing. Last year, after many community members urged you to cut the police department budget, you told us three things:
We were reacting to national news that wasn't relevant to our town
You didn't have enough information on what alternative policing models were out there and what one might look like in Amherst
And that cutting the police department budget without providing an alternative would be irresponsible.

Because of the vital work of the CSWG and the 7 Generations Movement Collective (7GMC), you can no longer hide behind these excuses.
The report that 7Gen created for the CSWG demonstrates, with many heartbreaking quotes from community members of color, that racism in policing IS a local issue. So you can't pretend anymore that Amherst is a special place where racism doesn't exist.
7Gen's report also included information on how other towns are approaching alternatives to policing.
And the CSWG worked very hard to design and present their CRESS program, the alternative to policing model that you requested.
However, the budget that Town Manager Bockelman has presented you with only allocates $130k to CRESS. That's less than 10 percent of the budget that the CSWG projected the program would need. And the full DEI office that they envisioned has been adapted into what amounts to a title change for an existing employee in the budget.
I understand that the Town Council is not able to create amendments that add or reallocate funds.

I also understand that last year, when faced with a monumental public health crisis, we were able to adapt our processes and enact a one month budget to give the town more time in the budget process. Is racism not an equally urgent public health crisis? I urge you to honor the challenging and emotionally draining work that the CSWG has toiled over these past 6 months by finding a way to fully fund all of their recommendations. Anything else is a slap in the face to each and every member of the CSWG who – against all evidence – decided to take a chance that this time the Town would listen to community members of color.

Cutting the APD budget by 45 percent would provide enough to fund all of the CSWG's recommendations as well as giving $325k back to the school budget in a year where the last thing we should be cutting is education.

After a 45 percent cut, the APD would still have more than $3.3 million dollars to continue responding to calls like one reported where: "Police assisted a South Amherst woman get her son back into the home after he went outside wearing only his underpants." Truly a public safety service that requires an armed officer.
Additionally, I ask that you freeze all hiring at the police department, including for the 4 positions that are currently vacant, and work to shift half of the FTE positions in the APD over to the CRESS program over the next 2 years.
Again, I ask: Is ensuring the safety of ALL of our community members less important when the police department is putting residents in danger than when the novel coronavirus is the threat?
---

Jennifer Page
My Name Is Jennifer Page and I live in Amherst.
First I want to thank all the members of the public who have spoken and will speak tonight, for their dedication and service to the town and our community. I won't repeat any of the things that have already been said, as I agree with all of them 100%.
I follow many of the town Councilors on Facebook and have seen how you have touted the decisions that the Council has made that support what the community wants. Councilor Ross in particular has reported on Facebook on how many comments you received in favor of the library project, and the percent of the total comments that were in favor of it. And as we all know, 10 of the 13 councilors voted in favor of the library project.
I wonder how Councilor Ross and the rest of you will vote and act now, given how many comments you have received in favor of fully funding the recommendations of the Community Safety Working Group, moving money into the Amherst public schools and ARPS budgets, and reducing funding for the police. I want to ask if you do truly listen to what your constituents want and ask for, and in many cases are begging you for?
I hope that you will apply the same standard to this decision as you have applied to other decisions, when it comes to listening to the public comments of your constituents.
---