ARHS Presents The Sound Of Music June 3-5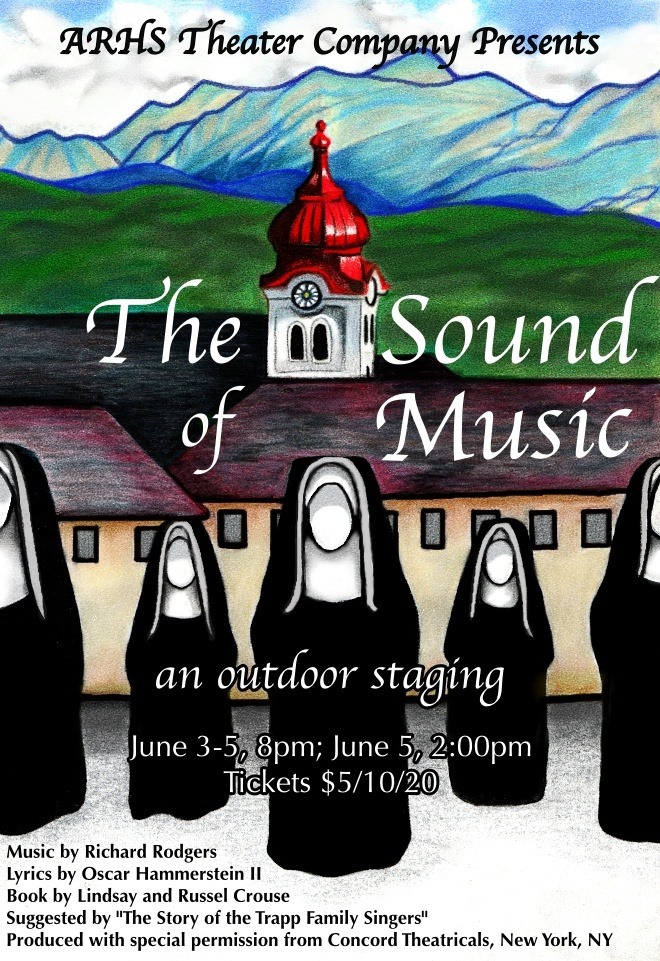 Source: ARPS Friends Of The Performing Arts
The Amherst Regional High School Theater Company will present a fully-staged outdoor production of The Sound of Music June 3-5 at 8 p.m with a matinee on June 5 at 2 p.m. The production will feature the work of a large cast and tech crew, a student-led pit orchestra, and a team of graduating senior leaders.
In accordance with state guidance for school events, audience members are asked to follow all school and town guidance on COVID-19 protocols for this event. A full audience guide will be available to answer any questions prior to arrival regarding seating, access, timing, and COVID policies for the show.
If inclement weather, requires the cancellation of a show, there will be a "make-up" performance on Sunday June 6 at 7:30 p.m.
Audience members should plan to bring their own seating. Blankets and low chairs are welcome. All proceeds from the musical go directly to rebuilding the theater program after the cancelled performances of Spring Awakening in March 2020.

Tickets can be reserved here.
Information on Facebook here.