Public Hearing Scheduled On CDBG 2021 Priorities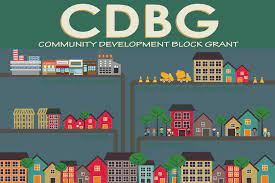 The Community Development Block Grant (CDBG) Advisory Committee will hold a public hearing on Wednesday, June 16, 2021 at 7 p.m. on Zoom to receive comments and suggestions from local residents regarding community priorities for the 2021 application process for CDBG grants for:

Social services
Non-social services such as housing and public infrastructure
Target area neighborhoods where non-social services can take place
The meeting can be joined using the link below:
https://amherstma.zoom.us/j/88970085928
and will accommodate public comment to the extent practical. To join the meeting via telephone: Call (312) 626-6799 or (646) 876-9923 and enter Webinar ID when prompted: 889 7008 5928.
The Massachusetts Department of Housing and Community Development (DHCD) has designated the Town of Amherst a Mini-Entitlement Community that is eligible to apply for Community Development Block Grant funds. CDBG funds support housing, community development projects, and social service activities benefiting low-and moderate-income citizens.

Additional information here.