Letter: Town Planners Should Try Harder To Preserve The Affordable Housing That We Have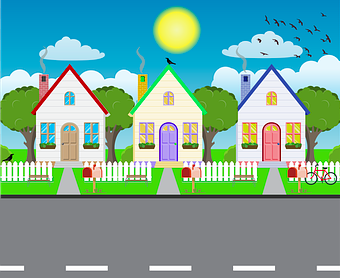 A version of this letter was sent to the Planning Board and Town Planning Department On June 16, 2021

The pending application of an absentee landlord to convert a single family dwelling to a duplex on College Street highlights a couple of important planning issues for Amherst. 
First, although the requirements for a special permit are somewhat more flexible than for a zoning variance, one important principle applies: Unless there is some impediment to use as prescribed by the zoning bylaw, relief of the kind sought here is not appropriate. This property is in a zone for single-family dwellings; its lot is sized for a single-family dwelling; it is currently being used as a single-family dwelling; there is no reason it cannot continue to be used as a single-family dwelling. Therefore, no exception to the law should be necessary for its continued productive use as is.
When I was a member and chair of the ZBA, we understood that we were to grant the applicant's relief from a zoning requirement only if there was some hardship, something that made it impossible or at least very difficult, to comply with the bylaws as written. Otherwise, over time, we'd be shredding the law and giving the Town things it hadn't voted for. The Planning Board and Zoning Board of Appeals, of all bodies, should readily understand that.
Second, consider affordable housing. It's on everyone's agenda; we know we need more affordable housing. For Amherst, that should mean not just affordable rental housing but housing that's affordable to own. Starter homes, maybe, and homes for Amherst's local workforce. Here is a house assessed at $242,000 in a neighborhood of other small houses. At one time they were all houses for what we'd consider classic families: parents and kids under one roof. The tragedy is that over time absentee landlords have outbid those families and created small student dormitories instead.
I wish the Town's planners and others who want to create new affordable housing would apply their brains and resources to keeping available for families and the local workforce those affordable houses that already exist. It's so much better, so much more efficient, so much more likely to be successful if we try to keep the affordable housing we already have, rather than letting them be destroyed and then trying to replace them with new dwellings that are bound to be more expensive and less affordable.
Ken Rosenthal
Ken Rosenthal is one of the founders of Hampshire College and served as its interim president in 2019. He has also been a member and Chair of the Zoning Board of Appeals.