Standout On The Common In Support Of Amherst Paraeducators, July 24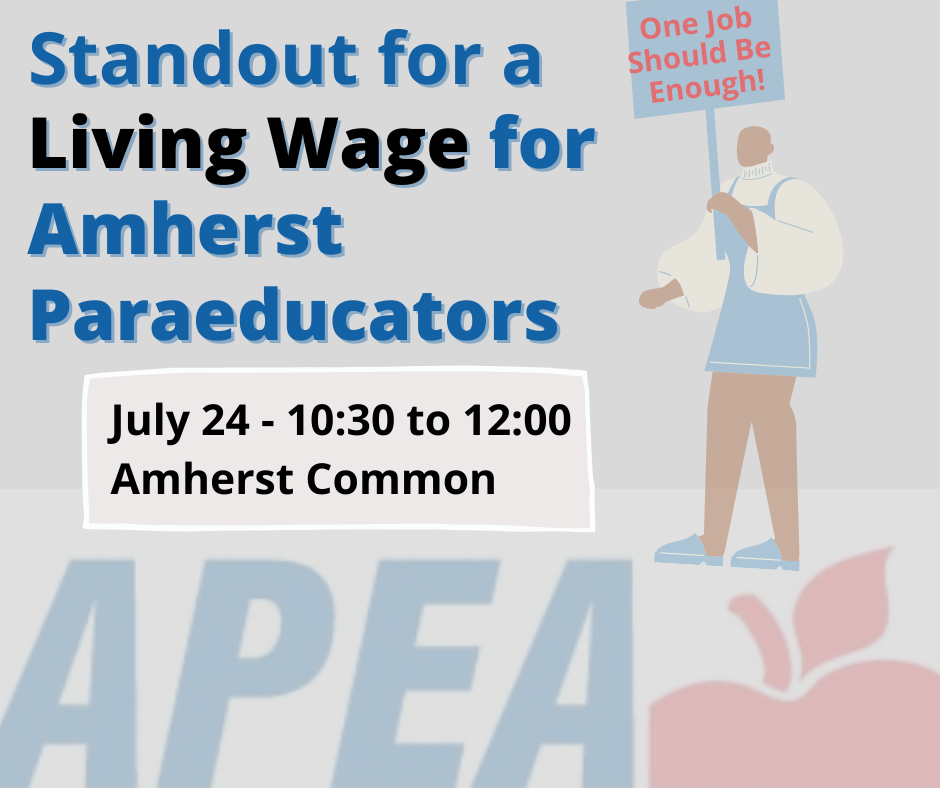 Source: Amherst Pelham Education Association

The Amherst Pelahm Education Association invites the public to Join them on July 24, from 10:30 a.m to noon for a standout on the Amherst Common in support of a living wage for Amherst paraeducators!!

While the annual individual cost of living in Amherst is $24,600 many paras in our district make less than $21,000. Still the School Committee refuses to offer more than a 1% cost of living increase, amounting to a raise of as little as 16 cents an hour for those who need it the most. After refusing to budge on this, the School Committee canceled negotiations and applied for a mediator to intervene. The APEA sees the School Committee action as both premature, and a preemptive measure on their part to deny active negotiation with APEA on this topic.

APEA will be talking with community members at the Farmers Market and holding signs visible to passing motorists. Let the Amherst community know that the work our paraeducators do greatly benefits our students and they deserve a living wage!