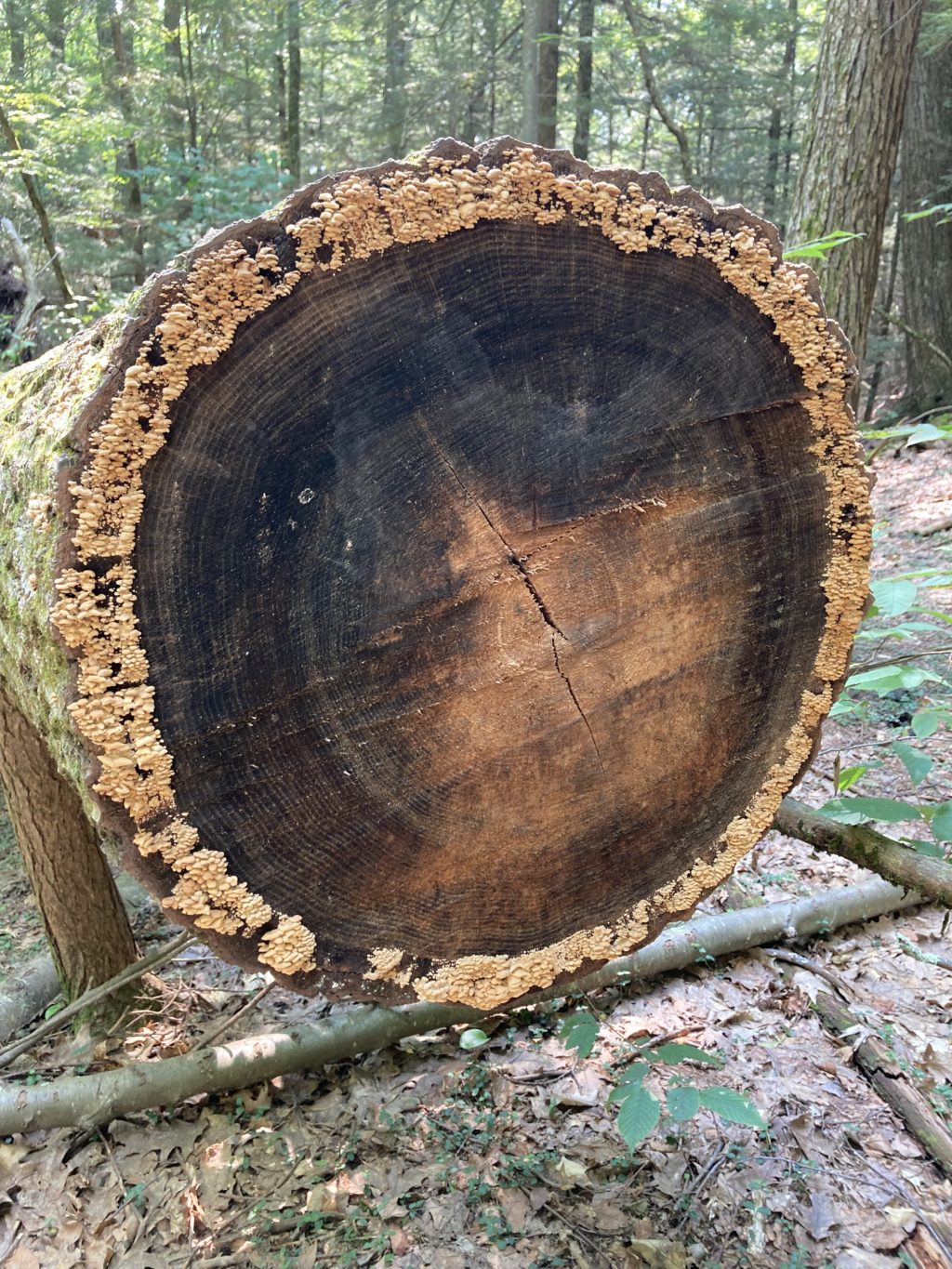 Hello gentle readers. I'm briefly on the west coast so no regular column this week. Instead, here's a shot I took several weeks ago while hiking on North Sugarloaf mountain in South Deerfield. I've never seen this particular phenomenon before, so I thought I might write about it. But I haven't had a chance to do the research, so at the moment I only have my own hunch about why the fungi formed this kind of a ring. The fungi are on an oak tree that looks like it was felled relatively recently—meaning probably not more than a year or two ago.
I have no idea what kind of fungus this is…identifying this type of small, generic fungi is tricky. If any of you can identify it, please post a comment. But, regardless of the species, why do you think the fungus formed this ring? Why isn't the entire cut surface of the log covered? Use the comments function to leave your guesses/hypotheses. I'll look into the matter upon my return and will share what I learn. Meanwhile, the woods should be teeming with fungal specimens in the soggy wake of tropical storm Henri. You're almost certain to see something you've never seen before!
Almanac is a regular Indy column of observations, musings, and occasional harangues related to the woods, waters, mountains, and skies of the Pioneer Valley. Please feel free to comment on posts and add your own experiences or observations.