Letter: Proposed Changes To Zoning Bylaws Appear Inadequate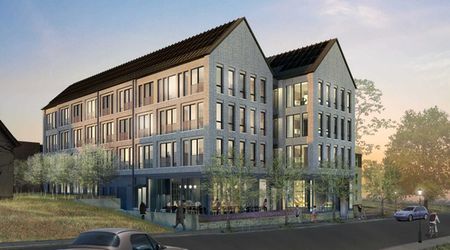 The following letter was sent to the Amherst Planning Board, Planning Department, Town Council and Town Manager on August 29, 2021.
I would like to briefly share my perspectives on issues to be discussed and decided at the September 1 meeting of the Planning Board:
Removing the limit on the maximum number of dwelling units in an apartment building will lead to overdevelopment of overly large apartment buildings, out of scale with Amherst, and also with the number of student apartments Amherst should be supplying. UMass Amherst needs to build more dorms on campus- this is a small town, so their claim of housing a large percentage of students on campus doesn't account for the 40% of students that seek student rental houses, in a town that is already 60% student rental houses.
To have as a standard that a building needs to provide "adequate" parking is inadequate, as inadequate parking will be provided, if that is allowed. Almost every student brings a car, as you will notice everywhere in town.


"Mixed use" buildings that have an inadequate amount of public-facing businesses on the ground floor are not mixed use buildings, and calling them mixed use buildings with such paltry commercial spaces is to allow developers to skirt their civic obligations – and such businesses as rooftop bars or hidden among apartments is inadequate.


Allowing apartments to be built without a special permit, but simply a site plan review is inadequate.

Please excuse my over-use of "inadequate." Feel free to replace it with: insufficient, not enough, deficient, poor, scant, scanty, scarce, sparse, too little, too few, short, in short; supply; paltry, meager; skimpy, sketchy, incomplete, restricted, limited; measly, pathetic, piddling; exiguous.

Ira Bryck
Ira Bryck has lived in Amherst since 1993, ran the Family Business Center for 25 years, hosted the Western Mass. Business Show on WHMP for 7 years, now coaches business leaders, and is a big fan of Amherst's downtown.