Speak Up! Mock Vote For Councilor-At-Large With Ranked-Choice Voting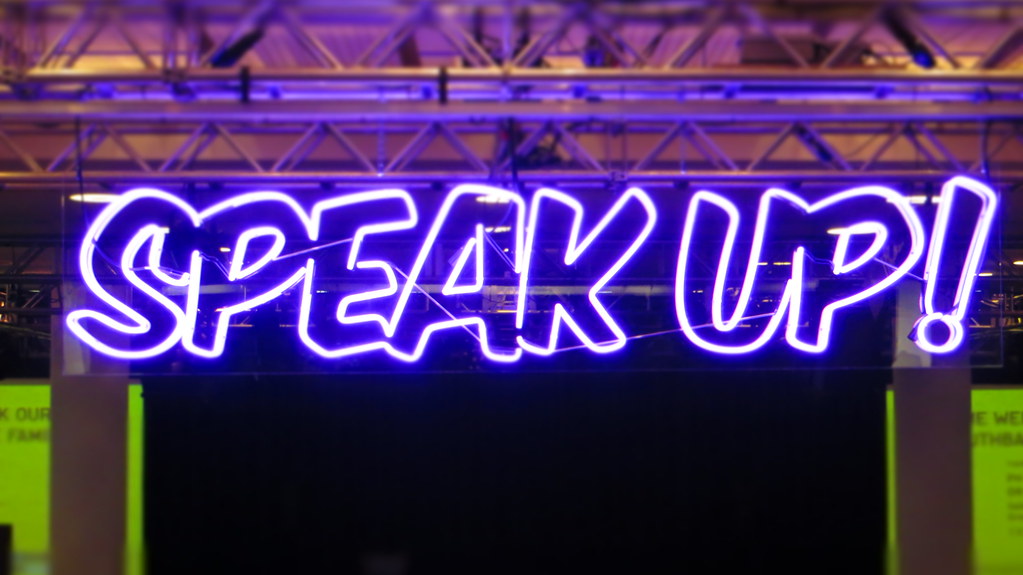 Had the Massachusetts Legislature passed House Bill H.777 earlier this year, Amherst voters would be marking ranked-choice voting (RCV) ballots in the upcoming November 2 local election. Instead, we will be using the traditional plurality voting method to choose our public officials.
In anticipation that someday the Legislature will ratify Amherst's home rule petition to implement RCV, passed 13-0 by the Town Council, we offer Indy readers an opportunity to try out ranked-choice voting in a mock election for three Councilors-At-Large.
A paper RCV ballot for upcoming Councilor-At-Large position would look like this: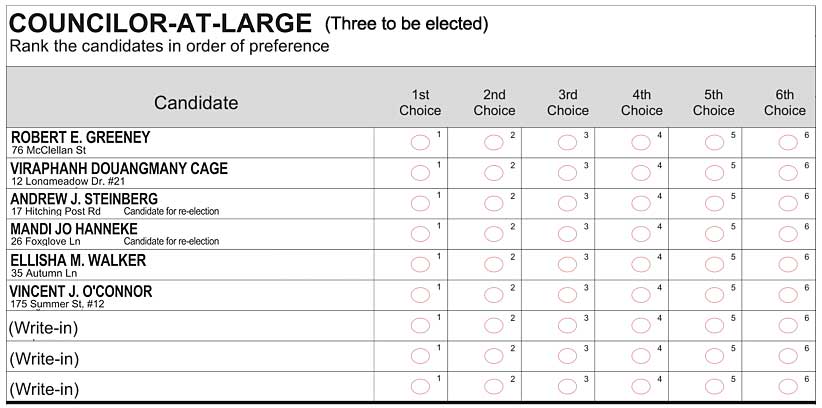 To simplify voting and tallying winners in our mock ranked choice vote, you will use the draggable buttons below to rank your preferences. We won't be accepting write-in candidates in this mock election.
Since you are allowed to abstain from ranking a particular candidate, we have added a a place for you to indicate how many of your rankings you would like to submit. For example, you may decide to submit only your top four candidates. In this case, your votes indicated by the lowest two buttons would be ignored in the tabulation of winners.
Ranked-choice voting is a fairly complex topic, and a full explanation is beyond the scope of this feature. We refer you to the in-depth Amherst Ranked-Choice Voting Commission Report for further details.
Voting in this mock election will close at midnight on Tuesday, November 2 (Election Day!). Results will be announced in the November 6 edition of the Amherst Indy.
We will compare survey results with the actual election results and will explore how ranked-choice voting might have impacted the results of this election. Please help us make this poll as accurate as possible by spreading the word to other voters about how to find this page.
---
Mock Vote for Councilor-At-Large with Ranked-Choice Voting
Rank your choices for At-Large candidates for Town Council and experience how Ranked-Choice Voting would work in Amherst