Letter: Town Council Has Failed to Deliver More Democracy, Meaningful Economic Development, Intelligent Rezoning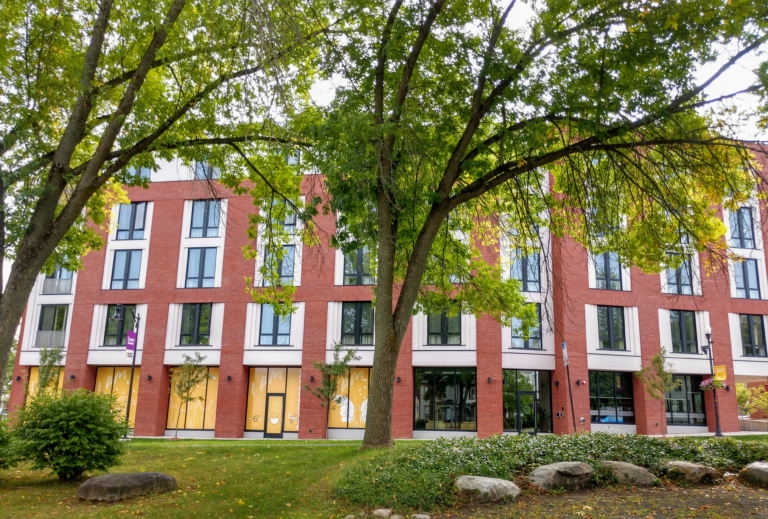 The following letter was sent to the Amherst Town Council, Planning Board, Planning Department, and Town Manager on October 25, 2021
As you, our public servants, consider the use of mixed-use zoning in our central business district, I ask you all again to realize that the our downtown should significantly provide a vibrant commercial base, where our community and visitors can find goods and services, and socialize as people do in marketplaces worldwide and forever.
If you take the easier path of filling the downtown with several more five story apartment buildings, whether you call them dorms or student housing, with as little commercial activity as allowed by an overly relaxed bylaw, you will solve the short-term problem of landlords, who complain that it's too difficult to find retail tenants during a pandemic and the rising advent of online shopping.
Ironically, the reason I shop online, as much as I do, is that it seems unlikely that I'd find all that I need in our local stores. When I think I can buy those items nearby, I do. If downtown Amherst is stripped of stores and professional services, we will need to go further afield to find what we need. That is short-term thinking, creating a vicious cycle.
I support such efforts as the Drake, Amherst Cinema, even a well-designed bandshell. But if those are the only reasons for people to use our downtown, we certainly won't need a Chamber of Commerce or Business Improvement District. Filling downtown with apartments and mixed-use buildings will kill downtown, especially if mixed-use means an apartment building with a token store, in a narrow corner of the building. Even worse is the sub-par idea of a rooftop bar for residents fulfilling that requirement. The community you serve deserves much more talented thinking!
Unfortunately, the Amherst town government chose to ignore the will of 1000 registered voters, who signed a petition, asking for a pause on building permits for six months, so that better planning could be done, versus deferentially suggesting miniscule changes to development proposals which were largely developed by a company beholden to a hedge fund in the Midwest. That distant ownership was not revealed by that developer, until it was exposed, and then the explanation was "of course, that's how it always was meant to be."
What is the purpose of all this building of student housing downtown? One might infer, from UMass President Marty Meehan's published comment, that UMass Amherst (and many colleges and universities) is facing a "demographic cliff," as college age populations decline. The children of baby boomers are finishing their higher education. And the fewer babies born during/ following the 2008 financial crisis, are now in their early teens. Those impending trends will challenge most colleges.
So, I can see why UMass is not enthused about building more dorms and are fine if our town provides that resource. We certainly can't be seeing this as clearly as it must be seen if the planning board is chaired by a planner at UMass. We need to do better with our ongoing muddling and mingling of the needs of town versus gown.
Not to mention, most state universities are in much larger cities, than the City Known as the Town of Amherst (fyi, that's the official name of Amherst). Boston can absorb off-campus students much better than Amherst (even as Boston University says that housing a large percentage of students on campus is one of their best profit centers).
We hear all the time about our housing crisis, as if it's unique to Amherst, and not a national problem. But our studies of housing production are out of date, and vital statistics are lacking. It is not even clearly known what the population of our town is (full time + school year residents = 40,000, but what's the real breakdown? What percentage of houses are student rentals, in a town where 60% of our houses are rentals? Curious minds want to know!!)
We have parking studies that say no garage is needed, and then we plan to build a garage,and proceed with rezoning prior to study and planning. Why not plan first, zone later!? We are asked to trust our councilors, that they will not break their promise, that a garage will only be 3 stories, but there is already talk of a taller one!
And it is claimed that we need to solve a housing crisis by "unlocking" our zoning bylaws, but we don't know how much we've increased our "bed count" since the alarms first went off. And we don't know if there's any reason to believe the theory (espoused by the super-majority of the council) that allowing a triplex with an accessory dwelling unit, plus enough parking for those 16 students on a half-acre, in the neighborhoods nearest downtown, will actually lead to any more inclusion, diversity, affordability, or attainability. That's a theory of a non-economist on the town council. But a local economics professor, who has created economic plans for presidential candidates, says differently. He says the most profitable customers a town can have are retirees, who pay real estate taxes but don't use the public schools. But those concerned about the state of downtown development have been called racist, for pointing to the many mentions of "character of the neighborhood" in our own master plan.
Those "best customers" are the people who are most shocked at what's happening in Amherst. I personally know several that are moving out of town, or seriously considering it. Families might buy those houses, but so might slumlords, who are now increasingly from out of town and buying multiple houses on a block to quickly change a neighborhood into a student slum. "Student slum" is not a term I like to use. I am quoting a town councilor, who says things like "that area is already a student slum, so why not allow the landlord to do what they want?"
Councilors like those stack the planning board with people who are not known for looking deeper and drilling down. There is little consideration of what the town is becoming, or what so many people in our community don't want. The "crabby nimbys with time on their hands" are mostly disregarded, but there are more and more sneers from most of the planning board. As well as the town council.
During this time of growth for towns in Western Mass, as people leave cities for safer pastures, I have several family and friends who are looking for a home around here. I am sad to say I have advised them to not look in Amherst. I moved here in 1993 after taking a good look at an interesting town, and deciding to raise my family here. Ask around. Many people agree it's not the same place. Ask around. You will find many people who are dismayed at how decisions are being made here.
As we face an election, I am hoping that the Town Council evolves into a more of a place with transparency, fair process, public input, and long-range vision.
I would not say that the Town Council has achieved much, democracy wise. The town where only the "H" is silent is very demoralized, in addition to very divided. The Town Council needs to do much more, and be transformed, to do the public service that is their Job One.
We expect better.
Ira Bryck
Ira Bryck has lived in Amherst since 1993, ran the Family Business Center for 25 years, hosted the "Western Mass. Business Show" on WHMP for seven years, now coaches business leaders, and is a big fan of Amherst's downtown.