Letter: Why I Will Vote For Vira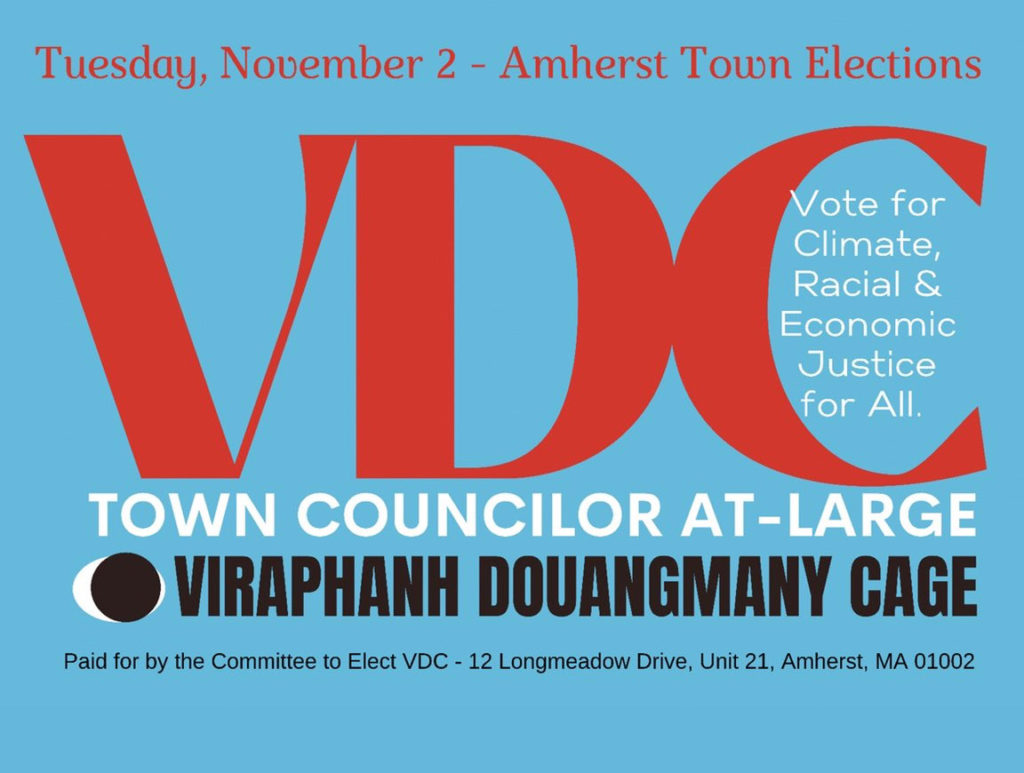 On a small motorless wooden fishing boat under the cloak of night, crossing the Mekong River quietly while trying to evade the watchful eyes of soldiers in patrol with guns ready to shoot, a five-year-old girl held tight to her mother. Obedient to her mom's stern yet simple warnings, she did not fuss or cry, because to do so equaled death. They were escaping communist Lao making their way to a refugee camp in Thailand. Unbeknownst to them at the time, their efforts would take them to the US after a year in the camps.
This little girl started kindergarten, picked up reading and writing English fast and would later graduate from one of Boston's public exam schools and UMass Amherst. This little girl, who grew up in adversity, with a background of advocacy for her parents, grew to be a fierce defender of her community and the working class. Organizing and coalition building were the hallmarks of her career working in Washington DC for the Asian Pacific American Labor Alliance, AFL-CIO.
Vira Douangmany Cage was that little girl who now makes it her mission in life to champion for the underdogs: the poor, homeless, disabled, discriminated, and disenfranchised. Her survival instinct translated into the fighting spirit: to right the wrongs, and to speak up for the voiceless in search of justice and fairness. You do not need to agree with her politics or policy orientation, but you need to know that Amherst needs her to speak up for the voiceless mass who for so long has been ignored and made invisible.
If you believe in diversity, inclusion, and equity, please join me in voting for Vira Douangmany Cage for the Amherst Town At-Large Council.

Hwei Ling Greeney
Hwei Ling Greeney is Founder and Executive Director of Amherst Community Connections and a former member of the Amherst Select Board.