Flood Maps Appeal Period Ends December 9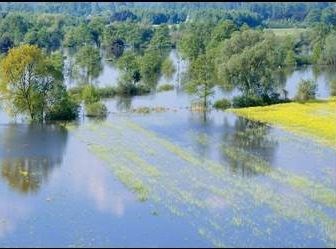 Source: amherstma.gov
The Town of Amherst is in the process of updating its Flood Insurance Rate Maps (FIRM) and Flood Insurance Study (FIS). Most of the Preliminary Flood Insurance Rate Maps have been available for review since July 2020. Recently revised panels have been available for review since July 2021. A 90-Day appeal period for panels will end on December 9, 2021.
Amherst's FIRM maps were last updated in 1983. New technology for mapping flood prone areas is now available and Town Meeting appropriated funds several years ago to update Amherst's flood maps.
A consulting firm, AECOM, has been working with the Town to create more accurate mapping of the floodable areas along rivers and streams. The maps are posted on the town website at the following link: FIRM Revision Project – 2021 Update | Amherst, MA – Official Website (amherstma.gov)
The maps are also available in paper format for viewing at Town Hall, 4 Boltwood Avenue. Interested persons can arrange to view the paper maps by contacting the Department of Conservation and Development, Planning Director, Christine Brestrup at the link and phone number below.
Once the appeal period is complete and all appeals have been resolved, the town will enter into a six-month compliance period, during which the maps will be presented to Town Council for approval, along with bylaw amendments associated with FEMA floodplain requirements. The Town expects the flood-mapping project to be concluded by June 2022.
The public is invited to view the maps online or by contacting the Planning Department staff if you have any questions or wish to file an appeal: Christine Brestrup, Planning Director, 413-259-3145, brestrupc@amherstma.gov or Nate Malloy, Senior Planner, 413-259-3322, malloyn@amherstma.gov