Letter: Garage Proposal Characterized By Poor Planning And Contempt For The Public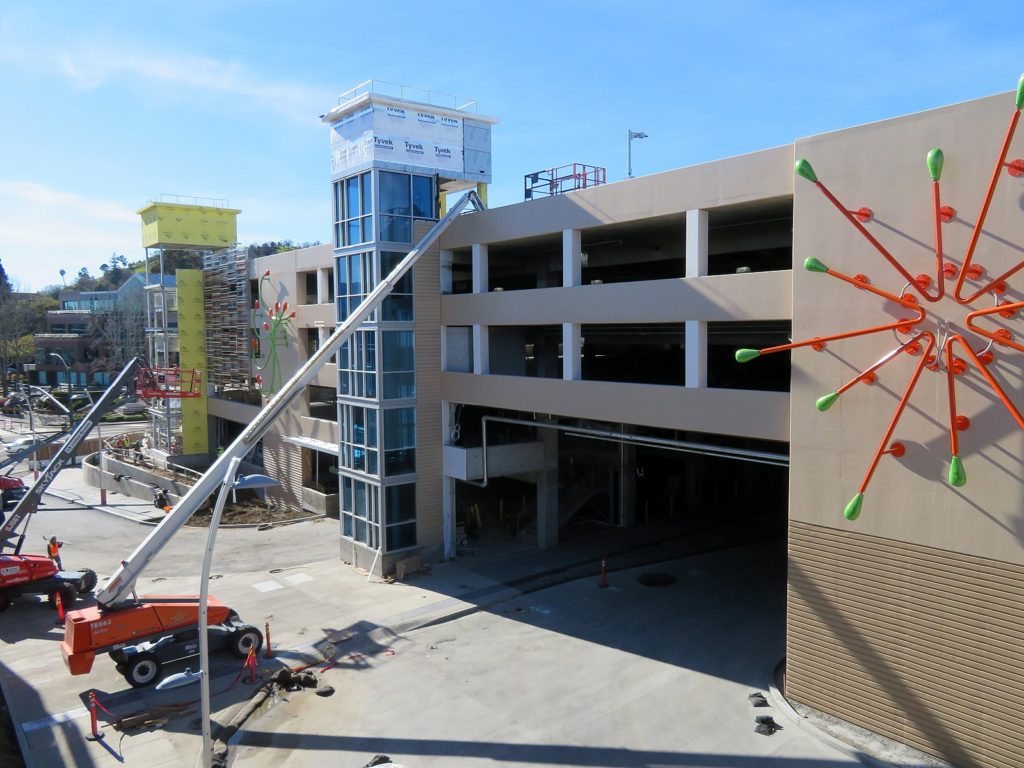 It is difficult to know how many meetings I've attended, despite having started engaging on the proposed North Prospect Street garage only a few months ago when we bought our house in Amherst. The same issues are raised in each meeting. Two officials (both not re-elected and thus with no real mandate) continue to push for this garage.
First, the Planning Board. So many issues were raised by residents, including the lack of data -actually there is some data, but it shows this lot has been used less and less since 2015 – so why expand it? That alone should have stopped the spending on what has followed. At my first meeting, we were even told the garage would be "free." That should have been another warning sign, but the discussions continued. I participated because I believe in community process – giving voice to residents, meaning that decision makers are listening. At the last meeting where a vote was taken, there was an amazing callousness, lack of knowledge about what actually goes on at the site and impatience on the part of Planning Board members. They were visibly not listening and had already decided to vote for the garage…our comments were irrelevant. So we wasted hours of our time for 3 minutes each. The procedures made us invisible figuratively and literally. Zoom was set to NOT show how many participants were present and to show only the faces of the Board members, not the public speakers. Thus each of us spoke in isolation.
Second, the CRC, where we actually seemed to be heard because there was an attempt to respond to questions, also happened in isolation. But here too the facts got in the way. Facts indicate that there is no reason for a garage and no evidence was presented to support the rationale or cost (financial and environmental) for a garage.
As a person new to this town, I wondered why this persists when really there's no basis for it. Incredulous, I've been speaking with the people around me and I've learned a few things that need to be said:
1. There is one group of people who have convinced a critical core of elected officials (who are now voted out) that have a very detailed plan in mind, which they are convinced will make Amherst a "destination."
2. This plan includes a new library, a music venue, apartments for students downtown, the elimination of small businesses on the street front of the main road, and a parking lot that will tower over a historic district, and abut homes that are nationally designated historic homes. The plan even includes a skyway, so people who arrive in their cars do not have to be exposed to the outdoors or traffic and can get to their destinations avoiding the externalities they have caused by their presence.

3. I have learned that there is strong interest on the part of one investor to do this in this particular way, with a garage in this particular location, so no consideration has been given to the Town of Amherst as a whole. There has been no effort to truly study what would make a sustainable Amherst given what we know about climate change and the current state of our economy, society and physical environment.

4. I don't know if this is a good plan or not, but I do know that no community or social impact assessment of such a plan has been conducted. I do know that residents were not consulted in this detailed plan. I do know that residents object. No resident has come forward in any of the meetings I've attended speaking for this change; all have been opposed.

5. Our Master Plan is a good one, weak in areas I'm interested in – energy, for example. But at least it's not 45 years old like the garage proposal.
Changes are happening ever faster. We're wasting time on something for which there is no rational basis and no public support. Why not build a city of the future that is notable for closing the gap on economic, educational, ethnic and other disparities?
For me, in addition to the feeling of yuckiness being pulled personally into a policy debate, not to speak of being made into a victim, the negativity that one is exposed to in these meetings is draining. But the important point here is that no one was listening to what we were saying about the lack of data to support the need for this particular garage…it was pre-determined. Let's not pretend there's some kind of civic participation here. There isn't.
A small group that perhaps thought they're doing the best thing for the rest of us, despite our views to the contrary, is driving this process. I come from a development background, and all over the world I see such good intentions and the inability of experts to listen to everyday people result in the ruin of individuals, communities and even countries. I appeal to this group that presumes to know what is best for us: Please listen to us.
Some of you will move on to other careers in other places, but is this the legacy you want to leave for future generations? Do want to leave behind a car-centric community in the midst of climate change, while the COP 26 is in process, and immediately after yet another devastating IPCC report? Listen now and do the right thing. Stop the discussions of a garage on North Prospect; close this book and focus on a sustainable Amherst which requires us to work together, private and public, to figure out how we will protect our environment and create a community of justice and peace.
Rani Parker

Rani Parker is a resident of North Prospect Street and the Lincoln-Sunset Historic District