Much Need, Limited Revenue: Finance Committee Considers, Fire Safety, Housing And Revenue Streams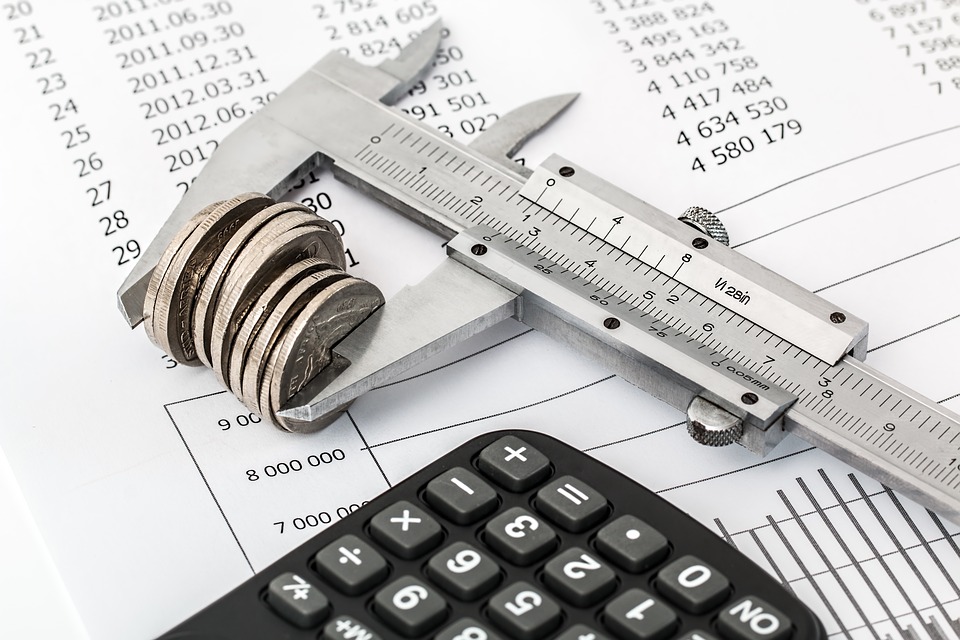 The Finance Committee is a committee of five Town Councilors (voting members) who are appointed by the Town Council President and three non-voting community members appointed by the Town Council.
The meeting took place over Zoom and was recorded. That recording can be viewed here.
Present
Councilors Andrew Steinberg (Chair, at-large), Cathy Schoen (District 1), Pat DeAngelis and Lynn Griesemer (District 2), Dorothy Pam (District 3). Non-voting members: Robert Hegner, Bernard Kubiak, Matt Holloway
Staff: Sean Mangano (finance director), Bill Kaizen (note taker)
The Finance Committee opened its process to make recommendations about the proposed 2023 town budget, spending time on how to understand revenue and costs at the regional and elementary schools, as well as the town's relative per capita expenditures, the student housing and parking conundrum, unanticipated expenses to build a dog park at the former landfill, how the BID's performance shell would be managed, maintained, staffed, and insured, the extreme public safety need for a pump ladder firetruck, being mindful especially of the dangers to residents of medium-height student-style apartment buildings, competing demands such as road and sidewalks, African Heritage Reparations, and the need for the committee to take revenue into account, to prioritize, and to plan four or five years into the future.


Cathy Schoen and Robert Hegner stressed several times that the town should not only look at 2023. "[We need to look at] how we move forward over the next four or five years…and as we're implementing new programs, there's going to be a need to figure out how we're going to pay for them. We're not going to grow our way out of them or grow our way into them," said Hegner.
Schoen said, "I want to go out four or five years, but we don't budget that way. Unless we get Biden money for infrastructure and/or state money, are we in trouble in 2026 because of what we do in 2023? I'd like a look at that—and that is a request, as well as a question."
Councilors who can vote as well as non-voting members had few answers when it came to trying to understand how our college student population affects our per capita income and per capita expenses, but the question was raised. The most comparable towns, they said, might be Dartmouth, Massachusetts or Burlington, Vermont, but both of them differ too significantly from Amherst because a significantly low percentage of our residents contribute to the tax base. "I don't know how many comparable towns there are, where half of the population is in higher ed and passing through," Schoen pointed out. "There just aren't that many." Bernie Kubiak agreed, saying, "The presence of students has a real impact on all these kinds of measures."
Taking it a step further, Schoen raised the question, "Would we ever be able to do comps on the PILOT [payment in lieu of taxes] program that other towns get from their private colleges or public universities? Up in Burlington, UVM [University of Vermont] made a big long-term commitment to the town of Burlington." That information would be useful for the town in negotiations with the university and colleges here. Hegner said, "I have the same concern that maybe we're not getting as much from the educational institutions as we could or should. We should have a better look at that."
Sean Mangano agreed. "That's not to say that we don't get any revenues from the university—it being here is a huge economic driver" but having an economic driver is different from having revenue. "We've done a little talking to Dartmouth, and Northampton did a PILOT program with Smith College—it's something we can continue to explore."
Dorothy Pam brought up the revenue side of the budget equation. "I'm going to pick up some strains that have been mentioned before and try to bring them together, and that's three cliches: quick fix, short-sighted, and bait and switch. The health of the town depends on neighborhoods, and families, and small retail, and services, and yet what we've gotten ourselves into is this box where we're going to do the capital projects and we're going to fund it all by just letting apartment buildings to be built downtown. With no retail. And not family-friendly. And not affordable. We need to change what we're doing."
Earlier, during public comment, resident and School Committee member-elect Irv Rhodes mentioned that schools and home ownership are related to social justice issues. Hegner said he was echoing Irv's comment, and thinks "we need to maybe make home-ownership support [a priority and] address it as part of the overall budget. How are we going to do this, at what level are we going to support this, how can we do that sustainably? I do think it's an important element of what we need to accomplish over the next few years." Later, Pat DeAngelis said that although many things she cares about are represented in the budget list, she thinks in terms of home ownership, and the town needs to look at rental-to-home ownership. At the Pomeroy Lane cooperative, she said, "There was a 15-year benefit to the developer and at the end of 15 years, residents could buy their units, so there are some creative ways of moving from rental to home ownership."
Pam picked up the thread. "The town is in the process of developing some property for affordable housing but we don't even know whether we'll get any more housing on town-owned property/"
Pam continued: "And the property [being developed] at Belchertown Road and South East Street is going to be all rental—no home ownership. And the proposed development of 17 townhouses on Sunset Street that the CRC (has been considering)…when I got up this morning at six, there was an email from one of the [CRC] members, who hadn't been able to sleep, thinking about if the development is students and there are four bedrooms in each of the 17 townhouses, how many cars that would be [68] and what that is doing to destroy a neighborhood. We have a tax base of homeownership people, right here downtown, who are going to leave—we're going to leave—because of short-sighted zoning changes. We know we have a housing [crisis] but we're not building housing for families, we aren't doing anything for home ownership.
"I think the first thing we have to do is a lot of rethinking, not just 'keep moving ahead' like a big ocean liner that can't turn around. One of my students gave a speech on the Titanic today, and I was beginning to feel like, 'hey, maybe we're on the Titanic.'
"We keep talking about homeownership and families, but instead there's another rental unit with cars parking in front, like a motel in a family affordable neighborhood. We should be thinking of ways to protect the residential neighborhoods we have to keep the tax base. And in downtown, stop trying to cut out retail from the mixed-use buildings. And stop calling it 'mixed use' because it isn't mixed use.
"I think we've been doing a lot of stuff and working hard (at too many meetings) and not having enough time to really sit down and think, and say, 'What are we doing?' and 'Where are we going?' and 'Where is this leading us?' because we want to continue to be a town so we have to have affordable family neighborhoods and some small retail and services in our downtown…
"We say we've got a crisis of not having affordable housing, and yet we're not building affordable housing and we're not building housing for families. We're building expensive apartments for students. And then saying things like students don't need cars, they don't need parking. But they all bring their cars…they go home on the weekends, they spend time with their families, they have jobs, girlfriends. It's like Stony Brook [University], where all the campus goes home on the weekends. And the kids feel, 'We're in the middle of a crisis' and they've got to have their getaway cars. I understand that feeling—I left New York City after 911."
Andrew Steinberg said that the finance committee "can't cover every subject that is of concern, and the CRC [Community Resources Committee] spent a lot of time developing the housing policy that was approved by the Council and which is now our housing policy." He then took the opportunity to read a letter from a resident, Sarah Marshall, suggesting that the town should lean more heavily on the spending side and take more risks because there is currently a surplus (due to Covid relief funding); should be more conservative about funding new programs with unknowns; and should increase its funding to the schools in order to restore services that were cut.
"The reason I brought up housing," Pam told Steinberg, bringing the subject back to priorities and planning for the future, "is because revenue growth was a big topic at the Town Council meeting last night when we talked about the budget and cost increases, percentages, inflation, and the importance of building maintenance —and, well, if we don't 'do something' we're going to be in deficit. We can't stand still with costs going up, particularly to do with healthcare and pensions. So revenue growth is a big topic that we've been going on and I'm saying that where we get the revenue growth from matters. So, that's how it's related to the Finance Committee."
Policy and priorities came up several more times. About housing, Schoen said that "the other piece about home and housing and housing policy isn't mentioned in the financial guidelines but maybe should be…we have something called the Community Preservation Act and a lot of the principles about its funding is that it should be a source of revenue for housing in particular. I think it would be useful to have something about housing in the budget. Well over a million, a million and a half each year is available, sometimes more, and…it's taxpayer money. We should talk about it, that we have a source for funding housing in addition to grants."
Steinberg pointed out that about half of the land in Amherst is outside the tax base because it is conservation land or owned by non-profit institutions. "And the other thing," he said, "is that so many houses are turning over into rentals and it's driving up property values [and] that's having a tremendous effect on affordability. I can recognize the problem [but] I'm not sure it's going to be solved with the Finance Committee."
Subsequently, the sensitivity that is needed when competing needs for funding is discussed was broached, the pressing and overdue safety need for a pump ladder truck was unanimously acknowledged, the need to tackle the backlog of deferred maintenance of public sidewalks and roads, proposals from the African Heritage Reparations Assembly, and the BID's project to erect, maintain, insure, manage, and handle scheduling and fees for a performance shell on the South Common were discussed.
The meeting adjourned at 4:05 p.m.